Did Bryan Fuller Exit American Gods for Anne Rice's Vampire Chronicles?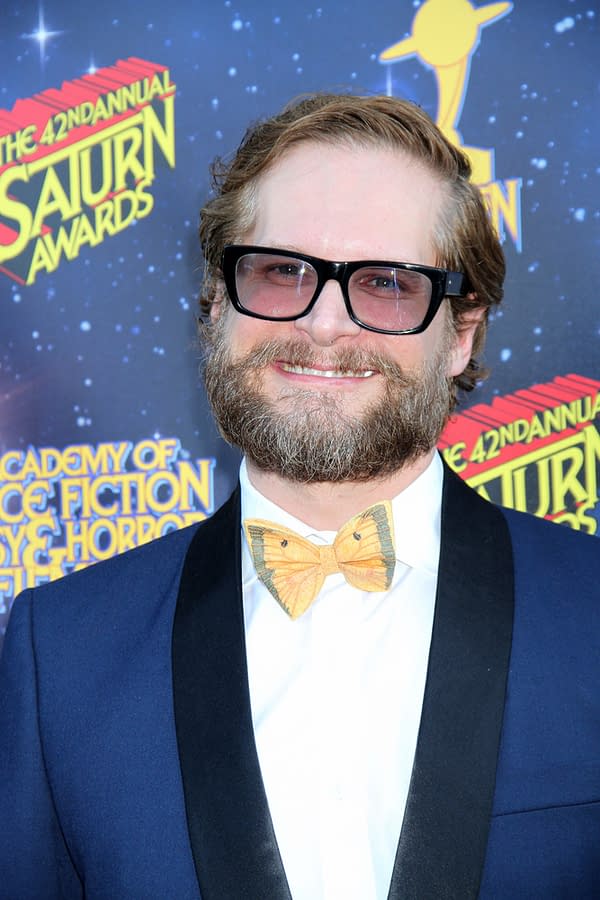 Fans of Anne Rice's The Vampire Chronicles were excited when the author announced in 2016 that she had reclaimed the rights to her novels, writing on her Facebook page at the time, "A television series of the highest quality is now my dream for Lestat, Louis, Armand, Marius, and the entire tribe." With Rice's son, novelist and columnist Christopher Rice, set to write the series and also executive produce with her, excitement continued to grow after Paramount Television and Anonymous Content optioned the rights to eleven books from the best-selling series.
In an interview with The Hollywood Reporter, Paramount TV President Amy Powell updated fans on the status of the series adaptation of Rice's works with the revelation that American Gods's Bryan Fuller is currently working with the Rices on the project and that work continues of the script:
THR: You landed Anne Rice's Vampire Chronicles. What's the long-term goal for that property?

AP: We bought 11 novels as part of the Vampire Chronicles initiative. Bryan Fuller is working with Anne Rice and [her son] Chris, who are writing the pilot. We are hoping he chooses to stay on and potentially showrun."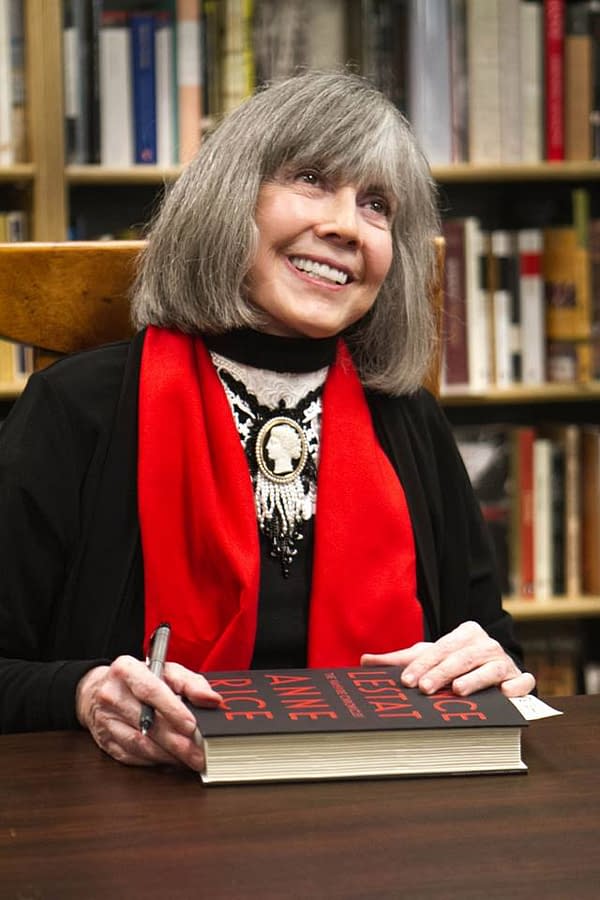 With Fuller currently no longer associated with Starz's American Gods and talks of a return to NBC's Hannibal currently nothing more than that, one has to wonder if Powell's "We are hoping he chooses to stay on and potentially showrun," response was the product of wishful thinking or serious behind-the-scenes negotiations. Fuller has been known to keep a number of projects spinning at the same time — and has a proven successful track record with genre programming — so an announcement would be more "pleasant" and less of a "surprise." And if we tighten up the straps on our conspiracy theory hats a little tighter, is it possible that Gillian Anderson (Media) and Kristin Chenoweth (Spring) might be making the leap from American Gods with him?
One person who hasn't been waiting around for things to happen: Rice herself, who has utilized social media to keep her fans directly connected on the project's development. For example, in a previous Facebook Q&A she covered a number of topics that she was getting messaged about, including: The Vampire Lestat would be covered in the first season; Interview with the Vampire would get its own season; brand-new characters will be introduced; and Lestat will most likely not speak directly to the viewers. Watch below!
Rice even took to Facebook to solicit recommendations for Lestat, and fans were more than willing to oblige: "Guys, we talk a lot about who can play Lestat. And we all know that if we don't get that right, nothing else may matter. This is one series in which the star plays a super hero role. I am thinking an unknown will come to us for the part. But who are the up and coming young actors you all see and want to suggest? Include pix if you can. And any data. I love reading your responses."
The Vampire Chronicles is also set to be executive produced by Anonymous Content's David Kanter and Steve Golin, and though no network is currently attached, the project is being sent to potential producers and showrunners.
So, who would be your top choice for Lestat?