3% Producers Developing Mossad Nazi Hunters Series The Chase The producers behind Netflix's original Brazilian series 3% are set to tell the story of history's most successful Nazi hunters with new scripted series The Chase. Brazil's Boutique Filmes, producer of the hit streaming service series, is partnering with Connect3 Productions for a series based on Israel's Mossad Nazi hunters and their efforts beginning in the 1950s to track down fugitive Nazi war criminals in Latin America and bring them to justice. Emmy-nominated creator-writer Rodrigo Castilho (The Business, Mothern) is attached to develop the series.
Variety also reports exclusively that The Chase is structured for three seasons that span the course of 20 years, with each season running up to eight episodes. Each season will focus on a different target of a manhunt: Season 1 focuses on Adolf Eichmann, an Eastern Europe Holocaust organizer captured in Argentina in 1960; Season 2 on the heinous Josef Mengele, sought for his Auschwitz genetic experiments; and Season 3 on Klaus Barbie, the "Butcher of Lyon," who attempted to replicate a Nazi regime in Bolivia.
Though inspired by Cineflix Media's docudrama Nazi Hunters, the agents in the series will be composite characters inspired by a number of real-life operatives. And while the Mossad agents are hunting their prey, they're also faced with "the hunters becoming the hunted" as the Nazi leadership in Latin America turns its sights on them.
Connect3, headed by Pablo Salzman, and Boutique, founded by brothers Gustavo and Tiago Mello and 3%'s Eduardo Piagge, will present the series to U.S. companies and will attend the Natpe market in January. The Chase could possibly cast actors from the United States, Canada, Israel, Germany, Brazil, Argentina and Bolivia; and is set to film in Argentina, Bolivia, and Brazil.
Playing upon the universal themes of "pure evil" and "justice," Salzman feels the stories of these agents and what they were able to accomplish in the face of so much resistance were ones that needed to be told:
"It's surprising how little is known about these stories, considering how extraordinary they are, and there are multiple stories. There were proto-fascist dictators in Latin America and Israel was a brand new country with very limited resources which decided to take on this true mission for justice."
---
---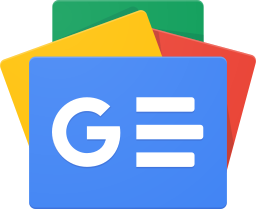 Stay up-to-date and support the site by following Bleeding Cool on Google News today!