Posted in: Current News, Editor's Picks TV News, Movies, TV | Tagged: hugo awards, N. K. Jemisin, television, The Broken Earth, The Fifth Season, the obelisk gate, the stone sky, tnt, tv
---
'The Fifth Season': TNT Bringing N.K. Jemisin Sci-Fi Novel To Series Fans of N.K. Jemisin's The Fifth Season are shaking in their seats (yeah…earthquake humor) over the announcement that TNT is planning to adapt the Hugo Award-winning sci-fi fantasy novel for television. The 2015 novel (the first in the The Broken Earth series) would earn Jemisin the distinction of being the first black writer to win the Hugo Award for best novel. She would follow-up that accomplishment by winning the award again in 2016 for the second book in her series, The Obelisk Gate. The Stone Sky is the third book in the series and was published in August 2017.
From publisher Orbit:
"This is the way the world ends…for the last time.
A season of endings has begun.
It starts with the great red rift across the heart of the world's sole continent, spewing ash that blots out the sun.
It starts with death, with a murdered son and a missing daughter.
It starts with betrayal, and long dormant wounds rising up to fester.
This is the Stillness, a land long familiar with catastrophe, where the power of the earth is wielded as a weapon. And where there is no mercy."
Jemisin's novel is set in a world where massive earthquakes occur with fatal regularity, and a small handful of individuals possess the ability to control these quakes the ability to quiet these earthquakes. The series focuses on three women who possess that gift (or curse): Damaya, a young girl training to serve the Empire; Syenite, an ambitious young woman ordered to breed with her bitter and frighteningly powerful mentor; and Essun, a mother searching for the husband who murdered her young son and kidnapped her daughter shortly after a Season (earthquake event) tore-open a massive rift across the land. Besides her work on the The Broken Earth series, Jemisin also won a Locus Award, Best First Novel in 2011 for The Hundred Thousand Kingdoms; and Hugo and Nebula Award nominations in 2010 for her short story, Non-Zero Probabilities. Though still early in its development stage, Leigh Dana Jackson (24: Legacy, Sleepy Hollow) is set to write the adaptation; with Dan Friedkin, Tim Kring and Justin Levy (all representatives of Imperative Entertainment) serving as executive producers on the series.
PREVIOUSLY:
'Game Of Thrones' Tom Wlaschiha Joins TNT Pilot 'The Deep Mad Dark'
---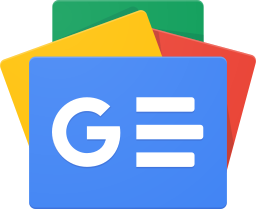 Stay up-to-date and support the site by following Bleeding Cool on Google News today!