Dennis Lehane's 'Gone Baby Gone' Series Gets Fox Pilot Order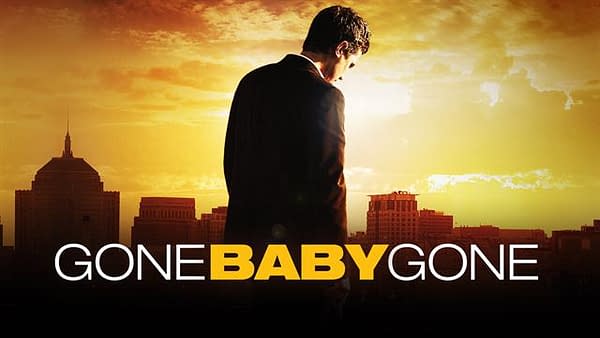 Private detectives Kenzie and Gennaro might be getting a little more than two hours to crack the case this time, with Fox announcing a pilot order for an untitled drama series based on Dennis Lehane's best-selling 1998 novel Gone Baby Gone. Black Sails' Robert Levine will write the pilot; and executive produce the project with Lehane through 20th Century Fox TV and Miramax. Fox's untitled drama will spotlight private detectives Patrick Kenzie and Angela Gennaro: "…who, armed with their wits, street knowledge and undeniable chemistry, right the wrongs that the law can't in a working-class Boston borough of Dorchester."
Directed by Ben Affleck (Good Will Hunting) in his directorial debut, the 2007 film starred Casey Affleck and Michelle Monaghan as the two private investigators; tasked with finding a little girl who was abducted from a Boston neighborhood. The film would receive critical acclaim, a worldwide gross of $34.6 million, and an Academy Award nomination for supporting actress Amy Ryan.
Here's a look at the trailer for the award-winning 2007 film; as well as an overview of the original 1998 novel, the fourth in Lehane's "Kenzie & Gennaro" series (which also includes A Drink Before the War, Darkness, Take My Hand, Sacred, Prayers for Rain and Moonlight Mile):
Boston private detectives Patrick Kenzie and Angela Gennaro are hired to find four-year-old Amanda McCready, abducted from her bed on a warm, summer night. They meet her stoned-out, strangely apathetic mother, her loving aunt and uncle, the mother's dangerous, drug-addled friends, and two cops who've found so many abused or dead children they may be too far over the edge to come back. Despite enormous public attention, rabid news coverage, and dogged police work, the investigation repeatedly hits a brick wall. Led into a world of drug dealers, child molesters, and merciless executioners, Patrick and Angie are soon forced to face not only the horrors adults can perpetrate on innocents but also their own conflicted feelings about what is best, and worst, when it comes to raising children. And as the Indian summer fades and the autumn chill deepens, Amanda McCready stays gone, banished so completely that she seems never to have existed.

Then another child disappears. . .