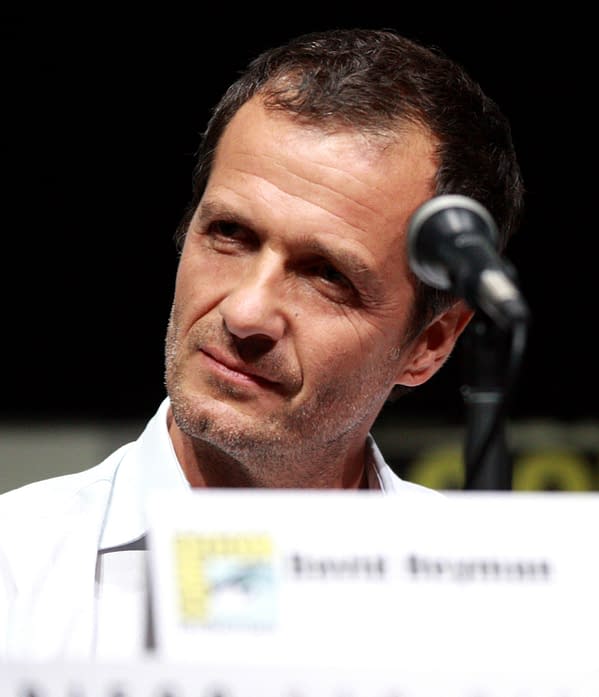 Andrea Levy's bestselling and critically acclaimed 2010 novel The Long Song has found a home at BBC One, with producer David Heyman (Gravity, Fantastic Beasts and Where to Find Them) set to adapt the story into a three-part historical limited series. Produced by Heyman's Heyday Television and written by Sarah Williams (Small Island, Case Sensitive), The Long Song was originally being developed as a feature film through Film 4 before adaptation plans shifted to television.
Levy's Man Booker Prize-nominated novel tells the story of dying days of slavery in Jamaica through the eyes of July, a strong-willed young female slave on a Jamaican plantation. Looking back over her life, the story follows July's journey from being a slave to the mother of a gentleman. Originally published by Farrar, Straus and Giroux in April 2010, here's the author's main synopsis of her work: "You do not know me yet. My son Thomas, who is publishing this book, tells me, it is customary at this place in a novel to give the reader a little taste of the story that is held within these pages. As your storyteller, I am to convey that this tale is set in Jamaica during the last turbulent years of slavery and the early years of freedom that followed. July is a slave girl who lives upon a sugar plantation named Amity and it is her life that is the subject of this tale. She was there when the Baptist War raged in 1831, and she was present when slavery was declared no more. My son says I must convey how the story tells also of July's mama Kitty, of the negroes that worked the plantation land, of Caroline Mortimer the white woman who owned the plantation and many more persons besides – far too many for me to list here. But what befalls them all is carefully chronicled upon these pages for you to peruse. Perhaps, my son suggests, I might write that it is a thrilling journey through that time in the company of people who lived it. All this he wishes me to pen so the reader can decide if this is a novel they might care to consider. Cha, I tell my son, what fuss-fuss. Come, let them just read it for themselves."
Heyman, Levy, Williams and Rosie Alison will executive produce the project with the BBC's Elizabeth Kilgarriff. Roopesh Parekh will serve as producer, with NBC Universal International Distribution handling distribution responsibilities.
"It's a novel full of surprise and unpredictable twists, upending any easy stereotypes of slave and master. We're delighted that writer Sarah Williams has been able to capture the wit and verve of Andrea's fiercely original heroine, July." – Heyman
Enjoyed this article? Share it!