Preacher Season 3: Betty Buckley, Three More Join L'Angelle Clan As Jesse Custer (Dominic Cooper) comes storming back home to Angelville for a deadly family reunion ahead of Preacher's Season 3, AMC is rounding out the L'Angelle clan with the additions of Betty Buckley (Supergirl, Split), Colin Cunningham (Falling Skies), Jeremy Childs (Nashville) and Liz McGeever (Star) to the cast in recurring roles.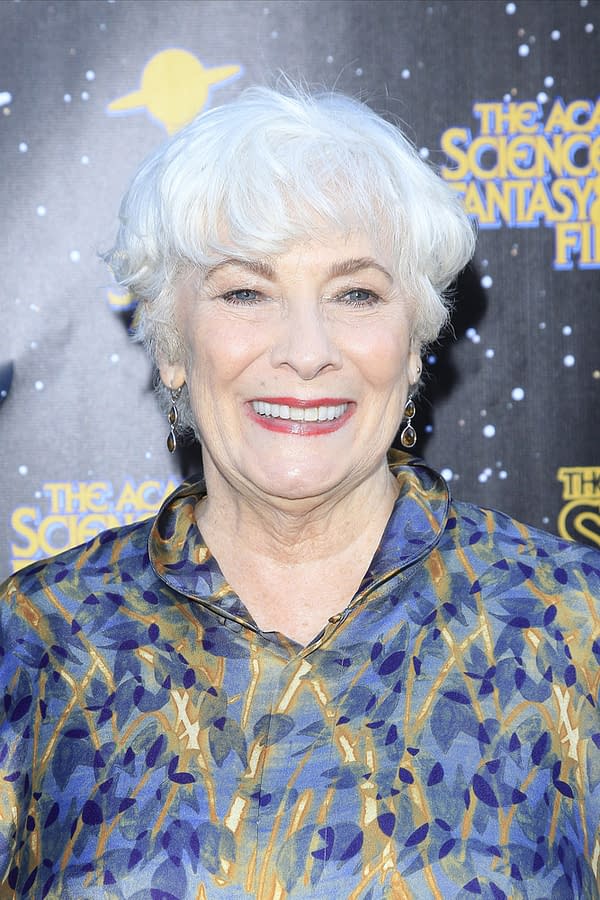 Based on the popular Vertigo comic book series from Garth Ennis and Steve Dillon, the dark and supernatural comedy/drama stars Cooper, Ruth Negga (Tulip) and Joseph Gilgun (Cassidy). Production is currently underway, with Season 3 expected to premiere later in 2018.
Buckley has been cast as Gran'ma, a spiritist with true powers who can cast spells and even bring back the dead (for a price). Cunningham is set to portray TC, a man born of the bayou and the loyal caretaker and soldier for Gran'ma. Childs's Jody stands as Gran'ma's enforcer and the only man Jesse's never beaten in a fight. Capable and efficient, McGeever's Christina has a face that lures customers in for her family business. Christina hides it well, but she hates her job and has dreams and aspirations outside of her current life, but suffers to protect her child.
Based on the popular cult comic book franchise of the same name, Preacher is an absurdly twisted and action-packed thrill ride. When Jesse Custer (Dominic Cooper), a small-town preacher with a criminal past, realizes God is absent from Heaven, Jesse sets out to find Him. Along for the ride are Tulip (Ruth Negga), Jesse's volatile true love, and Cassidy (Joseph Gilgun), a 119-year-old Irish vampire, who is Jesse's best mate. The gang ends up in New Orleans, where they must dodge local gangsters, dangerous secret agents in white suits, and the Saint of Killers (Graham McTavish), an unstoppable murderous cowboy from Hell.
Preacher airs on AMC and is based on the incredibly popular comic book series from writer Ennis and artist Dillon. Ennis also serves as executive producer of the series, along with Sam Catlin (Breaking Bad), Seth Rogen (This Is The End) and Evan Goldberg (Superbad).