Shooter: Ryan Phillippe Series Reloads for Season 3 on USA Network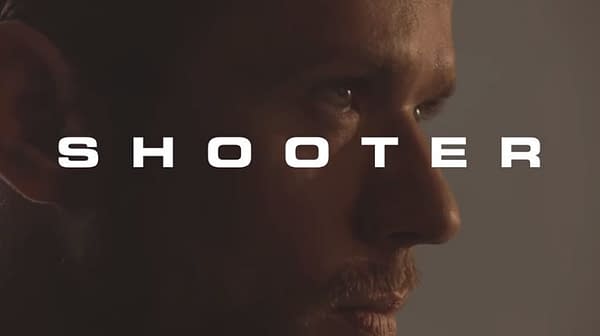 When it comes to good luck, USA Network is hoping that the third time's the charm, announcing that Ryan Phillippe-starring action-drama series Shooter has been renewed for a third season. A co-production with Paramount Television and Universal Cable Productions, the series has suffered some unexpected setbacks during its young run. The series' first season premiere was delayed by four months due to the shooting of several police officers in Dallas; and the second season's 10-episode run was cut back to eight after Phillippe (who is also a show producer) broke his leg.
Here's a look at Shooter's second season and an overview of the series from USA Network:
SHOOTER, is a drama based on the best-selling Bob Lee Swagger novel by Stephen Hunter, Point of Impact, and the 2007 Paramount film starring Mark Wahlberg. The co-production with Paramount Television and Universal Cable Productions comes from executive producers Wahlberg ("Ballers," "Boardwalk Empire") of Closest to the Hole Productions; Stephen Levinson ("Ballers," "Boardwalk Empire") of Leverage Entertainment; and Lorenzo di Bonaventura ("Transformers," "The Real O'Neals"). John Hlavin ("The Shield") wrote the pilot and will also executive produce. Simon Cellan Jones ("Bloodline") directed the pilot.

Ryan Phillippe ("Secrets and Lies") is a producer on the project and will star as Bob Lee Swagger, an expert marksman living in exile who is coaxed back into action after learning of a plot to kill the president. Omar Epps ("House") plays Isaac Johnson, a former Marine and former commanding officer of Swagger. Now a Secret Service Agent, he solicits Swagger's expertise for a clandestine operation that has disastrous results. With production on Season 3 expected to start in January 2018, Stephen Hunter's novel Black Light (second book in the Bob Lee Swagger series) is expected to serve as the season's storyline. As Bob Lee struggles to put an end to the events of Season 2, a nemesis reveals mysterious details surrounding his father Earl's death, leading Bob Lee towards a startling conspiracy that hits close to home. Mark Wahlberg, who starred in the original 2007 film, serves as an executive producer on the series through Closest to the Hole Productions; alongside Stephen Levinson of Leverage Entertainment; Lorenzo di Bonaventura; and pilot screenwriter John Hlavin. Shooter stands as one of USA's highest-rated original series; with the sophomore season averaging a 0.4 rating in the key demo of adults 18-49 and 1.3 million viewers per episode in the Live+Same Day ratings.