Posted in: Current News, Editor's Picks TV News, Movies, Netflix, TV | Tagged: Adam Godley, Aidan Gallagher, Ashley Madekwe, breaking bad, cable, Cameron Britton, Cha-Cha, colm feore, comic books, Comics, dark horse, dark horse comics, David Castañeda, Detective Patch, ellen page, Emmy Raver-Lampman, gabriel ba, gerard way, hazel, house of cards, Mary J. Blige, mindhunter, netflix, Number Five, pogo, revenge, robert sheehan, Sir Reginald Hargreeves, Spaceboy, streaming, television, The Horror, The Kraken, The Monocle, The Rumor, The Séance, The Umbrella Academy, The White Violin, Tom Hopper, tv
---
The Umbrella Academy: Colm Feore, Ashley Madekwe, Two More Cast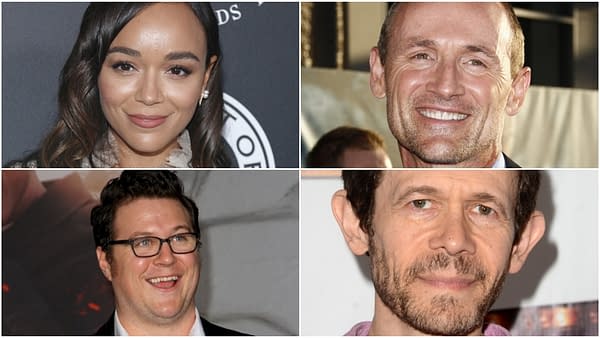 Following up on Monday's announcement that award-winning singer/actress Mary J. Blige (Mudbound) would be joining the series as ruthless, time-travelling hitwoman Cha-Cha, Netflix has announced that Cameron Britton (Mindhunter), Colm Feore (House of Cards), Adam Godley (Breaking Bad) and Ashley Madekwe (Revenge) have been cast in The Umbrella Academy, the streaming service's upcoming live-action series adaption of the comic book series from writer Gerard Way and artist Gabriel Bá.
Here's are the character descriptions from the series, reported exclusively by Deadline Hollywood:
Hazel (Britton): an infamously ruthless and efficient hit-man, currently under contract. His job is to time travel and assassinate targets in different decades. Though a loyal company man who has enjoyed what he does for decades, the job starts to wear on him — which puts him at odds with his equally lethal partner, Cha-Cha (Blige).
Sir Reginald Hargreeves (Feore): a world-renowned billionaire industrialist and eccentric inventor—Howard Hughes meets Elon Musk. He is also the adoptive father of seven children who were born under mysterious circumstances and have supernatural abilities. Hargreeves deprived them of any normal childhood, instead relentlessly training and manipulating them into a dysfunctional team of young superheroes.
Pogo (Godley, voiceover): a genetically engineered, tweed jacket-wearing, talking chimpanzee. He is the trusted, wise aide and companion to eccentric billionaire Reginald Hargreeves. Much beloved by the Hargreeves' adopted children, Pogo tries to carry on his deceased master's legacy by keeping the siblings together.
Detective Patch (Madekwe): a driven, fast riser within the police department focused on solving a string of crimes in the city. Some might call her arrogant, but she gets the job done, and with charm. She plays by the book, but that doesn't make her soft. She isn't sympathetic to vigilantism–which puts her at odds with a certain sibling of the Umbrella Academy. The Umbrella Academy is a ten-episode series based on the graphic novels of the same name created and written by Way, illustrated by Bá, and published by Dark Horse Comics. Netflix's adaptation follows the estranged members of a dysfunctional family of superheroes (The Umbrella Academy) — The Monocle, Spaceboy, The Kraken, The Rumor, The Séance, Number Five, The Horror and The White Violin — as they work together to solve their father's mysterious death while coming apart at the seams due to their divergent personalities and abilities.
"I am thrilled that The Umbrella Academy has found a home at Netflix. I couldn't think of a better place for the vision Gabriel Bá and myself had when creating the comic, and cannot wait for people to experience that world as a live action show."

– Gerard Way
Netflix's version of The Hargreeves Family includes: Ellen Page (X-Men: Days of Futures Past, Hard Candy) as sister Vanya, who appears to manifest no super powers but has an amazingly strong interest in music. Tom Hopper (Game of Thrones, Black Sails) as Luther/Spaceboy, leader of The Umbrella Academy; Emmy Raver-Lampman (Hair, Wicked) as Allison/The Rumor, who can alter reality with her lies; David Castañeda (Blindspot, Switched at Birth) as Diego/The Kraken, the reckless and rebellious member of the family; Robert Sheehan (Mortal Engines, Mute) as Klaus/The Séance, who can speak with the dead when shoeless; and Aidan Gallagher as Number Five/The Boy, the family's time-travelling, perpetually young brain.
Universal Cable Productions is set to produce the series, with Steve Blackman (Fargo, Legion) serving as executive producer and showrunner. Way, Bluegrass Television and Dark Horse's Mike Richardson and Keith Goldberg are set to executive produce a pilot directed by Peter Hoar from a script by Jeremy Slater.
---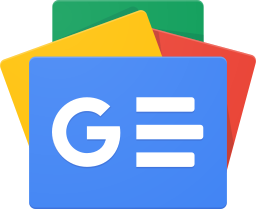 Stay up-to-date and support the site by following Bleeding Cool on Google News today!