Posted in: AMC, Current News, Editor's Picks TV News, Movies, Trailer, TV, Walking Dead, YouTube | Tagged: amc, andrew lincoln, cable, carol, Daryl, greg nicotero, horror, HRL, jeffrey dean morgan, jesus, Juan Pareja, King Ezekiel, maggie, michonne, monsters, Morales, morgan, negan, rick, Rick Grimes, robert kirkman, Rosita, scott m. gimple, season 8, streaming, tara, television, terror, The Hilltop, The Kingdom, the saviors, The Walking Dead, tv, TWD, walkers, zombies
---
The Walking Dead Season 8: Rick's Past Comes Back To Haunt Him
The Walking Dead showrunner Scott M. Gimple and fellow executive producer Greg Nicotero promised a Season 8 that would be nonstop action action throughout "All Out War", and so far, they've been living up to that promise. As the battle rages on, moral compromises will be made, loyalties will be challenged, and — as we saw at the end of last week's episode and in this preview clip for Sunday's third episode, 'Monsters' — old ghosts from the past return to haunt the now.
In this case, the "ghost's" name is Morales (Juan Pareja) — and he's got a lot more in mind than just haunting when it comes to Rick Grimes (Andrew Lincoln):
Here is AMC's official synopsis for The Walking Dead Season 8, as well as for the season's next two episodes:
"Last year, Rick Grimes and his group of survivors were confronted with their deadliest challenge yet. With the comfort of Alexandria, they let their guard down, only to be reminded how brutal the world they live in can be. The introduction of Negan and the Saviors broke our group.

Feeling powerless under Negan's rules and demands, Rick advocated the group play along. But seeing that Negan couldn't be reasoned with, Rick began rallying together other communities affected by the Saviors. And with the support of the Hilltop and Kingdom, they finally have enough fire power to contest the Saviors.

This year, Rick brings 'All Out War' to Negan and his forces. The Saviors are larger, better-equipped, and ruthless — but Rick and the unified communities are fighting for the promise of a brighter future. The battle lines are drawn as they launch into a kinetic, action-packed offensive.

Up until now, survival has been the focus of Rick and our group, but it's not enough. They have to fight to take back their freedom so that they can live. So that they can rebuild. As with any battle, there will be losses. Casualties. But with Rick leading the Alexandrian forces, Maggie leading the Hilltop, and King Ezekiel leading the Kingdom — Negan and the Saviors' grip on this world may finally be coming to an end."
The Walking Dead Episode 8×03 'Monsters': Conflict with the Saviors leads to unintended consequences for the Hilltop, the Kingdom, and Alexandria; morality proves tricky in wartime. The Walking Dead stars Andrew Lincoln (Rick Grimes), Jeffrey Dean Morgan (Negan), Norman Reedus (Daryl Dixon), Lauren Cohan (Maggie Greene), Danai Gurira (Michonne), Melissa McBride (Carol Peletier), Lennie James (Morgan Jones), Seth Gilliam (Father Gabriel Stokes), Alanna Masterson (Tara Chambler), Khary Payton (King Ezekiel), and Chandler Riggs (Carl Grimes); with Gale Anne Hurd, Greg Nicotero, David Alpert, showrunner Scott M. Gimple and franchise creator Robert Kirkman serving as executive producers.
---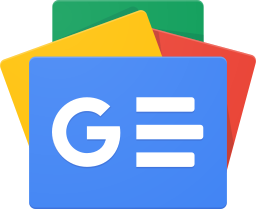 Stay up-to-date and support the site by following Bleeding Cool on Google News today!