Denver Pop Culture Con Canceled for 2020 but Will Return 2021
Denver Pop Culture Con has been canceled. The decision came after the State of Colorado announced it's intent to use the Colorado Convention Center through the end of the year. All tickets for the 2020 show will be refunded, while exhibitors have the option of a full refund or credit for their next event.
"Due to Colorado's Public Health Order preventing events at the convention center through December, Denver Pop Culture Con 2020 is, unfortunately, cancelled," said Denver Pop Culture Con Director Christina Angel in prepared remarks.

"We're profoundly disappointed that we won't be able to hold Denver Pop Culture Con this year, but the health and safety of our community is our highest priority. We are committed to doing as much as we can to reduce frustration and inconvenience as everyone deals with this unprecedented situation. And in the meantime, we'll get to work on creating a fantastic event for 2021."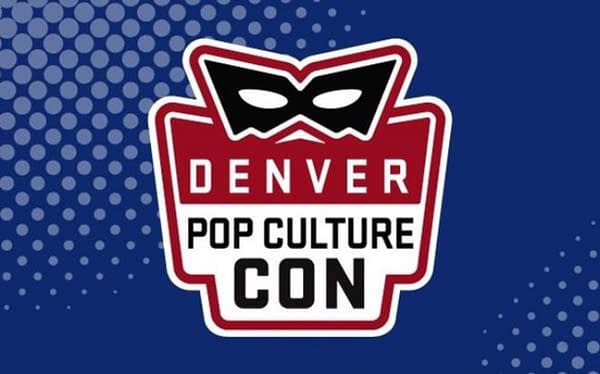 Tickets for next year's event will be on sale soon, followed by new guest announcements. DPCC draws tens of thousands of people every year from all walks of life to celebrate pop culture in all of its forms. This convention is also Colorado's largest three-day convention, which celebrates comics, movies, TV, gaming, and more. The convention also stimulates the downtown Denver economy, bringing in $10 – $40 million annually. DPCC is committed to their community and the people that attend the show, and proceeds from the convention go to the year-round effort of the Pop Culture Classroom. The PCC aims to educate and connect people via pop culture and offers workshops, free comic books, video classes, and more.
"We're committed to this community and are planning for Denver Pop Culture Con in May 2021," Angel said. "We will continue to focus on our dedication to education and community-building, and we'll be providing more online experiences and content to help keep our community engaged as we get through this difficult period."
DPCC will return on May 14-16, 2021.