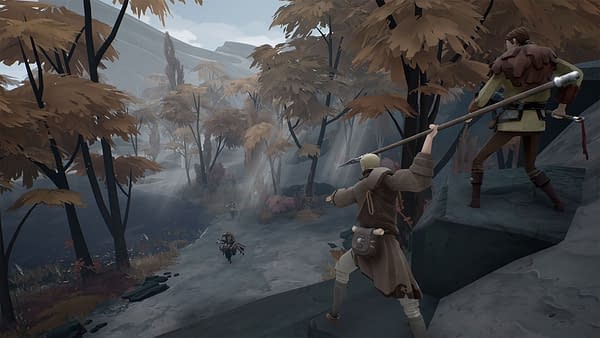 Annapurna Interactive and Aurora44's Ashen was described to me as an indie version of Dark Souls meets Thatgamecompany's co-op indie hit Journey. After playing Ashen at PAX East, I fully agree with that assessment. The game does allow you to link up with a friend, but otherwise just quietly pairs you with another random player. Together the two of you work to survive, and clear some dungeons along the way. There is no real communication system between players, just some emotes, so it should be a pretty low-key experience. Unless you have terrible friends, in which case, it's probably time to upgrade.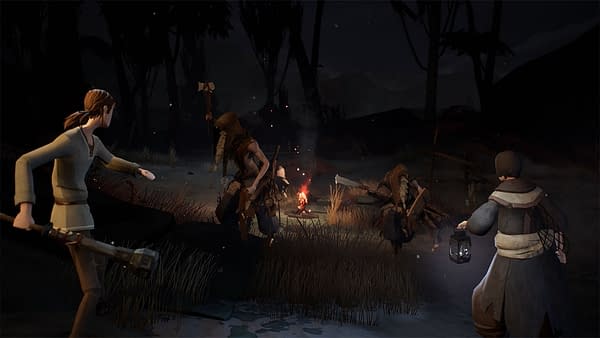 The aesthetic of the game is very indie, the art style is gorgeous but designed to work on a small budget, however it has some really obvious roots in the Dark Souls series. The lighting, some of the cinematic flourishes, and the combat all feel very Souls-inspired. But Ashen is more like Souls-lite, as its not nearly as punishing. Nor is it quite as gritty. The game does have gore, intense violence, and dark themes but the art prevents it from being a total gore-fest.
The Journey influence comes into play with the background matchmaking and co-op gameplay mechanics. There are puzzles that can only be solved with two players, and boss fights that would be much more painful solo.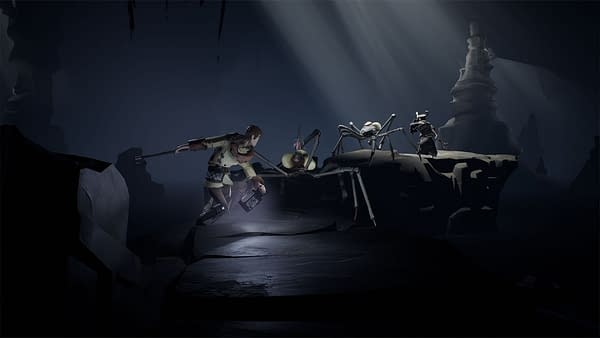 Ashen is still in development, but is expected to release on Xbox and PC this year.
Like any game being release on Xbox today, Ashen will run in 4K, which you can see in the trailer below.
Enjoyed this article? Share it!