Posted in: Movies, san diego comic con, TV | Tagged: Cheo Hodari Coker, comic con, entertainment, Jeff Loeb, luke cage, marvel, Mike Colter, netflix, san diego, san diego comic con, sdcc, sdcc16, television, Theo Rossi
---
Harlem, Empowerment And Updating A 70's Icon – Marvel's Luke Cage
By Alex Roberts
Following the success of Marvel/Netflix's two blockbuster series, Daredevil and Jessica Jones, the upcoming Luke Cage promises more of what the first two did best- a look into the gritty, dangerous, and often painful lives of the street-level superheroes in Marvel's sprawling universe. The titular Luke Cage made his premiere in Jessica Jones as a dynamic character that was viewed through Jessica's lens. While Luke was very much a side character to help drive the plot and complicate Jessica's guilt and self-loathing issues, he managed to steal scenes with his calm demeanor during fights and a few perfectly timed catchphrases (we'll never forget that impeccably landed "Sweet Christmas").
Now the time has come for Luke Cage to graduate to his own show, one promising a much different feel and narrative than the other shows Marvel and Netflix have teamed on. Boasting an almost entirely black cast, Luke Cage shows us a Harlem struggling to rebuild itself, black empowerment, and just how vulnerable a man with titanium-grade skin can really be. I sat down with the cast and creators of the show to talk to them about their goals, influences, and experiences in filming this newest addition to the Marvel family.
Mike Colter (Luke Cage) and Cheo Hodari Coker (EP)
First, we talked with Luke Cage himself, Mike Colter, and the Executive Producer, Cheo Hodari Coker, about the show's creation and the running themes throughout. One of the most interesting parts of the show is about Luke's journey to becoming a hero, as someone who would normally want to avoid the spotlight; not only is Luke Cage someone who has no interest in being in the limelight, but he is a fugitive on top of that.
Colter described Luke's struggle, "In a sense, you're a role model. I mean, who wants to be looked up to, because the responsibility is that you have to be better than maybe you have capabilities of being. We all have flaws and Luke is no different."
Another key aspect of the show is the use of Harlem, practically a character in its own right. Cheo Hodari Coker discussed the influence of history in Harlem, about the aspect of a legacy of crime and how this needed to be translated into the Harlem that Luke lives in. Drawn off of this, Colter spoke on how he focused on Luke's modern comics, such as Alias, in order to keep the story within the realm of a 2016 Harlem:
"For me, what was relevant was the fact that we didn't have to adhere to all of the history of Luke Cage, because it's only applicable to a certain point. We're talking about 2016, so what Cheo was able to do, because we had sort of been given the reign to create a world using the characters that already pre-existed, and then fleshing them out, expanding on them, making it work the way he thought it should work to create a story that we were trying to tell that was of 2016. This is a Luke Cage that has been reinvented in a sense, and that's what excited me, because I didn't want to be pidgeonheld to what was established throughout the 70's and later on, because it just wasn't necessarily something that spoke to me or spoke to the society we live in today."
Redefining Luke Cage may be scary to some of the original fans, but Coker described the process and intent with how they developed the modern character:
"The way I kind of look at it is like, I kinda look at the story as kind of being like a James Brown record, from a hip-hop perspective. Rather than playing the entire record, you might chop up a little bit of 'Papa Don't Take No Mess,' of 'Funky Drummer,' you might take little bits of it, and then you take and chop the record and out of that you've made something that different than the original, but you still feel the elements of it. In terms of Luke Cage's past, whether it was the original run in the 70's, or the Power Man and Iron Fist comics that I grew up with really, there are elements of that there."
Coker also described the power of the show in its empowerment, "What we did with this show is, you now have a black hero at the center of it. The thing I always try to say about it is it's a show that is unapologetically black, but at the same time shows that being that, there's nothing to apologize for." Theo Rossi (Alvarez) and Jeff Loeb (EP)
Sporting matching sunglasses, Theo Rossi and Jeff Loeb arrived at our table to discuss the character "Shades." Rossi was quick to throw us a few stories about the troubles of being a character always wearing sunglasses (running into things, trying to see in dark scenes) as well as his troubles with acting while his face is half-hidden. "It really is a whole different thing. You have to actually move your head more to make a point, cause it's not on your eyes and stuff. I was actually watching Daredevil to kinda see how he did it, because you don't realize he's actually acting most of the time with his glasses on, and I was like, 'I notice Charlie is moving his head a lot more, like he's directing toward someone.' It's a whole new world."
One of the other points they raised was their detail to ensuring that the world felt real; it is not a world that revolves around a superhero, but a realistic world where there happens to also be a very strong and durable man. In order for the show to stand out with the audience, you need them to be invested in the storyline, not just the action happening from one scene to the next.
Jeff Loeb commented on how Luke Cage fits into the larger themes of the Marvel/Netflix shows, "At the end of the day, the Avenger are here to save the universe. In this world, the street level heroes are here to save the neighborhood- and in some cases, they're here to save themselves. If we can make you care about the people that are in the show and we can make you care about the hero, it actually, on many levels, you can empathize in what's going on even more so than the giant epic rollercoaster of wonderfulness that are the Marvel movies."
When asked about how Harlem fits in as a character of its own, Loeb responded, "We've said from the very beginning that there are really five Defenders: there's Daredevil, there's Jessica Jones, there's Luke Cage, there's Iron Fist, and then there's New York City. It was always intended to be that way and we shoot all over the city. We're on the rooftops, we're in the subways, we're up in Harlem, we're down at the docks, we're everywhere we can go. We're trying to get to a place where it does have an air of authenticity to it." Simone Missick (Misty Knight) and Frank Whaley (Scarfe)
The first question asked to Simone Missick was about how she felt stepping into the mantle of Misty Knight, the first real African-American heroine we get to meet in the Marvel Universe. Missick replied, "I think with everything there is a certain amount of pressure to be true to what the fans love and who the fans want to see, but at the same time, as an actor, you just have a responsibility to tell a story, and so it was exciting to be able to tell this kind of story, to have this character who's got so much history be so strong, so badass, but then you see the beginning of where that comes from."
Much of the conversation revolved around Misty's relationship to Luke, as well as her relationship with her partner, Scarfe. The show keeps Misty grounded in her professional work life, despite everything else happening outside of it. We all know from the comics and vast history of the Luke Cage series that Misty Knight and Luke Cage have a level of sexual tension (and sometimes more), but Missick stated it was important that her character not abandon her professionalism over personal life circumstances. Citing A League of their Own and other movies that feature a cliché turn where the woman abandons her goals out of love and a big heart, Missick stated, "Being able to play Misty, you have to deal with what I think Hollywood and the media likes to put around women, that we have a soft heart and we just really care about everybody and maybe we'll mess up on our job because we have a big heart; it's like no, Misty has to do her job, good or bad, right or wrong."
Alfre Woodard (Mariah Dillard) and Mahershala Ali (Cornell Stokes)
Alfre Woodard and Mahershala Ali play antagonists to Luke Cage; they play cousins who are powerful rivals and gather and display their power in very different ways. Woodard's Mariah Dillard is a Congresswoman seeking influence, while Ali's Cornell Stokes is a crime boss playing by the old rules of power and brute force. As Woodard commented on their relationship, "It's the old and the new butting up against each other." Both actors emphasized that their characters are not necessarily villains, but people that are pursuing their own interests and following what they believe is the right path; it just happens that there is a moral, protagonist character who reflects their actions as immoral. This harkens back to many of the other actors' discussions on how it is important the story is grounded in reality, in relatable characters, and how there needs to be more than simply-painted "evil" characters in the Netflix shows. This is a story of characters seeking to rebuild and strengthen Harlem, each in their own distinctive ways.
When asked how they get into their characters, both actors gave answers as diverse as their characters. Woodard stated she does not get into character, but slowly builds her character's dialect into her own over the course of preparing for the role. There is no "character" to step into, but this allows her to become familiar with how the character would speak and to not lose her tone and voice even when becoming emotional in a scene. Ali discussed how he likes to build a playlist of music that his character would listen to, putting himself into the mindset of where his character would be. "As soon as you start putting on that wardrobe, you get in the make-up trailer, and you're looking at your sides, it's all kinda dropping in. They call action and you kinda know if you're present as letting that character speak or not, and if it feels like you're talking, then we've got a problem."
We are still more than two months away from the premiere of Luke Cage on Netflix, but the excitement of the cast and crew is tangible. It's common sense that the people who worked on a project like this would want to share it with the world, but there is a pure, tangible level of love and appreciation for the show that shines through the actors when they talk about it. This is something special, and you need only to talk to the people who made it to see how invested in it they are. We have been long overdue for heroes like Luke Cage and Misty Knight to step up into leading roles, and it is certain we will not be disappointed by what they bring to our screens.
Look for Luke Cage premiering on Netflix September 30th, with all thirteen episodes available immediately.
---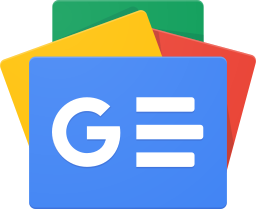 Stay up-to-date and support the site by following Bleeding Cool on Google News today!