The Sleepy Hollow Experience At SDCC 2014
Jaselle Martino write for Bleeding Cool:
A 3D, live action Ichabod Crane, played by Tom Mison in a real-time virtual environment gave fans a taste of being headless in their Sleepy Hollow Experience here at Comic Con. The fans were joined by the show's stars, Nichole Beharie, Tom Mison, Orlando Jones, Katia Winter and Lyndie Greenwood who also showed up to go through the 3D experience following their panel discussion the night before. After a dramatic cliff-hanger at the end of last season which left Ichabod Crane, in a box, Mison chatted about how his character came full circle;"I have to get out of a box. I think Mark (Goffman) enjoyed putting me in a box too much," joked Mison, who was introduced in the pilot by resurrecting from a grave. To add to the finale's gruesome turn of events, Abbie (Beharie) is now locked in purgatory and Captain Irving has landed himself jail, all thanks to Ichabod's conniving son Jeremy (played by John Noble) "Now it's just me!" said Noble "He's quite brilliant in the way he plans," the actor noted," He's very detailed in the way he goes about it." One of the major discussions during the panel was amazing portrayal of diversity within the cast that still managed to incorporate the history accurately, especially female empowerment and racial equality. Executive Producer, Roberto Orci shared, "For us, it's not about doing the right thing, if that makes sense… It's just good for us to see each other on screen. Now, finally, I think audiences are demanding it and studios are recognizing it." He added, "It's good for the business, and it's good for everybody." So, what's in store for us in Season 2? "Whatever you think is coming isn't what's coming, I can promise you that," said the show's executive producer Alex Kurtzman.
Those of you who decided to skip the ComicCon this weekend but still want to experience the Sleep Hollow, Oculus Rift. Watch below, but please heed Ichabod's warning or your head isn't going to stay on those shoulders for long.
Sleepy Hollow returns to FOX on Monday, September 22.
[youtube]http://youtu.be/PPJ1RTBUo8k[/youtube]
---
---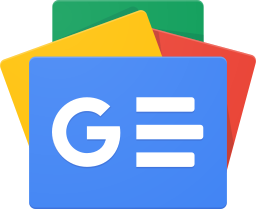 Stay up-to-date and support the site by following Bleeding Cool on Google News today!