MCR's Three Cheers For Sweet Revenge Celebrates Sixteen Years
The beloved alternative band, My Chemical Romance, has been a staple of playlists for years. From their acclaimed debut in 2002 with the album I Brought You My Bullets, You Brought Me Your Love, all the way to their breakup in 2013 and subsequent reunion and tour announcements last year, MCR has been through a lot. Today, however, My Chemical Romance is celebrating the sixteenth anniversary of their breakout album, Three Cheers For Sweet Revenge, and we here at Bleeding Cool are thrilled to write about it!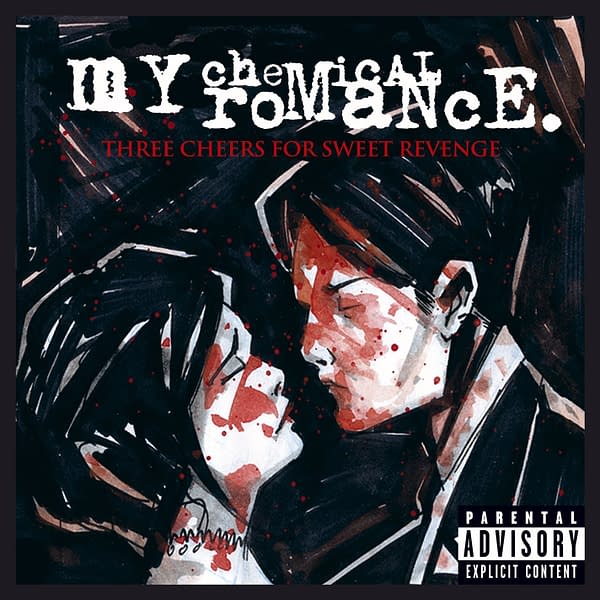 Under the label of Reprise Records, Three Cheers For Sweet Revenge was released on June 8th, 2004, making the album exactly sixteen years old to the day. Less than a year into its release, it was certified as Platinum by the Recording Industry Association of America, meaning at that time, it sold over one million copies.
According to My Chemical Romance, lead singer Gerard Way, Three Cheers' concept was the following:
[…] Three Cheers For Sweet Revenge was the story of a man and a woman who are separated by death in a gunfight and he goes to hell only to realize by the devil telling him that she's still alive. The devil says you can be with here again if you bring me the souls of a thousand evil men and so he hands him and a gun and he says I'll go do it. That was the idea behind the concept, the record ended up being much more about loss and real life than anything, so I would say it's a good split.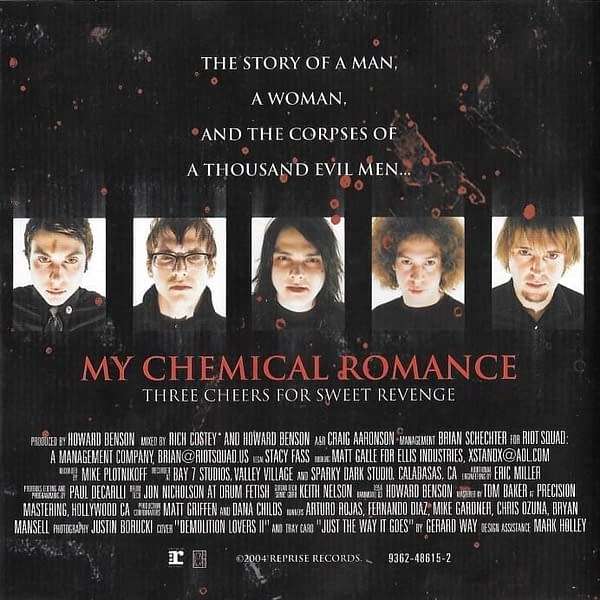 Part of the success of Three Cheers For Sweet Revenge, and perhaps My Chemical Romance as a whole consequently, may be due to the music videos that came from the album. The video for I'm Not Okay (I Promise) was and still is remarkably evocative and relatable for any adolescent growing up distant from their peers. The video for Helena still evokes catharsis in many people who may be grieving the loss of a loved one.
So three cheers for Three Cheers, and three cheers to you, My Chemical Romance. Keep on keeping on.