"AEW Dynamite": Tonight's Episode Could Be the Last for A While
The country's two biggest pro wrestling promotions, WWE and AEW, have continued to release new material despite the coronavirus pandemic prohibiting large gatherings. For WWE, that has meant wrestling matches filmed in an empty Performance Center, their training facility in Florida, and showing replays of earlier matches.
In an unprecedented move, the company has even pre-filmed WrestleMania 36, which will air split across two nights this weekend. For AEW, it's meant mostly live shows in an empty Daily's Place, the arena owned by billionaire AEW owner Tony Khan.
If you want this reporter's humble opinion, the AEW shows have been more interesting, as WWE's corporate style doesn't work well with all the glitz and glamour of their big arena shows. AEW has fared better, thanks in no small part to at least adding some crowd noise in the form of wrestlers reacting to the matches, at ringside two weeks ago and in a separate room shown on a picture-in-picture screen during the broadcast last week. But AEW is also more interesting with a crowd than WWE with a crowd, so perhaps that opinion involves a certain bias.
Nevertheless, things are about to get even more difficult for both WWE and AEW, as Florida Governor Ron DeSantis has finally issued a statewide stay-at-home order, meaning wrestling companies can't even film in the state with less than ten people in the ringside area. In addition, the government in Jacksonville reportedly plans to use the parking lot of Daily's Place as a coronavirus testing location.
AEW has already made plans to film at a different, undisclosed location yesterday and today, undisclosed in an attempt to prevent fans from showing up. It could be the Hardy Compound in Cameron, North Carolina, or The Nightmare Factory, Cody Rhodes' AEW wrestling school in Norcross, Georgia, as both locations contain wrestling rings. We'll find out during tonight's broadcast.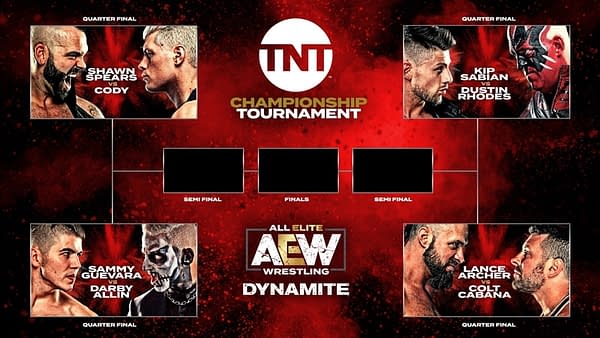 But after that, who knows? The pandemic is expected to get worse before it gets better, and some estimates say we could be well into the Summer before stay-at-home orders are lifted. Eventually, at some point, it also become a health hazard to have wrestlers swapping sweat in the ring amidst an outbreak, so maybe it's for the best if AEW Dynamite, and WWE programming, take a break for now.
One of them, I'll miss more than the other.