Posted in: American Gods, Preview, Starz, Trailer, TV | Tagged: action, american gods, bilquis, books, bruce langley, cable, Christian Lloyd, crispin glover, dean winters, demore barnes, Derek Theler, devery jacobs, drama, emily browning, episode 8, fantasy, ian mcshane, ibis, Jinn, Kahyun Kim, Laura, Laura Bell Bundy, mad sweeney, mama ji, moon shadow, mousa kraish, nancy, neil gaiman, new media, novels, omid abtahi, pablo schreiber, peter stormare, ricky whittle, sakina jaffrey, salim, season 2, season finale, shadow, streaming, Tech Boy, television, tv, wednesday, world, yetide badaki
---
'American Gods' Season 2 Finale "Moon Shadow" Preview: New Media Gives New Meaning to "Breaking News" [BC EXCLUSIVE]
When the dust settled on last week's episode of STARZ's American Gods "Treasure of the Sun," things were looking dire for the old gods. Mad Sweeney's (Pablo Schreiber) servitude to Wednesday came to an end – at the business end of Gungnir. But with Mad Sweeney being Ireland's forgotten warrior god-king Lugh, he wasn't going out quietly: speaking truths about Wednesday (Ian McShane) to a now tormented Shadow (Ricky Whittle) and taking Wednesday's prized spear out of play. Meanwhile, Laura (Emily Browning) and Mama-Ji (Sakina Jaffrey) have a heart-to-heart over Laura's potential future as a destroyer – with Mama-Ji revealing her true self to drive her point home.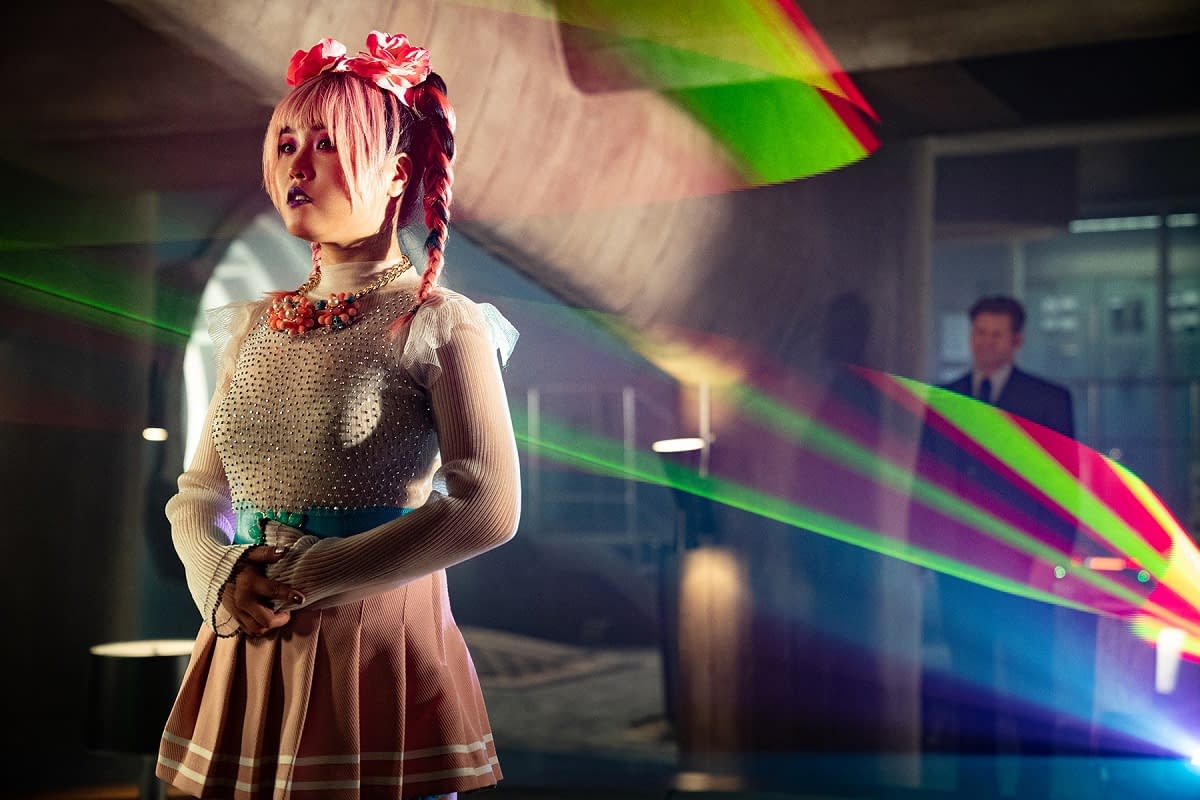 But none of that compares to what they can expect when the power of New Media (Kahyun Kim) is unleashed by Mr. World (Crispin Glover) in this week's season finale "Moon Shadow" – who looks to use the power of fear and belief to launch a major offensive against Wednesday's old gods.
As we can see from the following exclusive preview from STARZ, New Media might just turn this into a final offensive as she shows the now-Wednesday-abandoned old gods the meaning of "breaking news":
Now here's a look a look at the official preview for the season finale of STARZ's American Gods, "Moon Shadow":
American Gods Season 2, Episode 8 "Moon Shadow": In the aftermath of Sweeney's death, Wednesday has disappeared and Shadow is tormented; those that remain witness the power of New Media as she is unleashed; the nation is in a state of panic brought on by Mr. World.

We were forged in God's image, but the Gods are also made in ours — and in Season Two the battle moves inexorably toward crisis point as the destinies of gods and men collide. While Mr. World plots revenge for the attack against him in Season One, Shadow throws in his lot with Wednesday's attempt to convince the Old Gods of the case for full-out war, with Laura and Mad Sweeney in tow.

A council at the House on the Rock explodes into chaos, sending deities both Old and New on quests across America that will converge on Cairo, Illinois: forcing Shadow to carve out a place as a believer in this strange new world of living gods — a dark world where change demands commitment, and faith requires terrible sacrifice.
American Gods stars Ricky Whittle, Ian McShane, Emily Browning, Pablo Schreiber, Crispin Glover, Yetide Badaki, Bruce Langley, Mousa Kraish, Omid Abtahi, Demore Barnes, Peter Stormare, Sakina Jaffrey, Dean Winters, Devery Jacobs, Kahyun Kim, Derek Theler, Laura Bell Bundy, and Christian Lloyd.
The second-season finale of American Gods airs on STARZ this Sunday, April 28, at 8 p.m. ET/PT.
---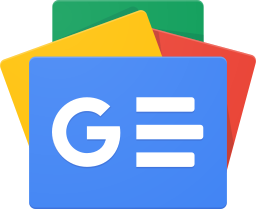 Stay up-to-date and support the site by following Bleeding Cool on Google News today!