Posted in: Preview, streaming, TV | Tagged: bctv daily dispatch, buffy, doctor who, fawlty towers, john cleese, ozark, The Blacklist, wonder woman
---
Buffy, Fawlty Towers, Picard, Wonder Woman & More: BCTV Daily Dispatch
In today's BCTV Daily Dispatch: Buffy, James Gunn/Wonder Woman, The Blacklist, John Cleese/Fawlty Towers, Ozark, Star Trek: Picard & more!
---
With today's BCTV DD "Long-Distance Dedication" bringing us Goo Goo Dolls with "Here Is Gone," welcome back to the BCTV Daily Dispatch! Here's where we look back at what we've been doing for the past 24 hours that you might've missed or might want to check out again. We're talking about everything from news and reviews to interviews and opinion pieces- all for your television-obsessed enjoyment. Our line-up for this morning includes Buffy the Vampire Slayer star Charisma Carpenter sharing a look back to the '90s con scene, DC Studios' James Gunn reassuring Wonder Woman fans, NBC's The Blacklist releasing preview images for the final season-opener, John Cleese "apologizing" for his upcoming Fawlty Towers sequel series, Netflix's Ozark showrunner Chris Mundy clarifying that final scene, HBO's Last Week Tonight host John Oliver calling out that even FOX "News" folks don't believe a lot of what FOX "News" puts out, Disney + & BBC's Doctor Who star Anita Dobson dropping some intel on the upcoming series, and Paramount's Star Trek: Picard star Gates McFadden responding to her "The Next Generation" co-star Denise Crosby (Tasha Yar) regarding the latter being left out of the season premiere hype.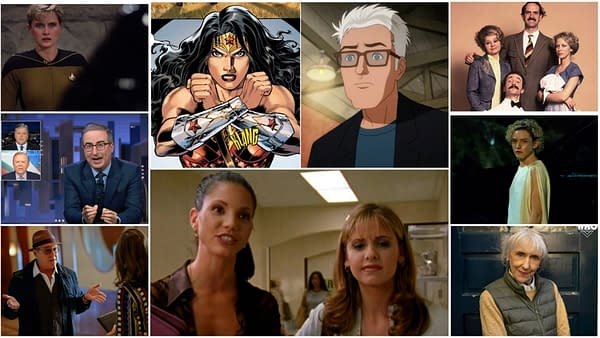 BCTV Daily Dispatch: Buffy, Fawlty Towers, Picard, Wonder Woman & More!
Plus, check out our additional coverage: Tencent's The Three-Body Problem, The CW's The Winchesters, USA Network's WWE Raw, HBO's The Last of Us, STARZ's Party Down, Adult Swim's Rick and Morty, and more!
Now, here's a look at your Bleeding Cool TV Coverage for Tuesday, February 21, 2023:
Doctor Who: Anita Dobson Shares Name, Details on New Series Character
The Three-Body Problem Ep. 22 Review: The Sad Cup of Coffee Is Bitter!
The Winchesters Posts S01E11 Overview, Images; S01E12/S01E13 Overviews
Seth Rollins vs. The Miz Added to Tonight's Episode of WWE Raw
Buffy Star Charisma Carpenter Shares Great Look Back at '90s Con Scene
The Last of Us Season 1 Ep. 6 "Kin" Director Talks Emotional Chapter
Party Down Season 3 "Henry Pollard" Sneak Preview Gets Way Too Meta
James Gunn Reassures Wonder Woman Fans About Her DCU Future
The Blacklist Season 10 Ep. 1 The Night Owl Images, Overview Released
Star Trek: Picard: Gates McFadden on Denise Crosby/Tasha Yar Being MIA
John Cleese "Must Apologise" for New Fawlty Towers with Daughter
WWE Raw Preview: Edge Answers Austin Theory's US Title Challenge
Star Trek: Picard Releases New Season 3 Trailer, S03E02 Preview Images
John Cena Booked for WWE Raw on March 6th in Boston
John Oliver on Reports That FOX "News" Doesn't Even Trust FOX "News"
Ozark Showrunner Clarifies Any Confusion Over THAT Final Scene
The Last of Us Season 1 Ep. 7 "Left Behind" Promo; S01E06 "Kin" BTS
Rick and Morty, #SaveWarriorNun, Gunn/DCU & More: BCTV Daily Dispatch

Bleeding Cool TV on Instagram: For all of the stuff too random and bizarre to make the site, make sure to follow us on Instagram: Bleeding Cool TV (@bleedingcooltv).
BCTV Daily Dispatch: For a look at what's going on across the television and streaming landscape, sign up for Bleeding Cool's daily email round-up of the news you need to know here.
---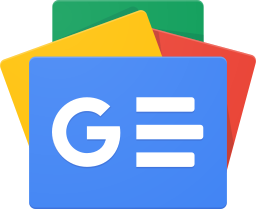 Stay up-to-date and support the site by following Bleeding Cool on Google News today!