AEW star and executive vice president Cody Rhodes took to Twitter to answer a fan question about when AEW will introduce an authority figure. The answer to that question, apparently, is never. Rhodes said that's not going to happen in AEW, and Dave Meltzer, who shills for AEW on Twitter and in his Wrestling Observer Newsletter, agreed. "Hopefully never," Rhodes tweeted in response to the question about an authority figure in AEW. "The audience isn't dumb, they know who management is. Authority elements seem insulting in this era. This is just my opinion, as there's a lot of fun ways to do this and I respect those." Meltzer added of AEW owner and money mark Tony Khan, "Seriously, nobody wants Khan to be a television character and do a worked injury angle. Like nobody."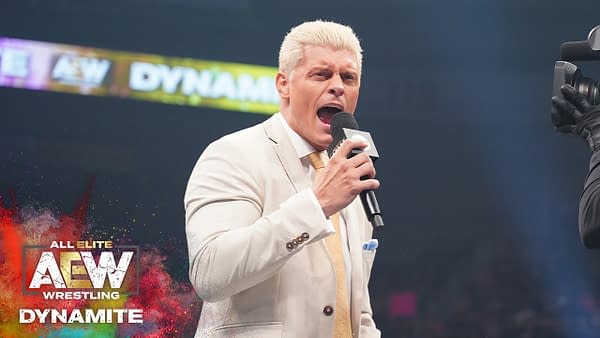 Just how smart or dumb the audience is is a matter which could be debated, but the usefulness of an authority figure in this day and age is hardly a matter of dispute. Though on-screen authority figures in wrestling were common for many years, they usually served a very limited role of making matches and enforcing rules. However, following the Montreal Screwjob and the blurring of the lines between kayfabe and reality at the start of the WWE Attitude era, the authority figure role morphed into something very different. Vince McMahon's heel boss character served as the perfect foil for Stone Cold Steve Austin, resulting in arguably the biggest boom period in modern history for the wrestling business. However, the nature of the wrestling business means that when something works, wrestling companies will try the same thing over and over again in hopes of recapturing that same success, usually with diminishing returns, in the years before the formation of AEW.
In the years since, the heel authority figure has been done dozens of times since to varying degrees of success in several different wrestling companies, but none has recaptured the glory of McMahon's original heel run. Nowadays, the angle is as played out as can be and it seems unlikely that WWE, AEW, or any other company can find a way to make it work without giving it a decade or two of rest. And so, it's a good thing that AEW isn't planning to make Tony Khan into a Mr. McMahon type figure anytime soon.
Enjoyed this article? Share it!