Doctor Who Writer Robert Shearman Shares Monsters That Might've Been
Doctor Who fans have had online events such as global rewatches and live-tweeting as well as creative teams behind favorite episodes releasing original content to bookend and enhance the adventures over the past few weeks to enjoy. On Thursday, Doctor Who Magazine's Emily Cook coordinated yet another: this time, a global rewatch and live-tweet of 2005's "Dalek". Kicking off showrunner Russell T. Davies' debut season, the episode reintroduced the Daleks to returning fans while also unleashing them upon a whole new generation of viewers. Joining the festivities were episode writer Robert Shearman as well as Dalek voice actor Nicholas Briggs and Dalek performer Barnaby Edwards. To mark the occasion, Andrew Ireland wrote and directed the prologue "Sven and the Scarf" that introduced Adam Mitchell's predecessor at GeoComTex, Sven (Leo Flanagan). Not to be outdone, Shearman and Cook released script extracts from Shearman's early drafts showing that there were some other "old monsters" being considered for the series' revival (which you can check out below):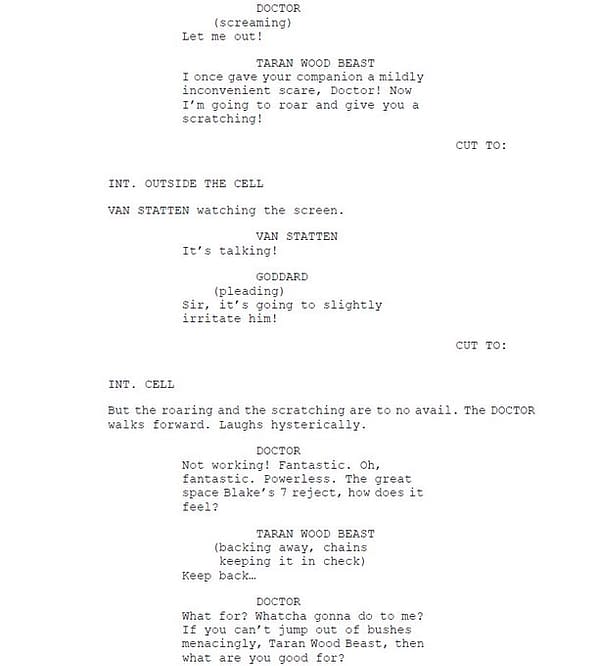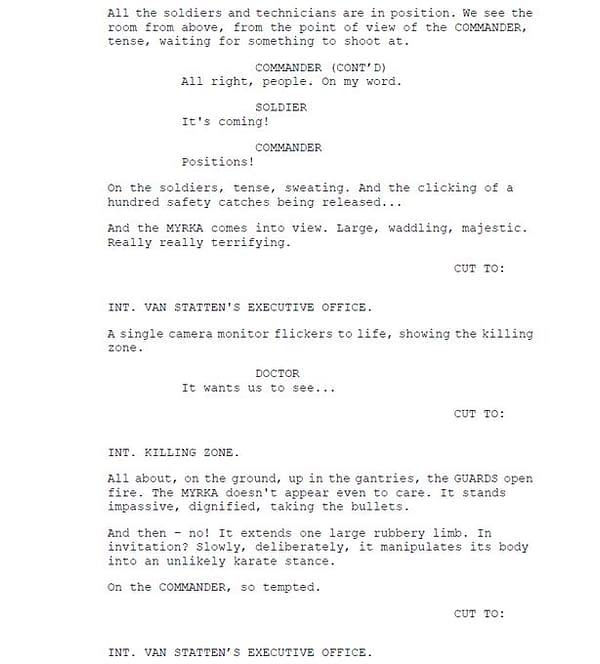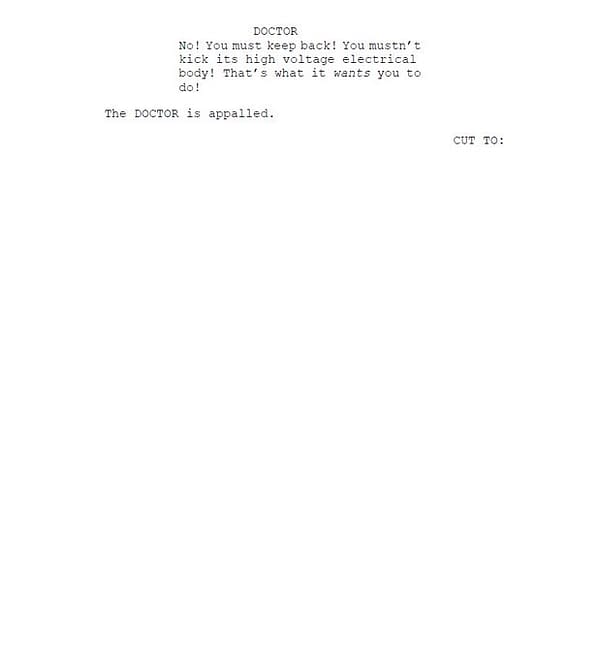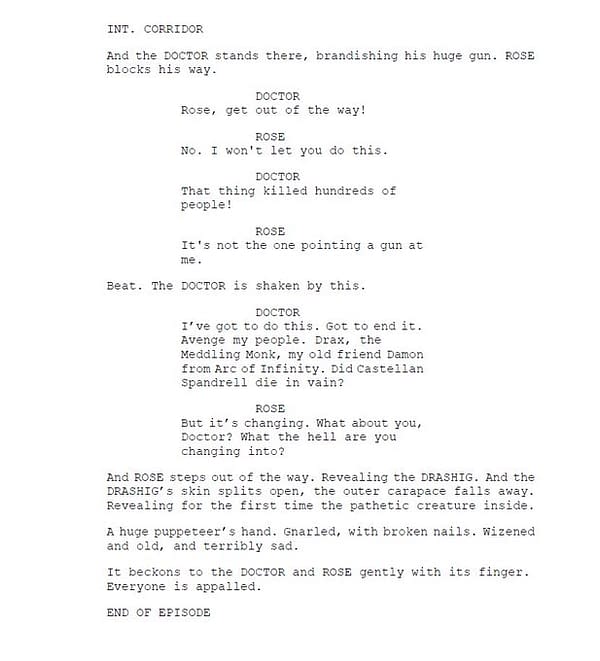 Speaking with RadioTimes.com earlier this week, series star Mandip Gill explained that the BBC was continuing to take a wait-and-see approach to final decision-making. For Gill, it's a matter of waiting until the guidelines get communicated from the top: "The conversations are probably happening somewhere else, and everyone is affected, so I guess we're just going to have to wait for guidelines. I've kind of not even asked, because I know that I'll get told when I'm supposed to. I'm quite laid back in that sense, it's going to come to me when it's supposed to come to me. As soon as they say "yeah or no", I'm going to know too. And as soon as they know, they're going to want to tell us."