The EA Sports Super Bowl 52 Prediction Is In: The Winner Is…
One of the most amusing aspects of the modern Super Bowl has to be the EA Sports' Madden NFL annual game predictions.
If you're unfamiliar, a little background:
Using whatever Madden NFL title is most recent, each year the EA team run a game simulation with the two teams going head to head at the Super Bowl. The results aren't always accurate, but last year they even got the scores correct.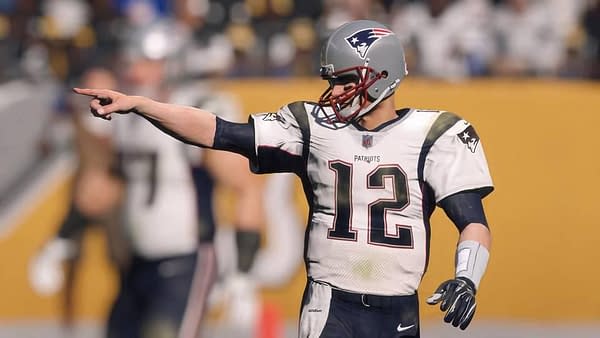 For Super Bowl 52, Madden NFL 18 predicts a Patriots victory over the Philadelphia Eagles. Since 2004 (the first year the game did Super Bowl predictions) every time New England has been in the Big Game, Madden has predicted a Patriots victory. Thus far, the only miscalculation the game has had with the Pats victory was Super Bowl XLII when the Giants won 17 to 14. That's four times out of five they've been right.
For Super Bowl 52 Madden NFL 18 says:
Patriots beat the Eagles
24 to 20
Tom Brady nabbing 342 yards
three touchdowns
one interception
If you want to watch the simulation video, check it out:
Make sure you check back during the game for our coverage of the best commercials and trailer drops.