'The Flash' Season 5, Episode 16 "Failure Is An Orphan" Puts Barry's Best Power on Display [SPOILER REVIEW]
Welcome back to Bleeding Cool's continuing fifth season coverage of the CW's The Flash. So after learning about consent last week, Barry is tasked with getting Cicada to give his in order for the team to administer the metahuman cure to this season's big bad. How did it go? Time to talk about "Failure Is An Orphan":
https://www.youtube.com/watch?v=2vkN9-VtlDc
The Flash s05e16 "Failure Is An Orphan": THE META-CURE IS READY TO USE ON CICADA — With the meta-human cure ready to use, Barry (Grant Gustin) and Team Flash must figure out a way to subdue Cicada (Chris Klein) long enough to take it. Killer Frost (Danielle Panabaker) steps in to help with the plan. Meanwhile, Joe (Jesse L. Martin) eases back into work, and Nora (Jessica Parker Kennedy) isn't happy about the way her dad plans to stop Cicada. Viet Nguyen directed the episode written by Zack Stentz.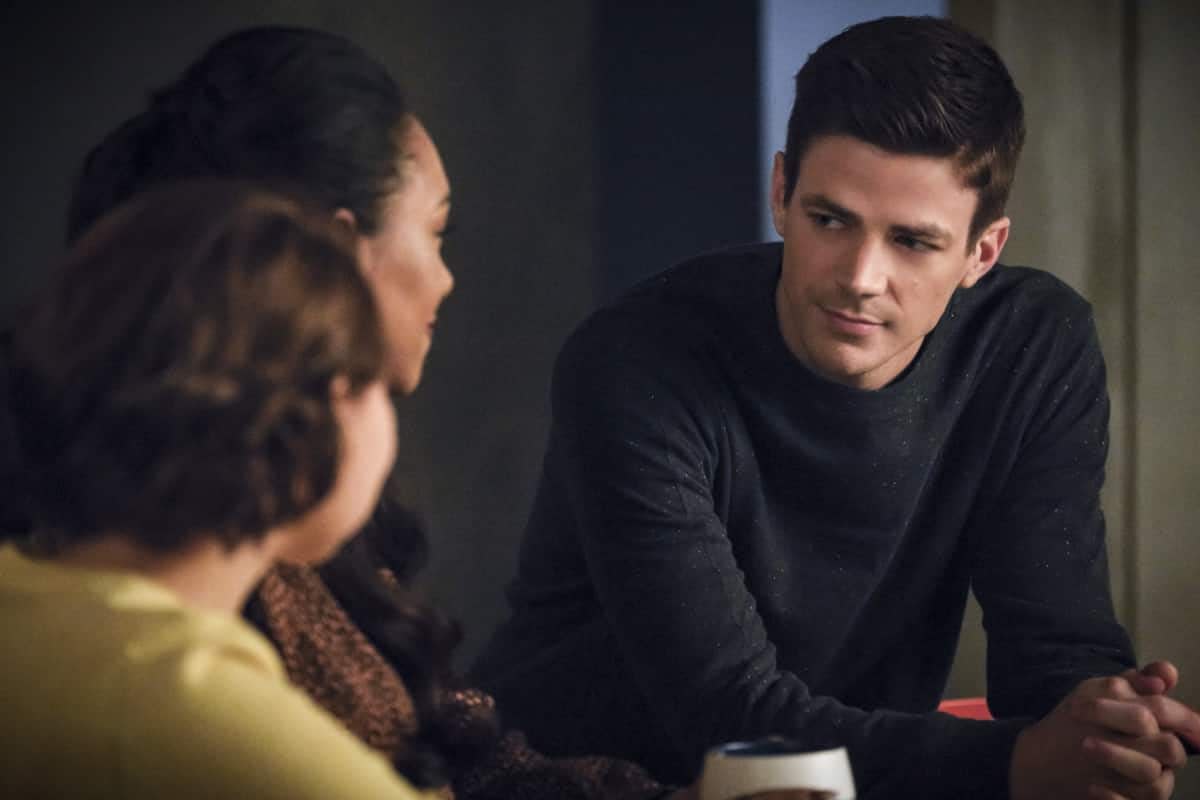 According to Thawne 2049, tonight's the night to stop Cicada because the timeline is in danger. Something or someone bigger and badder than Cicada is trying to break through. Nora heads back and tells the team some cockamamie story about how the Flash museum says tonight's the night (cue Rod Stewart). They need to find Cicada and Barry needs to do one of his inspirational "Flash speeches" that inspires the episode's "Big Bad" to go good.
While Nora spends her time trying to figure out the science of an inspirational speech, Iris wants to spend some time with her daughter before they defeat Cicada and Nora goes back to her own timeline. After nearly an hour of pushing her mother aside, Nora remembers that the reason she came back to this time was to spend time with her family. Going forward, she's determined to spend her time more equitably.
Not like she was figuring out how to give a good speech, anyhow.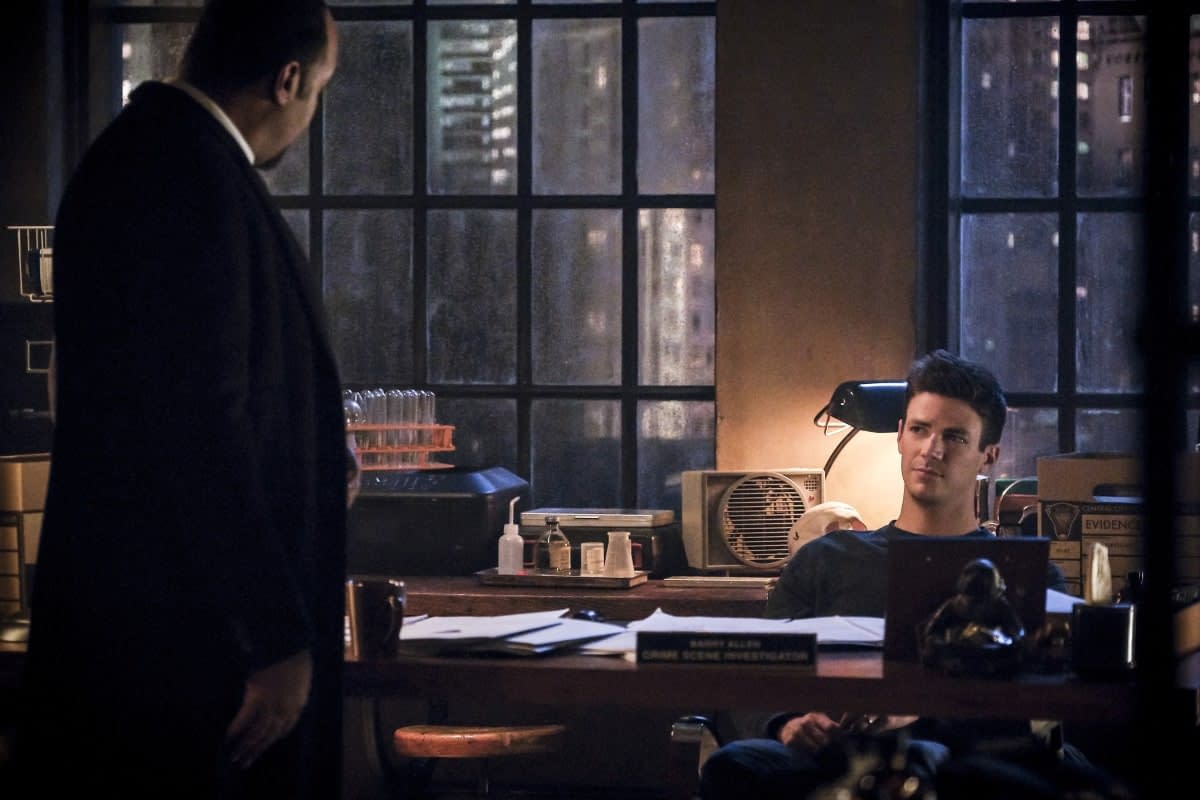 Joe finds Barry trying to clear his mind and figure out what to say to sway Cicada after their last disastrous outing. Joe tells Barry to drop the canned superhero speech and speak from his heart… as Barry… father-to-father.
Joe's right. The Flash's greatest superpower has never been his speed. It's his ability to find and bring out the best, most hopeful aspect of others. Why do we have to have a reminder of this at least once a season?
Joe also confides to Barry that he's having trouble working with Cecile in getting to the bottom of Dr. Andres's relationship with Cicada. Joe's an old-school cop: he's always relied upon his gut – but with her powers, Cecile's better at reading people than he is. Barry does what he does by telling Joe to let Cecile work to her strengths so that Joe can work to his.
This, Barry. This is your power.
Once a season.
At least.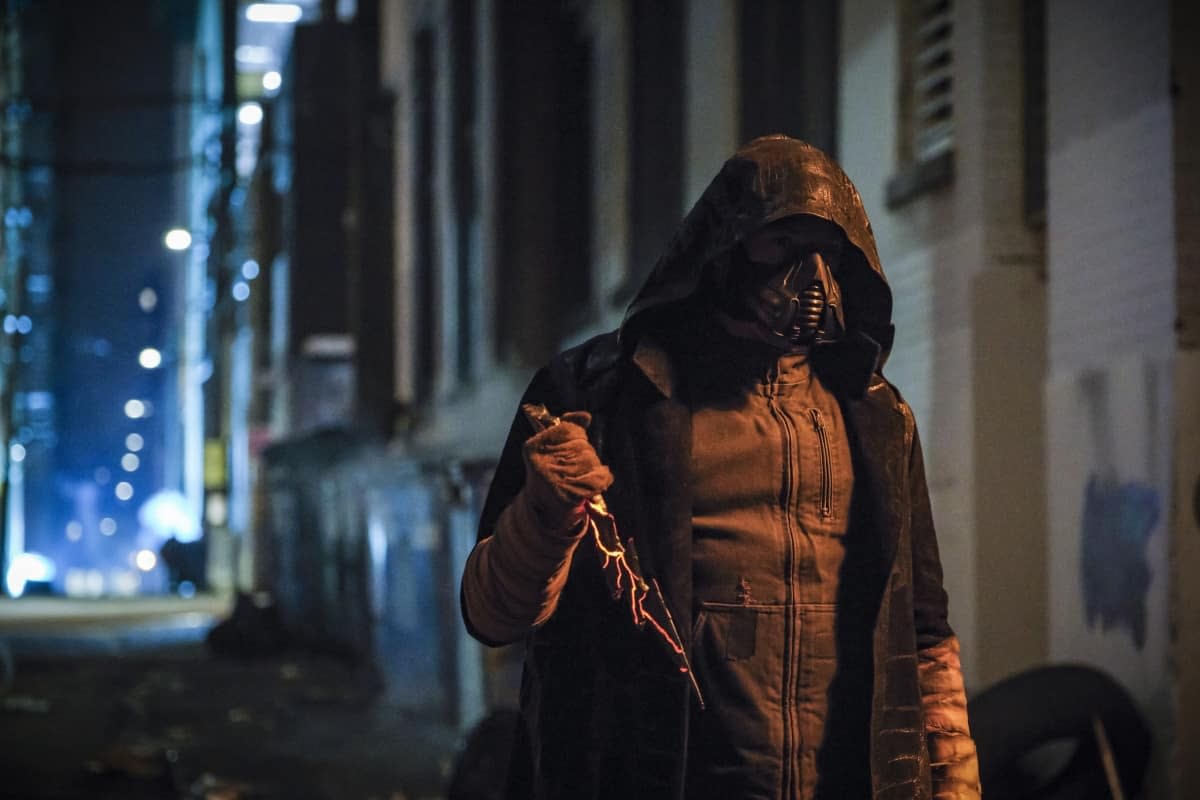 Andres gives it up to Joe and Cecile that Grace is a meta, which is the "in" that Barry uses to convince Cicada to take the cure. First, they cure him and then he'll bring Grace in to have her cured. Easy-peasy from here, right?
Wrong.
That someone alluded to in the open breaks through into this timeline…
…it's another Cicada!
Cicada-2 trashes the lab, incapacitates our heroes, kills Andres, and steals away with a still unconscious Dwyer. Alone at the cabin, the second Cicada removes its respirator, revealing that it's… Grace from the future?!?
So it's safe to assume that Team Flash doesn't administer the cure to her, right? Is that where we're headed into the final half-dozen or so episodes left this season? Having to administer the cure to young, comatose Grace in order to erase second Cicada/future Grace from existence? How will future Grace's appearance in this timeline affect Thawne in the future? Some interesting questions raised in an episode that relied on Barry's strengths and some interesting time-twists leading into next week.
The Flash airs Tuesdays at 8 p.m. ET/ 7 p.m. CT on the CW, and we'll be back next week for a look at "Time Bomb":
The Flash s05e17 "Timb Bomb": NORA DECIDES TO TELL BARRY AND IRIS THE TRUTH ABOUT THAWNE — Team Flash finds out that a suburban mom named Vickie Bolen (guest star Catherine Lough Haggquist) is in danger and they race to save her. Upon meeting her, they discover she's a meta-human who is hiding her abilities from her family. Barry (Grant Gustin) encourages Vickie to share her secret with her family, which makes Nora (Jessica Parker Kennedy) realize she needs to come clean with her parents about Thawne (Tom Cavanagh). Rob Greenlea directed the episode written by Kristen Kim & Sterling Gates.
CW's The Flash stars Grant Gustin as Barry Allen/The Flash, Candice Patton as Iris West-Allen, Danielle Panabaker as Caitlin Snow/Killer Frost, Carlos Valdes as Cisco Ramon/Vibe, Hartley Sawyer as Ralph Dibny/Elongated Man, Danielle Nicolet as Cecile Horton, Jessica Parker Kennedy as Nora West-Allen/XS, and Chris Klein as Orlyn Dwyer/Cicada; with Tom Cavanagh as Harrison Wells and Jesse L. Martin as Detective Joe West. Greg Berlanti, Sarah Schechter, and Todd Helbing serve as executive producers.