Gamera-Rebirth: Netflix Releases Teaser; Kaiju Key Art for New Anime
Set for later this year, Netflix released an official teaser and a look at one of the kaiju set to battle in the anime Gamera - Rebirth.
---
One kaiju has been revealed, and many more will be arriving as Netflix approaches the premiere date of Gamera-Rebirth, a brand-new 6-episode anime arriving later this year. Included in some art for the first kaiju Gyaos is a teaser for the series and a better look at the iconic Gamera itself. Five total kaiju will be unveiled, and four are still left to be revealed by either Netflix or via the website for the series.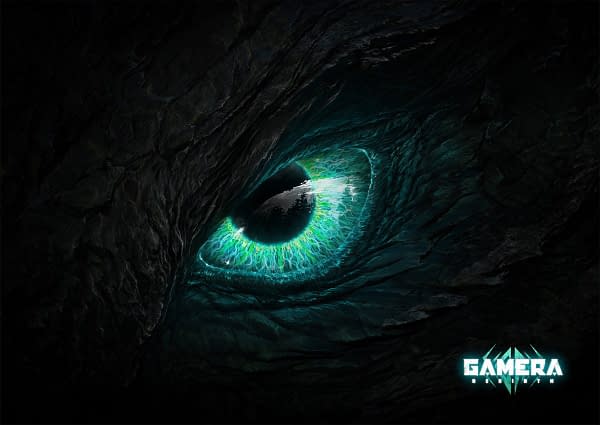 Gyaos was introduced back in 1967 as winged monsters in the Gamera series of films, specifically Gamera vs Gyaos. The bat-like creature was streamlined but would develop a variety of evolutions as films and years went along. The ominous imagery unveiled by Netflix shows the red glare in the eyes of the Gyoas' silhouette in the sky. From the Showa era to the Heisei era, the giant monster "Gamera," which has been loved by monster fans around the world, will be distributed worldwide on Netflix. Gamera – Rebirth will be distributed as a 6-episode anime series.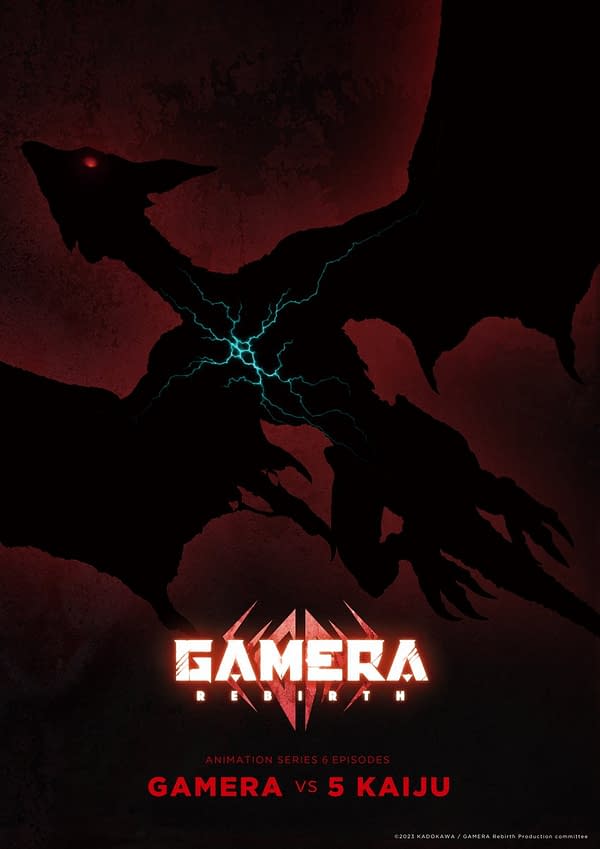 Although announced that it would be coming out this year in a post on socials for the series back on January 1st, Gamera-Rebirth has yet to include a solid release date. The teaser video for the anime series does promise more to be revealed, even if it starts with one kaiju at a time before a date is even uttered. Netflix has a history with other Kaiju projects such as Godzilla Singular Point, Godzilla: Planet of the Monsters, Godzilla: City on the Edge of Battle, Godzilla: The Planet Eater, and Pacific Rim: The Black. A lot more marketing has taken place in Japan compared to other countries and the United States, so not much more is typically known about this series and some others. Here's hoping that the individual kaiju key art isn't months apart or done before we get a release date.