This week's episode of Food Network's Halloween Wars "Zombie Dating Show" had a comedic Halloween twist to it but seriously lacked in overall skill sets, a huge contrast to last week. It's as if most of the contestants took part in some body-snatching experience prior to the show and were replaced with amateurs. Host Jonathan Bennett with judges Shinmin Li and Todd Tucker weighed in on mediocre creations and regrettable treats. Fear the Walking Dead star Colman Domingo guest-starred to inspire the contestants to get into the zombie spirit, and even that didn't seem to work – although he was successful in teaching Bennett how to gurgle.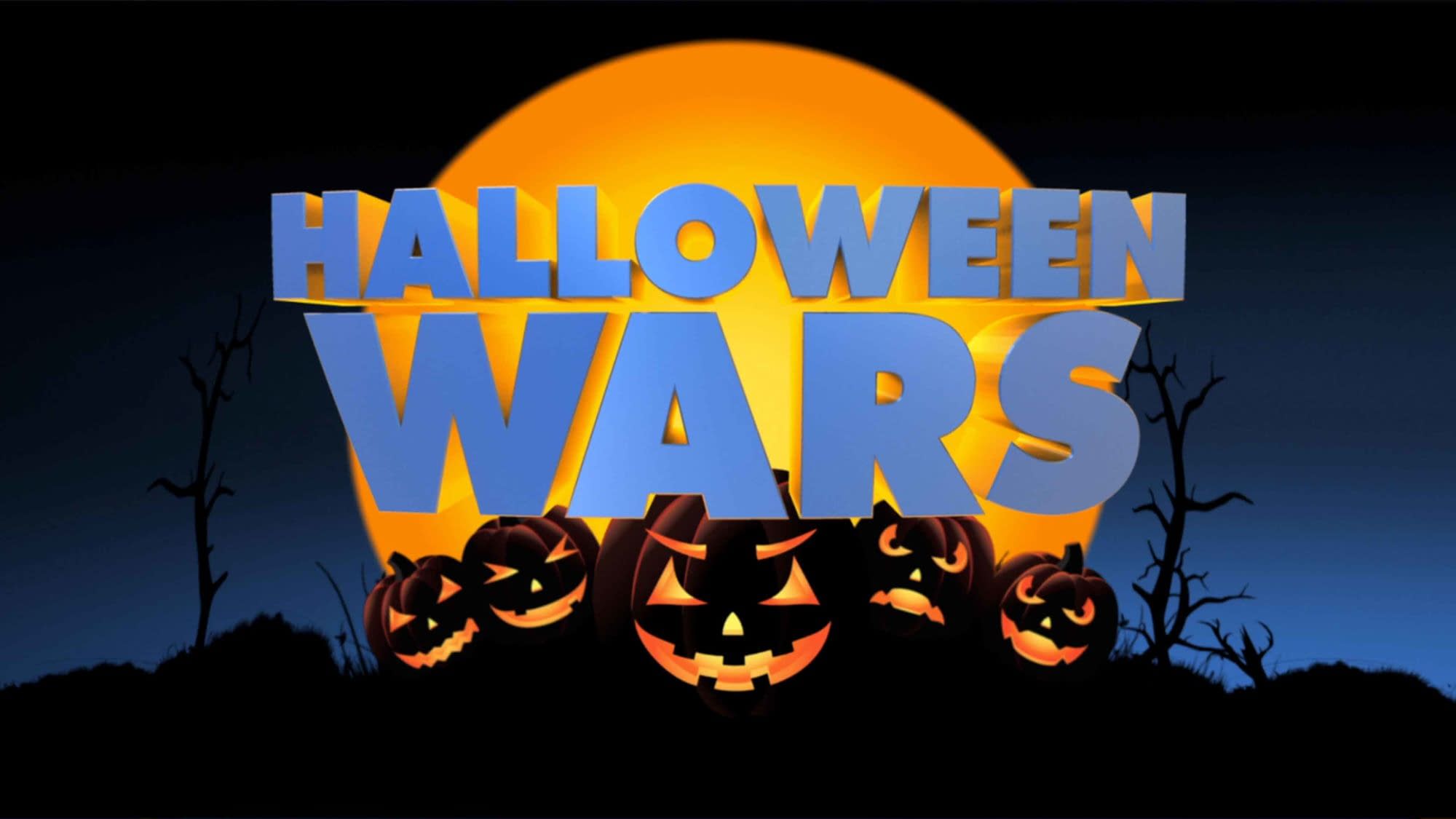 Even the undead wish to find everlasting love, lust, and dismemberment. The 1970's The Dating Game theme had the contestants creating sculptures inspired by cupid himself and played match maker to many zombies alike; some gave roses, others confessed their love through fleshy hearts, and one bachelorette had the pleasure to 'build her own zombie' how Weird Science of her.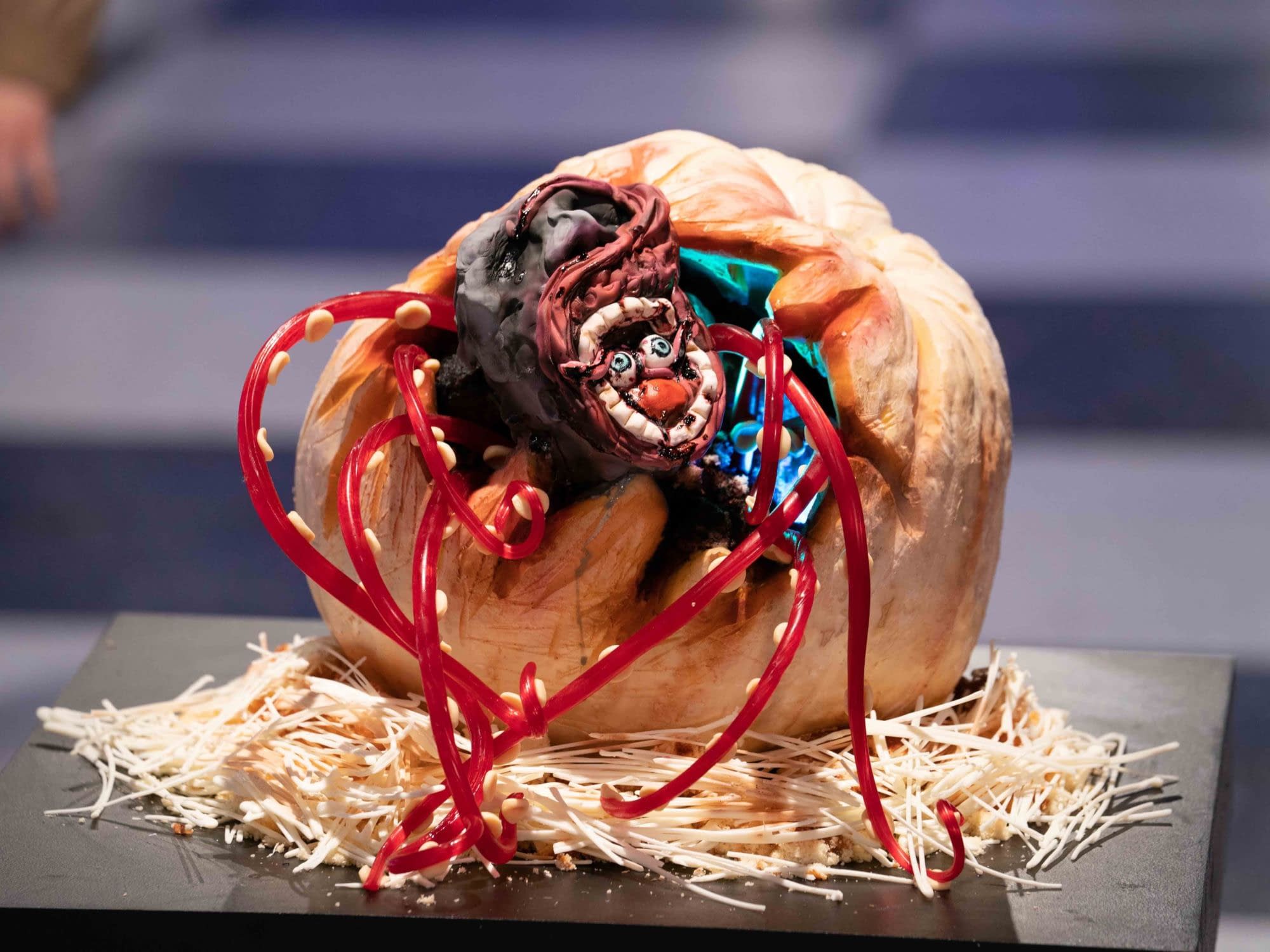 Halloween Wars consists of two rounds:
● Round #1 – Small Scare: Contestants are given an hour to create a small spooky sculpture out of pumpkin, cake and sugar
● Round #2 – Spine Chiller: Competitors are given five hours to create a deranged display guaranteed to scare our socks off. They must also incorporate a delicious treat into their creation.
At the end of each episode a team is eliminated with the remaining teams competing for a chance to win $50,000
Our remaining 5 teams this season are as follows: Trio of Terror, Malicious Mavens, Burned at the Cake, Buttercream Beasts and Frosted Freak Show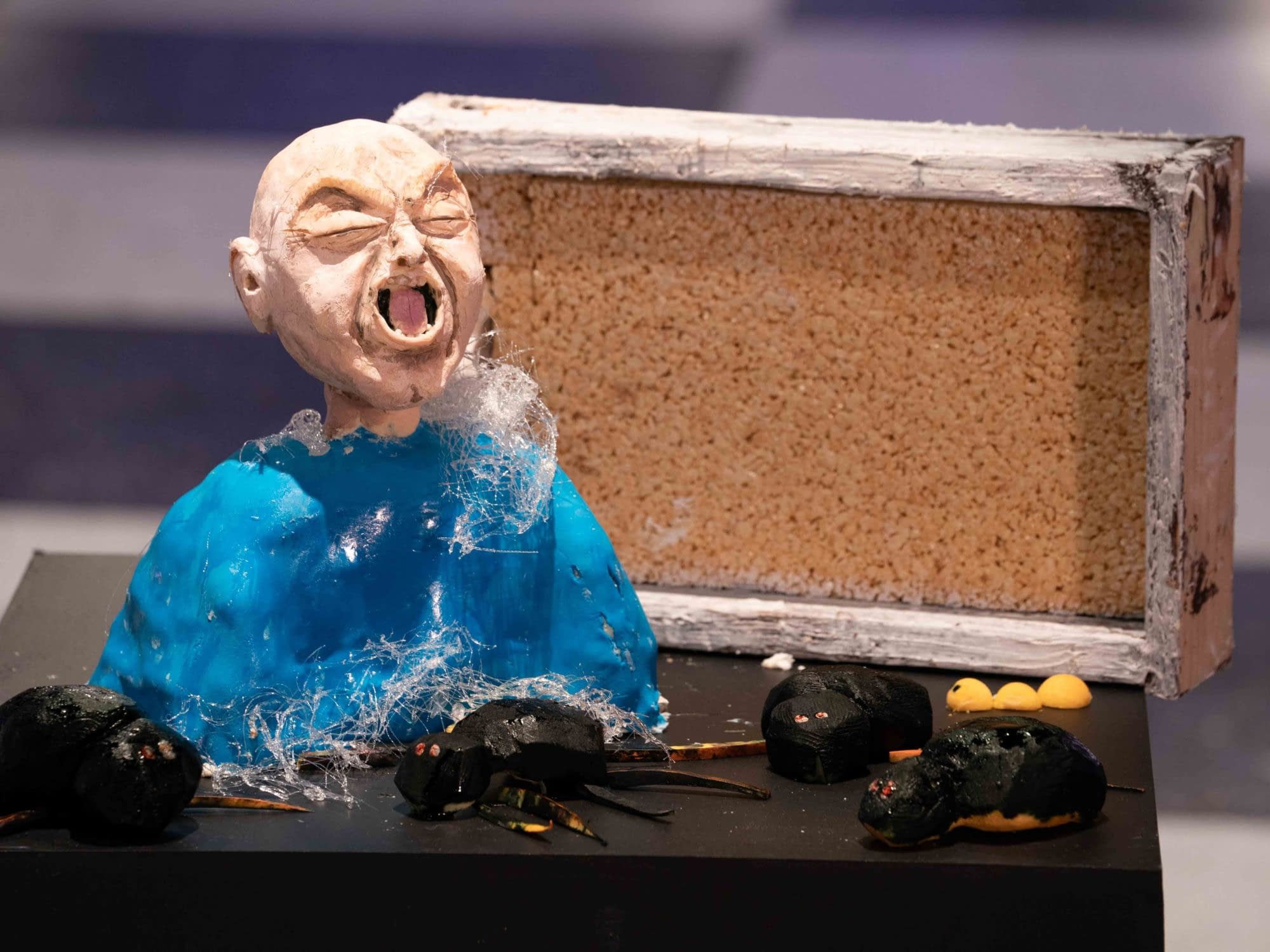 Here are some of highlights/blunders from episode 1 "Trapped in a Nightmare":
● ROUND 1: 'Horrific Exhibit in a Haunted Museum' left very little to be desired in concept and execution. The most frightening thing about the creations were how offensive they were on display.
Malicious Mavens who gave us a subpar bug attacking a boy lacked communication and a finished product
Trio of Terror although brought their A game in skill were inadequate in creativity and a finished arm.
Burned at the Cake and Buttercream Beasts produced sub-par aliens, with the former resembling pumpkin vomit more than tentacles.
The win went to Frosted Freak Show who produced a mummy T-Rex making his way to a trick-or-treat shindig, an adorable concept, not necessarily scary, but had beautiful detailed work and presented as complete.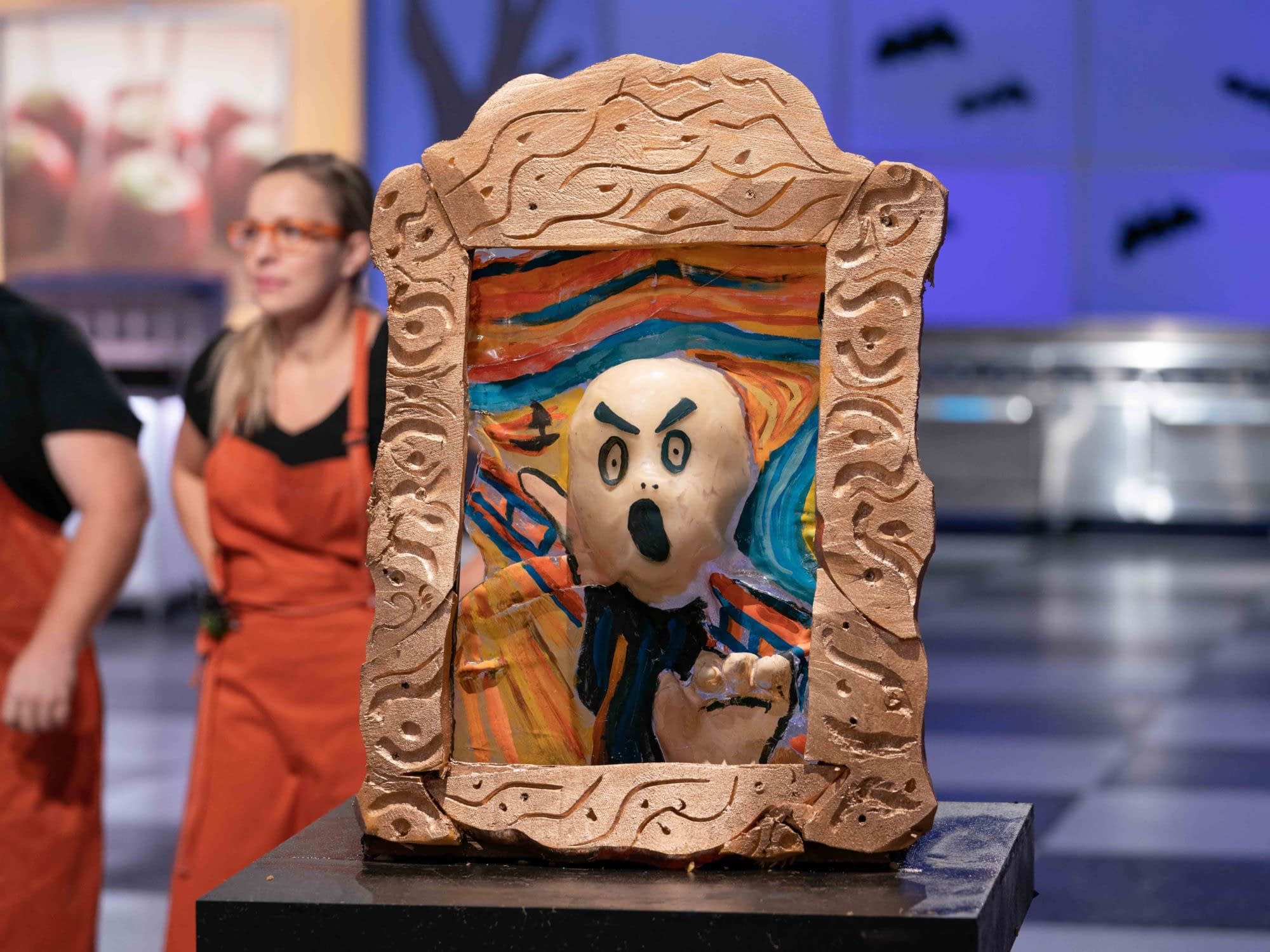 ● ROUND 2: "Zombie Dating Show" Contestants were asked to help zombies find love. I would have loved to see a new age twist on the Dating Show, an online version of zombies swiping left/right, or possibly a gruesome scene of what happens to the contestants who aren't picked. Instead we got a "Day of the Dead"-inspired date which seemed undone and uninspired; a graveyard with lovers sharing their organs, with some delicious brain pops; and a bachelor handing his love a rose.
Buttercream Beasts showcased their build a customized zombie display which was quite impressive although possibly because most of the other creations were just terribly bad. They took home the win and their attention to detail was quite extraordinary.
Burned at the Steak had me laughing by bringing Jim Lange back from the dead creating an exact replica of the 1970's The Dating Game.
Malicious Mavens' were sent home being 0/2 in their displays, technique, and scare tactics.
Overall, a disappointing episode. Loved the zombie theme but just felt there were so many better avenues to venture down in concept. Hoping next week will be its redemption and the remaining contestants will bring gruesome concepts to life and inspire us with their technical skills.
Enjoyed this article? Share it!