James Gunn Confirms Directing Superman: Legacy in Heartfelt Post
In a heartfelt post on social media this afternoon, DC Studios' co-head James Gunn confirmed that he's directing Superman: Legacy.
---
"Yes, I'm directing Superman: Legacy to be released on July 11, 2025." And with those words, DC Studios head James Gunn confirmed what comics creator & DC Studios writers' room member alluded to last week. Not only will he be penning the feature film return of The Man of Steel, but he will also be directing. And that release date? Well, let's just say it has very personal importance to Gunn & his family – as he explains in his post announcing the news.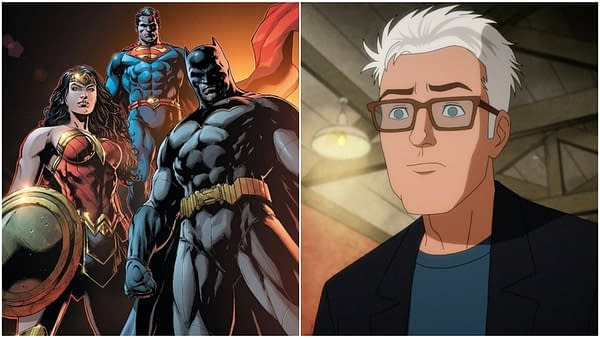 Here's a look at Gunn's tweet making the announcement, followed by the full, heartfelt text of the message he shared while confirming what's been rumbling around social media since last week:
"Yes, I'm directing Superman: Legacy to be released on July 11, 2025. My brother Matt told me when he saw the release date he started to cry. I asked him why. He said, 'Dude, it's Dad's birthday.' I hadn't realized," Gunn wrote in the opening to his series of tweets announcing the news. "I lost my Dad almost three years ago. He was my best friend. He didn't understand me as a kid, but he supported my love of comics and my love of film, and I wouldn't be making this movie now without him. It has been a long road to this point. I was offered Superman years ago – I initially said no because I didn't have a way in that felt unique and fun and emotional that gave Superman the dignity he deserved. Then a bit less than a year ago, I saw a way in, in many ways centering around Superman's heritage – how both his aristocratic Kryptonian parents and his Kansas farmer parents inform who he is and the choices he makes."
Also, Gunn clarified that (as you can see above) there will be no legal issues with Batman appearing in Lauren LeFranc and HBO Max's upcoming Colin Farrell, Cristin Milioti, Rhenzy Feliz, Michael Kelly, Shohreh Aghdashloo & Deirdre O'Connell & Clancy Brown-starring The Penguin. Reports recently called into question whether or not long-standing legal issues would impact the spinoff streaming series.