"Mr. Robot" Season 4: Are You Still Eliot's Friend? [TEASER]
Hello, friend. As you probably know by now, the fourth and final season of USA Network's Mr. Robot is going to be here soon – October 6 to be exact – and they released a new teaser this morning.
Now usually with all the content we get, Eliot (Rami Malek) is our [mostly] reliable narrator… guiding us through the world of hacking and trying to figure out if five/nine was for the best.
But oh friend, not today!
Today we get an early Christmas present (er, Mr. Robot present?) in the form of Mr. Robot (Christian Slater) coming at us and making sure we're still friends with Eliot.
Oh, he also casually mentions that maybe Eliot has been leaving some things out and not telling us the full story…
Oh dear. I know Eliot's brain isn't always in the best of places, but I kind of like Mr. Robot coming at us in a mysterious, vague, and foreboding kind of way. That makes me extra excited for the season – why do we still have to wait a whole month?
Mr. Robot centers around Eliot Alderson and his sister Darlene – who hack the largest corporation in the world and erase all debt, plunging America into a digital depression. This leads to an unforeseen economic collapse dubbed "five/nine," which Eliot works to undo as Whiterose (B.D. Wong) and her Dark Army of Chinese hackers work to keep E Corp in chaos for political gain.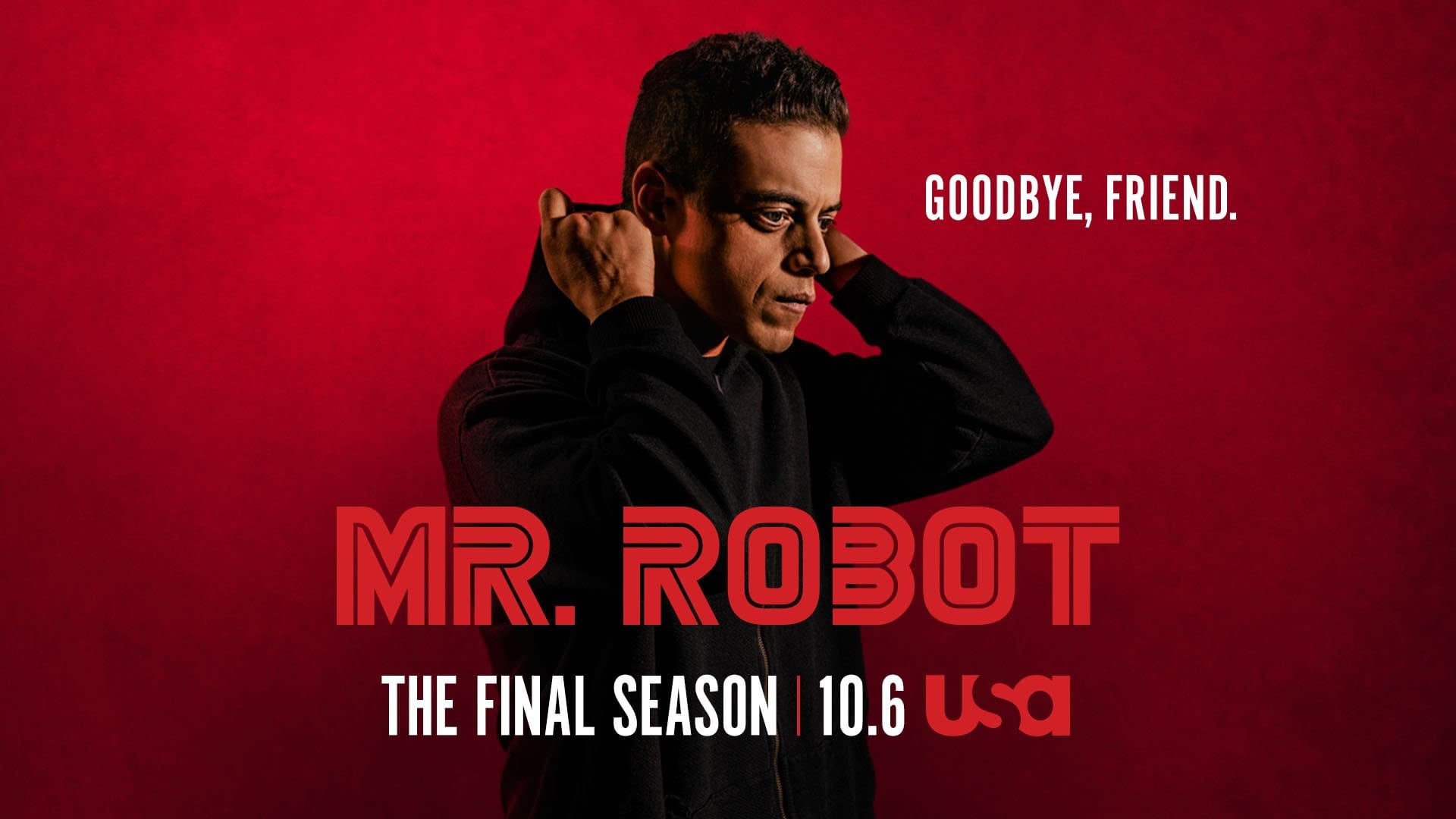 The final season will be set during the first Christmas post-five/nine as Eliot fights to undo the hack and tries to get everyone on board with stopping the chaos, death, and destructive economic wasteland that America has turned into.
Is freedom really worth this price?
Is the upheaval he caused to society weighing on Eliot and his fragile mental state?
Hopefully, we'll get an answer to those questions and more when the fourth and final season of Mr. Robot premiers October 6 on USA Network.