Well, I've just finished watching Fyter Fest, and it was very good. Can WWE's thrown-together-at-the-last-minute answer, NXT: Great American Bash, compete? Let's find out. The Great American Bash is a two-night special episode of NXT (sound familiar?), with various big matches in hopes of scoring a crucial victory in the ratings war. While WWE's move to compete with Fyter Fest was blatantly transparent, it did seem to get to AEW, as they made multiple references to it on Dynamite tonight. So if needling your opponent in the Wednesday Night Ratings Wars is a goal, WWE succeeded here right off the bat.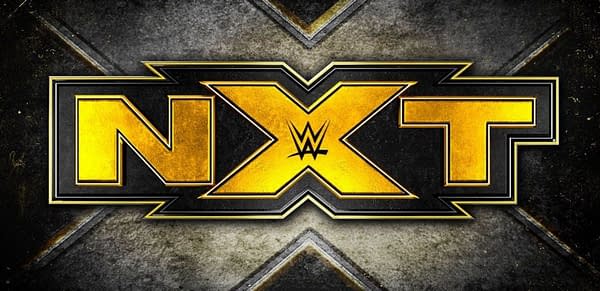 Mauro Ranallo welcomes us to a limited-commercial edition of NXT by crediting Dusty Rhodes with the creation of the Great American Bash. Mauro references past Bashes throughout the night. Tegan Nox heads to the ring, so it looks like the Fatal Four Way will open this match. Dakota Kai, Mia Yim, and Candice LeRae are the other competitors. The winner will get a shot at Io Shiai's NXT Women's Championship. Mauro points out that Raquel Gonzalez is not at ringside. William Regal has disallowed outside interference during this match. Wait, does that mean it's been allowed the rest of the time?!
LeRae and Kai bail out of the ring at the beginning, allowing Nox and Yim to start things off. It's not long before LeRae trips up Yim, pulls her out of the ring, and tosses her into the steel stairs. Kai hits the ring and takes Nox outside. LeRae goes for a dive, but Yim intercepts with a dropkick. There's some more chaos outside, and then LeRae hits a German Suplex off the second rope in the corner on Yim. Now all four women are mixing it up in the ring at once. Yim manages to take out LeRea with a running knee and get the pin. What? Apparently, this is a "Fatal Four-Way Elimination Match." Whatever, WWE. NXT goes to commercials.
The three remaining competitors mix it up. Yim and Nox, as the babyfaces, team up on Kai. They try a double pin on Kai, but Kai still kicks out. With Kai taking a breather, the faces face off. Sure, they could just finish eliminating Kai first and then have a fair fight, but what about honor?! Such are the ways of pro wrestling. After a breather, Kai gets back in, and we get some three-way chaos. Yim hits some acrobatic hurricanranas and a couple of suicide dives. Code Blue only gets two on Kai. A crucifix pin on Yim gets two for Nox. Yim hits Soul Food on Nox, but Nox rolls out. Kai rolls up Yim with a bridge and gets the three-count, so it's down to Nox and Kai after some more commercials, which have picture-in-picture like Dynamite, but no unique hashtag to win a zoom call from Chris Jericho, so a point goes to AEW on that.
Nox and Kai are slapping and punching each other when NXT returns. The Performance Center crowd is going nuts for this match. Well, that, or they're just really pleased that WWE is allowing them to wear masks and providing them real coronavirus tests. Thank goodness for small favors. The ladies are still trading slaps, chops, and punches in the ring. Nox rallies with some clotheslines; she gets a two-count off a cannonball and another one off a bridging fallaway slam. Nox takes too long, climbing to the top rope and eats a knee to the face. Kai gets a two-count off a Kai-ropractor. I can't tell if these are the real names for the moves or if Mauro just makes up puns as he goes along, but I appreciate him either way. Time for the finish, I think. Both women struggle to their feet and trade punches. Kai gets the best of it, but Nox hits an X-Factor for two. Nox misses a Shiniest Wizard, and they trade submissions and pin attempts. Nox hits the Molly-go-Round and then the Shiniest Wizard and gets the pinfall.
That match went for about 25 minutes (counting commercials), but it felt refreshingly lean. The eliminations happened quickly (one per commercial break), and there was no wasted time in this match. I'm all for this kind of efficiency. Great match. Backstage, McKenzie Mitchell interviews Damian Priest. Priest calls out Cameron Grimes for slashing his tires and attacking him outside last week, but not admitting to it. Priest wants a one-on-one match with no cheating. Priest looks like a goober in this feud so far. Bayley and Sasha Banks are hanging out in a private locker room backstage, and Beth Phoenix informs us the main event later will be commercial-free.
Timothy Thatcher comes out to the ring to fight Oney Lorcan. Tom Phillips shills for Mountain Dew. Glad to see you contributing, Phillips. Both of these guys basically look alike, and they both wrestle kinda alike. It's all submissions and grappling with Mauro explaining catch wrestling to a confused WWE viewership. The Performance Center crowd is chanting, "Oney… Oney…" but they're doing it to the tune of "Boring… Boring…" Is this some under-handed snark by these NXT trainees? A revolt over eating sandwiches in hot tents full of coronavirus while the more popular wrestlers eat like kings an air-conditioned catering area full of coronavirus? WWE's fake crowd annoys me sometimes. The regular NXT crowd is bad enough with their "pay attention to me" chants, but to have wrestlers imitating that feels even more shallow. Dynamite does it much better. (Cue a bunch of butthurt emails from WWE marks.) Time for a commercial break, which is just as well because we can use a breather from all this excitement.
It's more of the same after the break until Lorcan can't take it anymore and tries to turn this into a striking contest. While Thatcher controlled the match when it was grappling, Lorcan is more at home here. He slaps the shit out of Thatcher (Mauro calls them "chops"). Lorcan gets a single-leg crab, but Thatcher reverses. More submissions. Thatcher gets the Fujiwara armbar, and Lorcan taps out. He refuses to let go for a few seconds afterward.
This match was technically very good, but I don't have any reason to care who won. A lot of people will love this match, as just two guys beating the crap out of each other for no reason, but it's not for me. Thatcher came out looking good, so I guess the purpose here was to put him over. Tom Phillips sends us to a video package for Karrion Kross. It was very spooky. Rhea Ripley comes out now. I had this match spoiled for me earlier while I looked at Twitter for thirty seconds during a commercial break while watching Dynamite. But I won't spoil it for you yet.
Ripley is facing Aliyah and Robert Stone, and if she loses, she has to join Stone's stable. Aliyah comes out with Stone, who is wearing a boxing robe and puts in a mouthguard. Mauro thinks he'll need it. He puts on some protective goggles too. This is a handicap match with no tags, so Aliyah and Stone can attack at the same time. But Stone wants to try Ripley alone. He floats like a butterfly, but Ripley knocks him right out of the ring. Aliyah and Ripley tussle for a bit until Rhea hits the electric chair drop on Aliyah. Then she goes after Stone, who runs. She lures him into a dive, which he misses. Then Aliyah hits Ripley with a dive and throws her back in the ring as NXT goes to commercials.
Stone and Aliyah have Ripley in a Walls of Jericho/headlock combination. They hit a double suplex, but can't agree on who should get the pin, so Ripley kicks out at two. Stone suggests they try the same thing again, but Ripley suplexes both of them instead. Ripley hits a back body drop on Aliyah and a dropkick on Stone. Now she uses Aliyah as a weapon to attack Stone with. She picks her up and tosses her headfirst right into Stone's nuts. Ripley kicks Aliyah. Stone tries a rollup, but Rhea headbutts him and puts both of her opponents in the prism trap at the same time (one on each arm). They tap.
The point of this match was to get Rhea some heat back after Charlotte stole it all. I hope it works. It was fun for what it was. The first hour of NXT: Great American Bash is done, and I get paid per article, so I'll see you over in part two of this NXT report.
Enjoyed this article? Share it!