Some Wrestlers Teased for Impact's Slammiversary May Not Be There
On this week's episode of Impact Wrestling, the company teased the possibility of multiple fired WWE wrestlers showing up at the Slammiversary PPV in July. In a video teaser imitating a news story about the dozens of wrestlers and backstage talent laid off or furloughed by WWE purportedly to cut costs during the coronavirus pandemic even though WWE is on track for record profits this year, Impact showed brief flashes of the following wrestlers (or in one case, a symbol of a wrestler), from their Impact Wrestling days: Eric Young, a Bulgarian Flag (Rusev), Luke Gallows and Karl Anderson, Drake Maverick/Rockstar Spud, Curt Hawkins/Brian Myers, Mike, and Maria Bennett/Kanellis, and EC3. The video implied that those wrestlers would be at the PPV without saying so outright. Still, we know that can't be the case with Maverick, who recently signed a new WWE contract as part of an angle on NXT, and in fact, Maverick's inclusion in the laid-off wrestlers may have always been a storyline, though WWE denies it.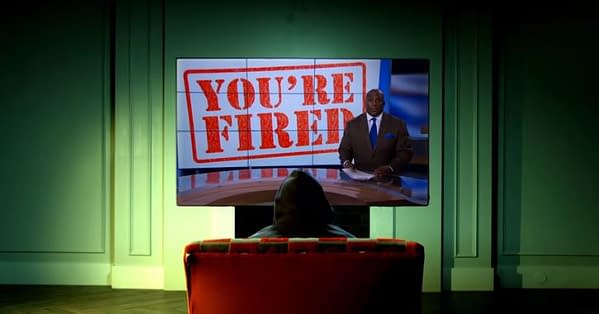 However, it seems that even more of the teased wrestlers may not be at Slammiversary, and in fact, the teaser was made without Impact having an agreement with all of the wrestlers, according to a new report. In the latest issue of the Wrestling Observer Newsletter, Dave Meltzer said that while the terms of the non-compete clauses for all of the wrestlers teased would allow them to appear, at least some have not agreed to do so, including, of course, Drake Maverick. Meltzer wrote, "The 90-day non-competes for all of them would run out just days before the PPV, so in fact, they can be on the show, but it's interesting the company would tease advertising them while on the non-compete. We are not aware which of these wrestlers have agreed to appear on the show, but some have not, and Maverick clearly won't be."
Meltzer specifically noted that Luke Gallows and Karl Anderson would likely end up in New Japan Pro Wrestling. However, that wouldn't necessarily preclude them from doing work for American promotions when not overseas. "When it comes to Gallows & Anderson, nothing is worked out right now," Meltzer wrote, "but New Japan is very likely as a destination and probably the ending up situation with them is New Japan as well as work for a U.S. group between tours"