Supergirl blasts into new territory and teases a dynamic, game-changing season full of the social commentary we've come to expect from the show. At San Diego Comic Con, Ballroom 20 exploded with cheers several times earlier this evening as they premiered the trailer, which you can also watch right here. There are a ton of surprises, and a lot of clues as to what the season will be about. This does everything a trailer should do– raise the temperature and desire to watch more and watch it as soon as possible.
Reactions:
Um, holy $#!%! Lena just said "Kara" and PUNCHED SUPERGIRL IN THE FACE! Wow. And then– AND THEN!– we hear Jon Cryer as Lex laughing in the darkness, like Vincent Price at the end of "Thriller." He's definitely having the last laugh. And is he running for president? We see him back, in his suit, in the Oval Office (although that looks like footage from last season). And we see people carrying signs saying "Lex for President." It wouldn't be the first time Lex attempted that.
On top of that, there's a lot teasing this season's main storyline about technology. Kara is seeing everyone hiding behind screens, and it seems very clear that something insidious is afoot with whatever new candy people are crushing on their phones.
And we're reminded that Leviathan is back, and they are not done with Eve Tessmacher.
Perhaps the best piece here, though, is the sort of emotional and thematic throughline where Lena says, "I trust in technology, not people. Not anymore. People are governed by feelings. [Cut to Alex and Kelly kissing] Anger, hurt, sadness. [Cut to Kara and J'onn both looking particularly frustrated] Rage. [Cut to Lena]" Wowza.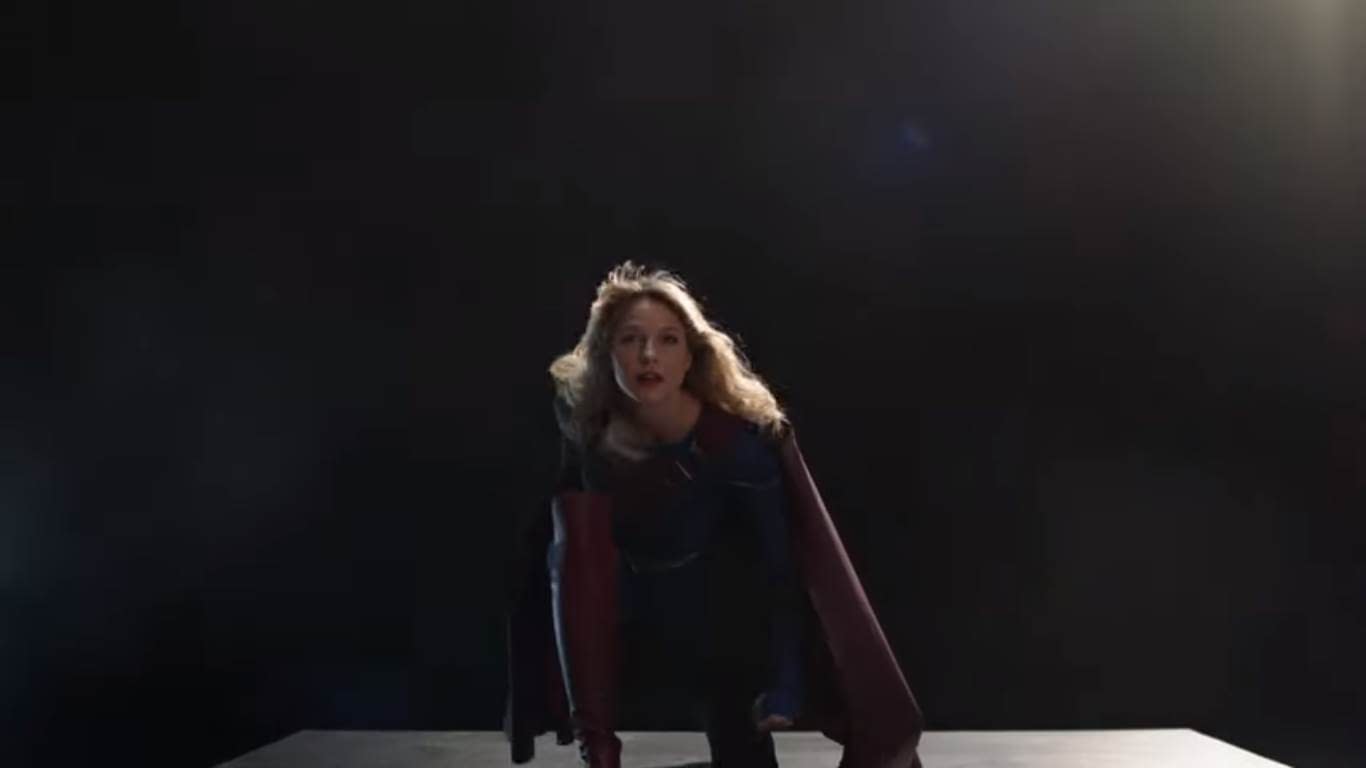 And finally, we get some action shots of that new suit. It looks amazing. But even with the slow reveal of the new pants, we didn't find out the real question on everyone's minds– does it have pockets? #Priorities, people. If we went to all the trouble to give Kara pants and didn't include pockets, then what are we even doing? Talk about a technology fail. Then again, maybe that's why she's so anti-screen. She can't take a cell phone with her in that supersuit.
Needless to say, can't wait for Supergirl Season 5 to premiere Sunday, October 6, alongside Batwoman the same night. It's going to be a long few months. Is it too early to get #WorldsFinestSundays trending? See you then.
Enjoyed this article? Share it!