"Supernatural" Season 15: Sam & Dean Face Their Greatest Threat: Daddy Issues [PREVIEW]
For 14 seasons, The CW's Supernatural leads Sam (Jared Padalecki) and Dean Winchester (Jensen Ackles) have always lived under their father's shadow. While Sammy raged against their overbearing dad's wishes, Dean always strove to follow in John's footsteps. It took years for Dean to see John (Jeffrey Dean Morgan) as the flawed and misguided man that he was.
When Dean placed his faith in his father's teachings, Sam believed in something greater. Then the boys met Chuck Almighty (Rob Benedict) and their entire existence came into question. Team Free Will valiantly fought against Chuck's twisted plans.
https://youtu.be/mf-STGkqFRA
As Chuck wrote the Gospel of Winchesters, he painstakingly pit the boys against each other and tried forcing them to play their predestined roles. The world exists for Chuck's amusement and he pulls the strings. Prompting us to ask: WTF?
In an illuminating interview with our friends at Entertainment Weekly, Supernatural's co-showrunner, Andrew Dabb elaborates on the Winchester's final showdown with Chuck and the Hell he's raised.
"There's always more to the story than a pure black-and-white villain narrative but at the end of the day, God's been pulling the strings behind the scenes and now it's Sam and Dean realizing their strings have been pulled, not liking it for what it's done to them, and really trying to break free for real for the first time in their lives."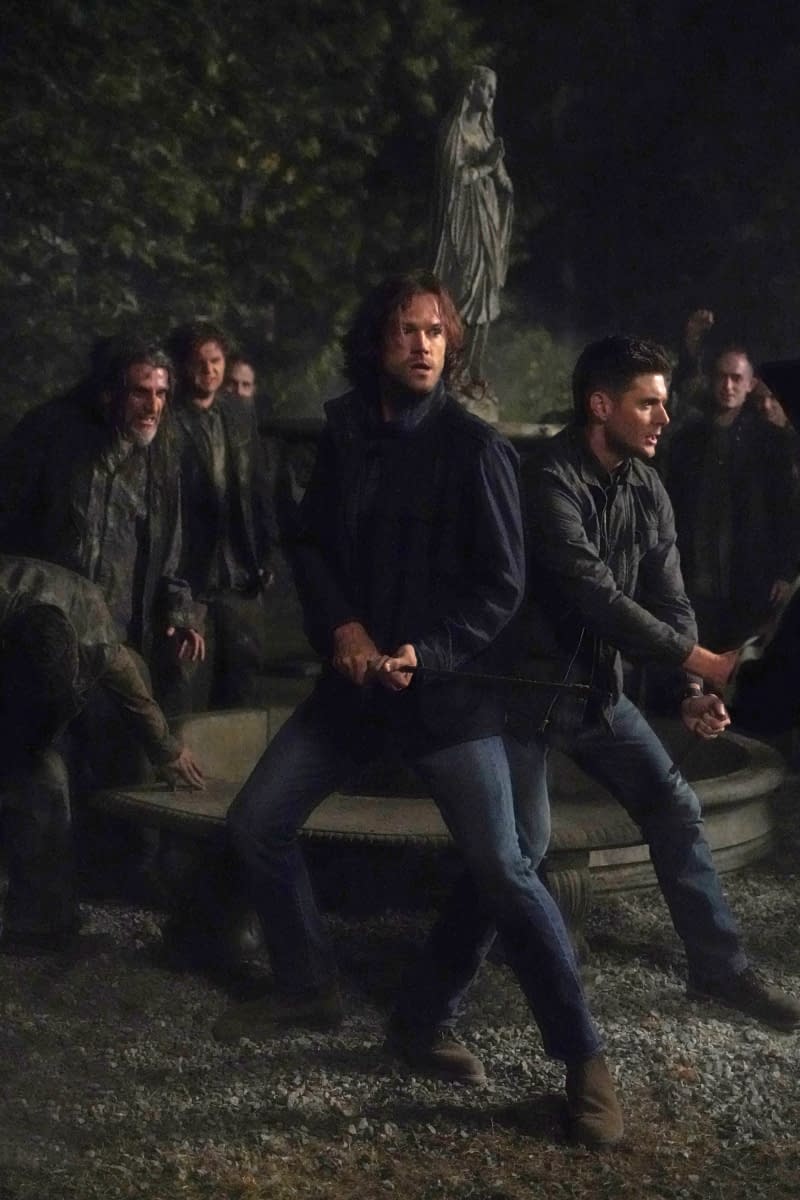 In one cruel snap, Chuck essentially undid fifteen years of hard work. What is the point of "saving people and hunting things" if those monsters resurrect and wreak havoc again? Sam and Dean will literally tackle old demons in the Season 15 premiere and they are happy about it.
"I don't think they're feeling great," Dabb says of Sam and Dean. "It doesn't invalidate what they've done. They still saved a lot of people and that stands, but at the same time, a lot of the ghosts they've taken care of who were sent down to hell are back and we'll see that in the first episode with the return of some old faces."
However, we've been assured that a little good shall return with the bad. The SPN Family is thrilled to see sorely missed "familiar faces" back on this beloved series.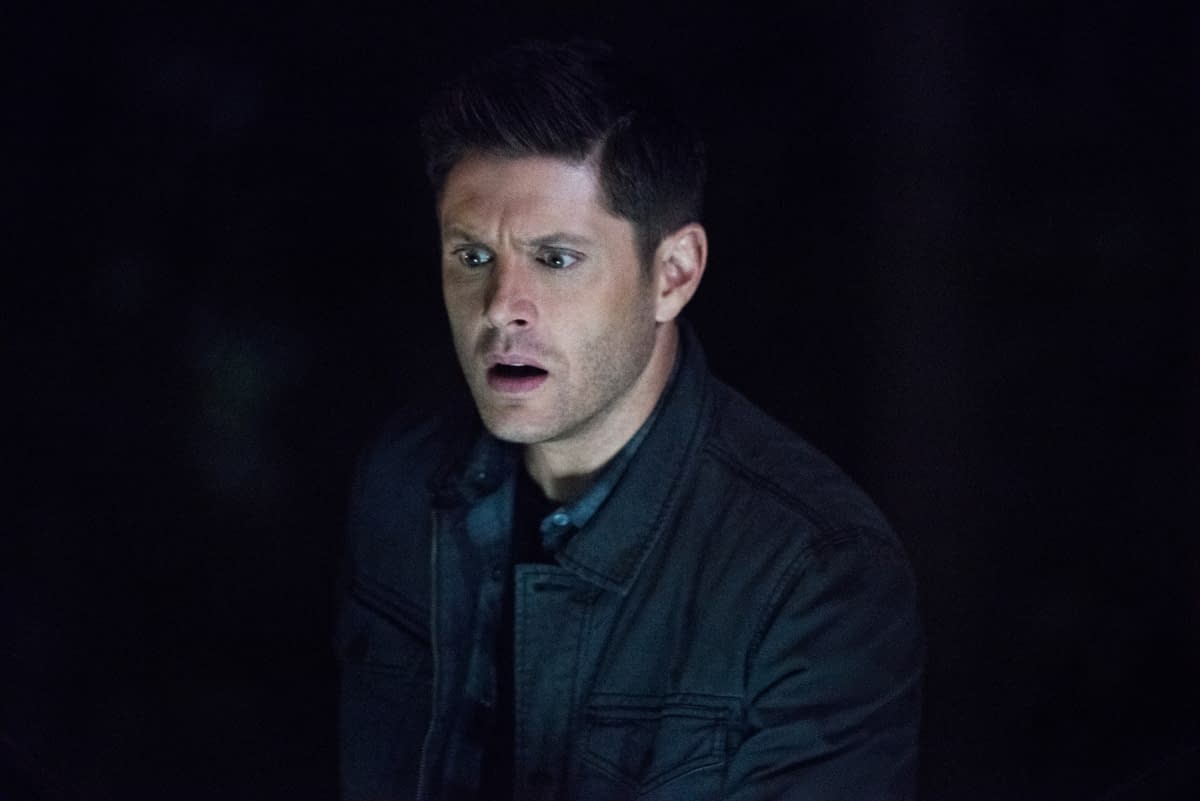 Many of the Winchesters' loved ones served as collateral damage over the years and it is about damn time we see them again. Although we aren't going to like the manipulating way Chuck brings them back.
"Because it's our last season, we are not afraid to bring back people who we love or who the guys have some history with, because even if it's a character from season 3 or 4 or 7 or 8, the Sam and Dean they knew are not the same Sam and Dean as they're encountering right now. This Sam and Dean have been through a lot more. And God's playing with them a little bit, he's toying with them. He's pulling these old familiar faces out in some ways to see what they do. And it's fun for him."
Chuck has pulled Jack (Alexander Calvert) into this mess as well. Although we are glad to see him awaken in the Empty, we can't help but wonder if Castiel's pact holds true – he gave his soul in exchange for Jack's life.
"Jack's being pulled into some larger plans," Dabb says. "Jack's always been a part of that — there have been cosmic forces fighting for his attention since he was in the womb — and that will continue. As much as this season is about Sam and Dean finding agency, it's also about Castiel finding agency, and it's about Jack finding agency. As always, death is never the end. It's just part of the journey and that's certainly true with Jack."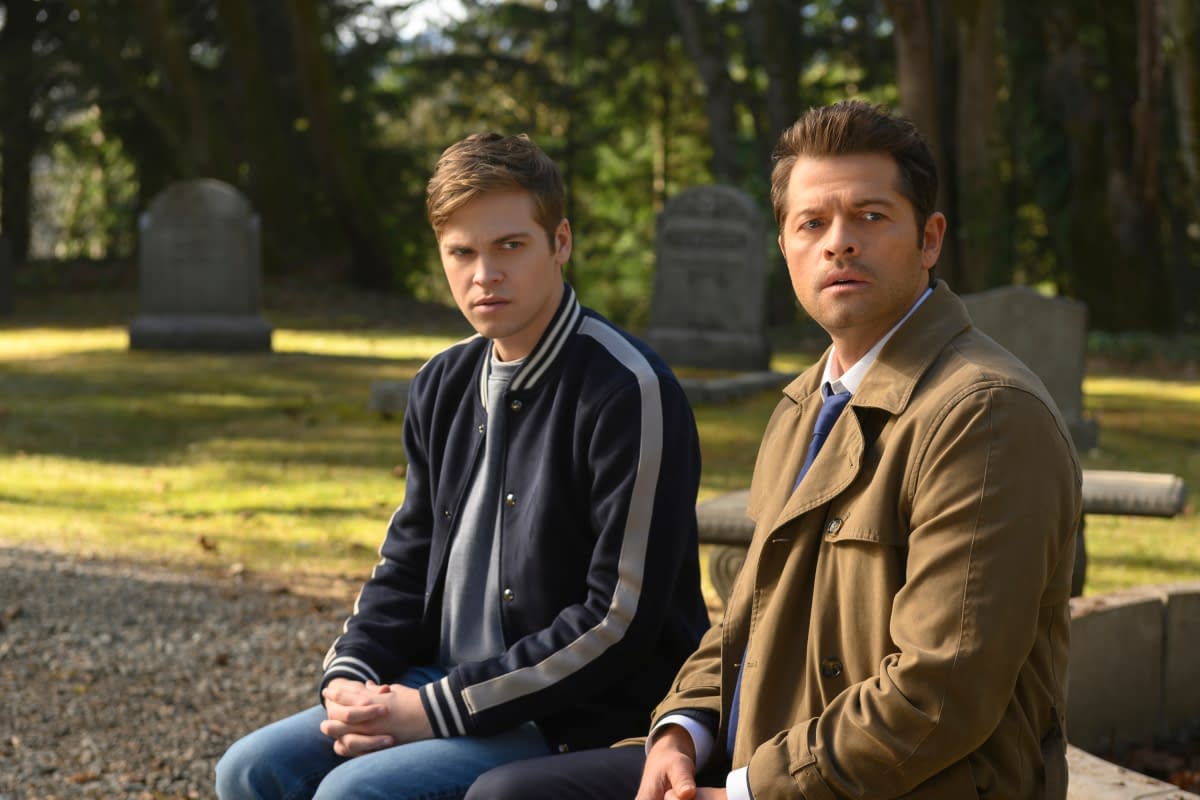 Dabb's interview gives fans a lot to freak out over. Team Free Will expands to include Jack, Rowena and Chuck knows who else. But given the divine plans in play here, it will be difficult to decipher Destiny from Free Will.
I'm also willing to bet The Empty becomes a key character as all powerful beings – including The Darkness (Emily Swallow) – rise up and face-off ' in the final season.
The Winchesters are going out with one helluva bang and they are taking all baddies down with them.
Supernatural returns Thursday, Oct. 10 at 8/7 C on The CW.