Heading into this week's episode of The CW's The Flash, one long-running storyline from this season seems to be coming to its breaking point. Barry (Grant Gustin) knows that Mirror Iris (Candice Patton) isn't his Iris, who's having her own issues over on the mirror world side with Eva (Efrat Dor). But with his mentor Joe (Jesse L. Martin) under official protection and his speed powers dying more and more with each use, will Barry have the strength and support he needs to get to the truth? With Eva looking to escalate her control over the other side of the mirror, will he even have the time to consider the answer? Here's your look at a set of preview images for "Liberation," followed by the episode overview and promo trailer: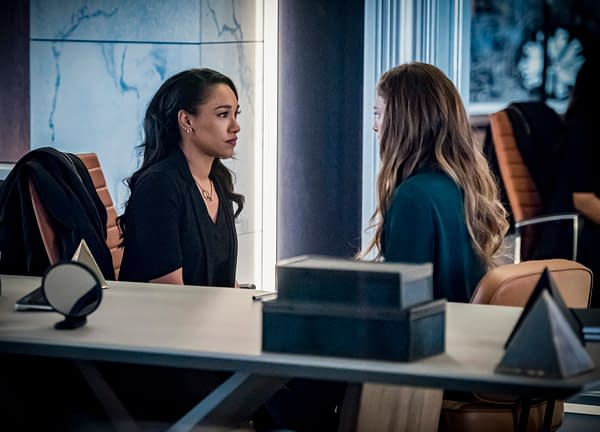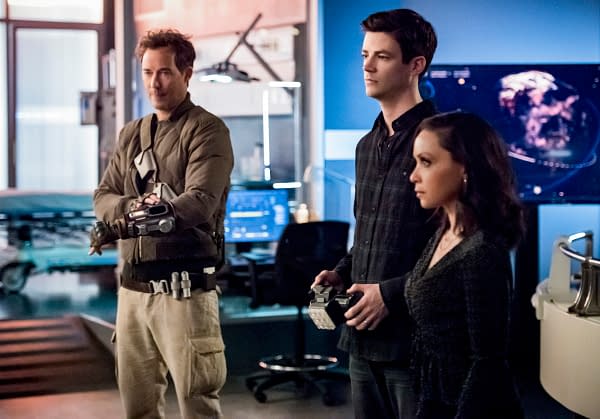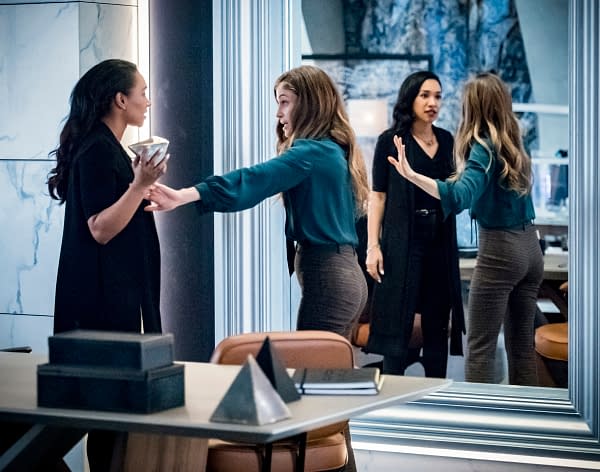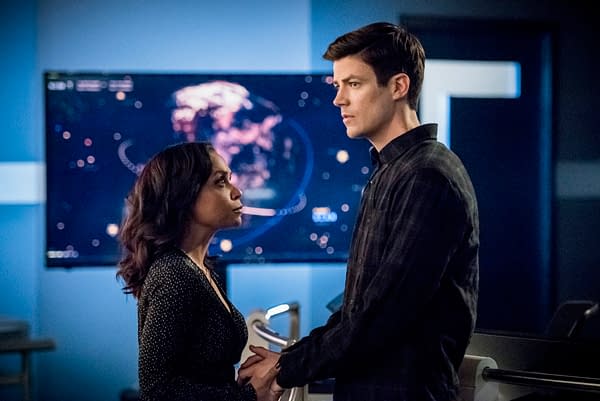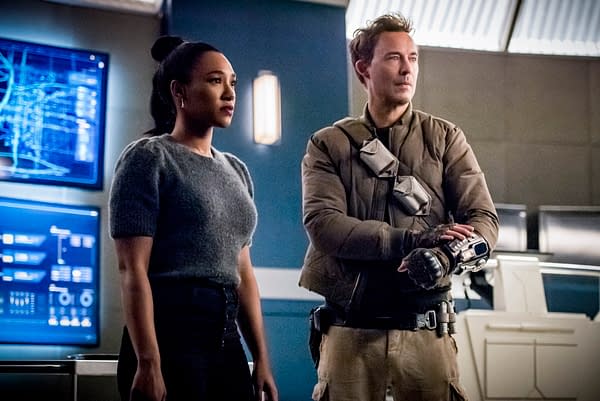 The Flash season 6, episode 17 "Liberation": HUGE CHANGES AHEAD FOR BARRY AND IRIS – After recent events, Barry (Grant Gustin) takes a closer look at his life with Iris (Candice Patton). Eva (guest star Efrat Dor) makes a bold move. Jeff Byrd directed the episode, written by Jonathan Butler and Gabriel Garza.
Starting with the seventh season of The Flash, Kayla Compton's (Making Moves, Mistresses) Allegra Garcia and Brandon McKnight's (The Shape of Water, Akilla's Escape) tech genius Chester P. Runk will be promoted to series regulars. An up-and-coming journalist, Allegra fell in with a bad crowd and was incarcerated at a young age. But since her release, she's refused to let her rocky start in life define her future. Now she helps Barry Allen as a new member of Team Flash, thanks to her metahuman ability to manipulate the electromagnetic spectrum. That is, when she's not helping Iris chase down headlines for CCC Media.
McKnight's Runk is a scientific wonder who works out of his grandmother's cluttered garage. Not only can he design and build almost any gadget, but he does so without the expensive backing and resources of S.T.A.R. Labs. Chester is a "DIY" kinda guy, forsaking high-tech labs for junkyard finds and other folks' discarded tech to create his own one-of-a-kind gadgets that bend the laws of physics – and beyond. Fun-loving and a great dancer, Chester is a down-to-earth guy who lights up any room he enters. Oh, and boy is he obsessed with aliens, science fiction movies, and other pop culture interests – and don't forget Jitters coffee.
Enjoyed this article? Share it!