"The Rookie" Season 2 Episode 5 "Tough Love" Preview: Is History Repeating Itself?
In Season 2 of ABC's The Rookie, main character John Nolan (Nathan Fillion) is dealing with a lot. His new training officer, Detective Nyla Harper (Mekia Cox), keeps putting him in dangerous situations. Jessica Russo (Sarah Shahi), his girlfriend and occasional coworker, wants her own custom closet in his house. And his long lost college love, Dr. Grace Sawyer (Ali Larter), is the head of the local emergency room. Unfortunately, Nolan's life is about to get even more complicated. On this week's episode of The Rookie, "Tough Love," Nolan has a future daughter-in-law to meet and a confidential informant to develop. It might be time for Nolan to slow down and take a breath, because things are going to get worse before they get better.
Caution, spoilers at play.
ABC's Official Episode Description:
As part of their second phase of training, the rookies are asked to develop their first confidential informants. Officer Nolan soon discovers that no two informants are the same and struggles with his newest task. Meanwhile, Officer Chen's mother complicates her home life when she comes to stay with her.
Nolan's college-aged son Henry Nolan (Zayne Emory) is back – and engaged! Henry, who is a freshman in college, is apparently following in his father's footsteps. Viewers will remember that Nolan dropped out of college in order to marry Henry's mother and raise their son. Now, Nolan's teen son has decided to marry young. And, understandably, Nolan is worried. Detective Armstrong (Harold Perrineau) tries to help, running an unauthorized background check on Henry's paramour, Abigail (Madeleine Coghlan). Is Nolan worried enough to break the rules to get more information? And why did Nolan go to Grace instead of Jessica for comfort?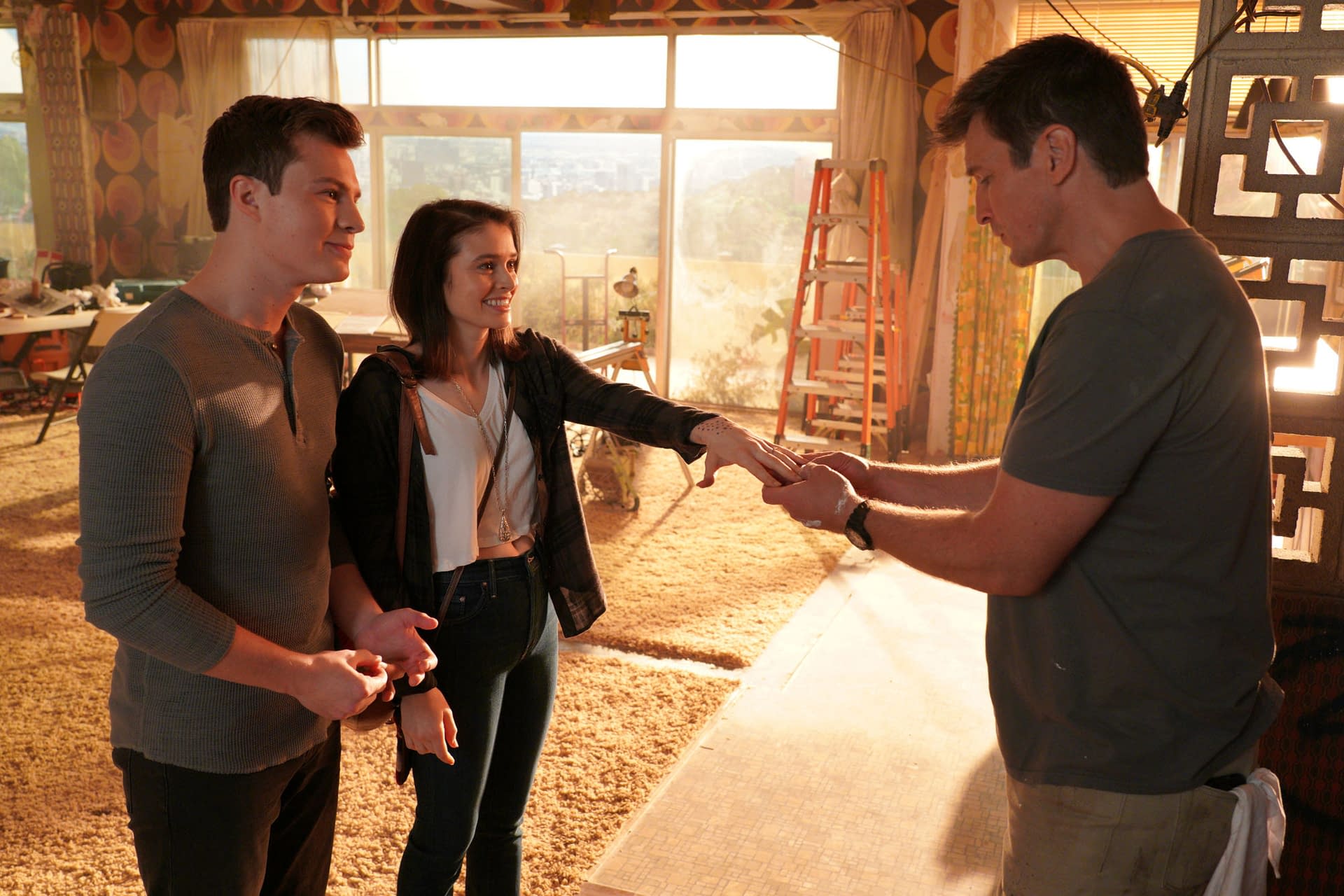 On top of Nolan's family drama, the preview shows him and Harper getting into another dangerous situation. Harper has a talent for getting herself, and her rookie, into tight spots where they are outnumbered, outgunned, and without back-up. Hopefully Nolan doesn't take a bullet this time.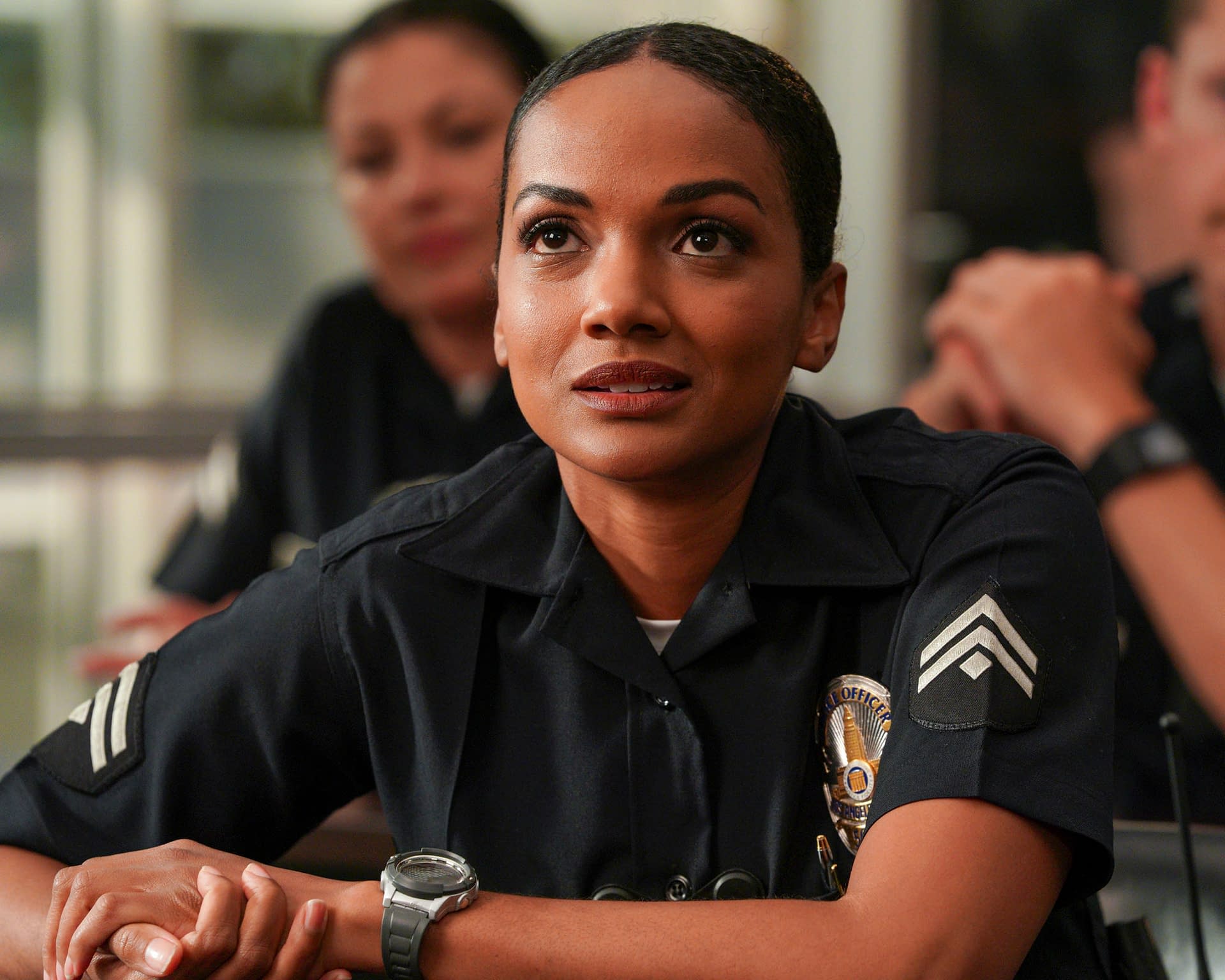 In addition to Nolan, fellow rookie Lucy Chen (Melissa O'Neil) has some family drama of her own in "Tough Love." Last season, Chen's father expressed his disapproval at his daughter's life choices. Chen's mom can't be that upset with Chen – she is willing to come stay with her daughter, after all. It will be interesting to see what Chen's mom makes of Jackson West (Titus Makin Jr.), Chen's new roommate. Aren't Chen's parents both psychiatrists? Maybe Mommy Chen can give West some free therapy.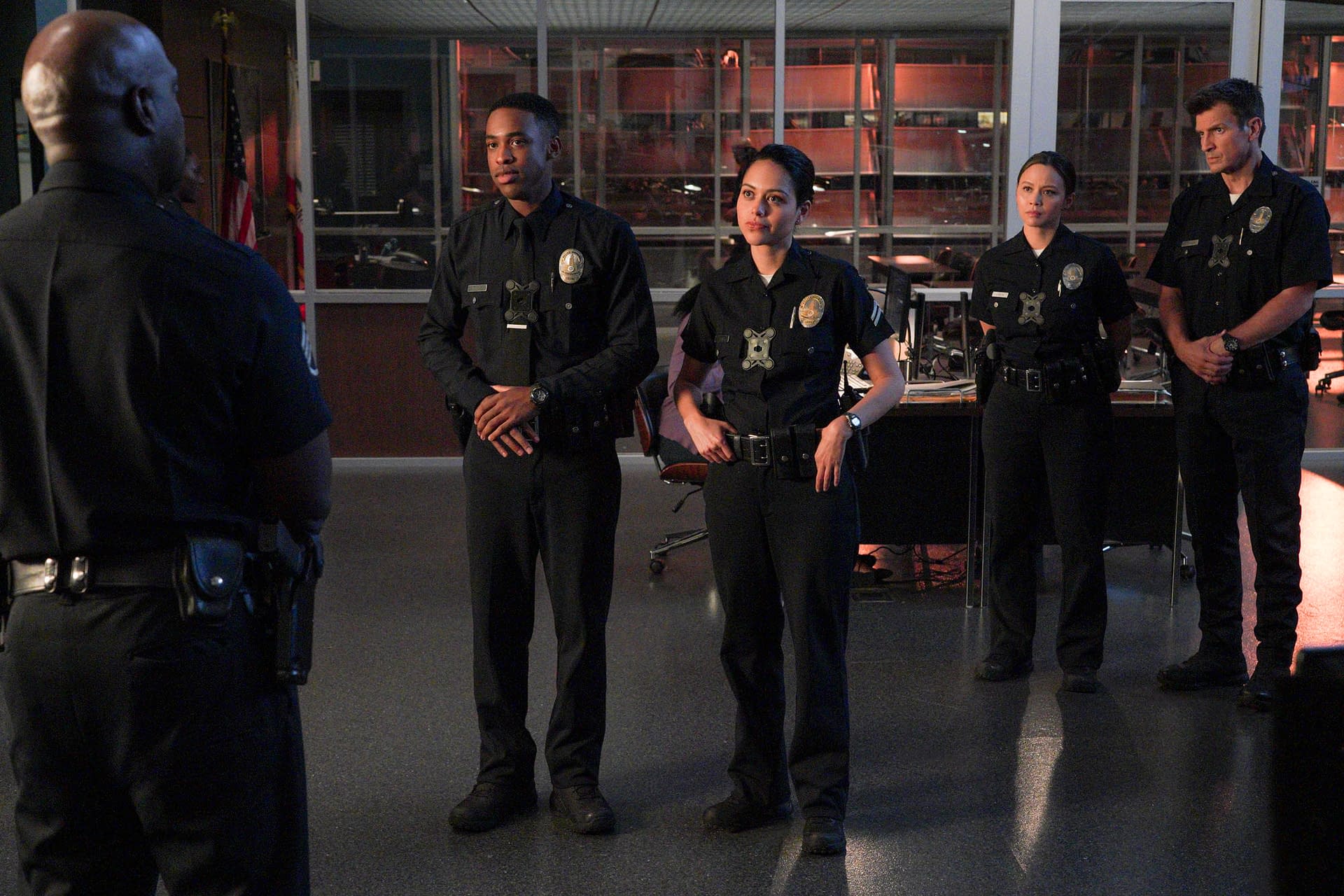 Nolan has a lot on his plate. He balances his work, his love life, rebuilding his house, and being a father. And, slowly, each part of his life is becoming more complicated. How long before something has to give? Which of Nolan's dominoes will be the first to fall?
Watch "Tough Love," an all new episode of The Rookie,, Sunday October 27 at 10PM on ABC.