Doctor Who: Topps Trading Card For The 13th Doctor Available – That Was Fast
Trading card manufacturers have wasted no time in issuing a Topps NOW card featuring the announcement of Jodie Whittaker as the 13th Doctor. The card is available only through 3 p.m. ET on Thursday, July 20th, and the print run will be limited to the number of orders.
And all it will cost you is $9.99. For a thin bit of card. With a picture you could probably print off yourself. Just saying. Oh, but it also has this on the back…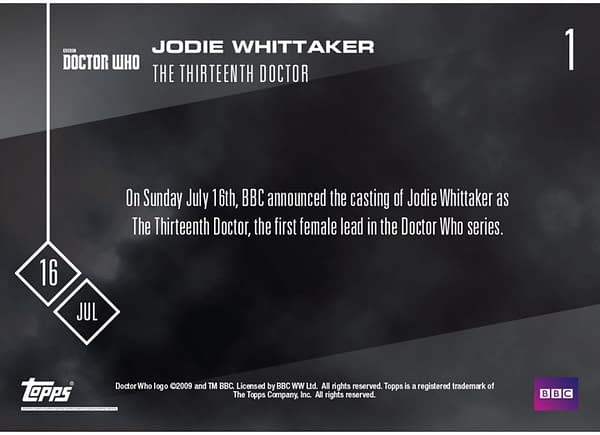 Collectors… go for it!