The Toys That Made Us will return to Netflix for the second half of their first season on May 25th. The first half premiered to wide acclaim in December, and featured the histories of Star Wars, G.I. Joe, Masters of the Universe, and Barbie toy lines. The episodes go over the development fo the lines and feature interviews with collectors and the people who made the toys themselves. This batch of episodes will have looks at Transformers, LEGO, Hello Kitty, and Star Trek.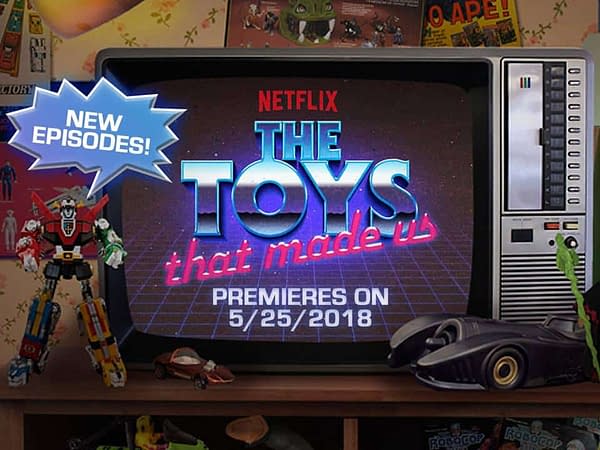 We have previously speculated and picked what episodes we would want to see in the future.We also know that the show will be back for a full second season, so we may in fact see some of those episodes come to fruition.
What toy lines do YOU wanna see them tackle on the show? Let us know in the comments below!
Enjoyed this article? Share it!