Zack Snyder Teases Something Comes #FullCircle in April: Our Thoughts
Zack Snyder posted a teaser from "Lord Darkseid" about April 28-30 being important dates when something comes #fullcircle. Some thoughts...
---
Say what you want about Zack Snyder, but he definitely knows how to get people to pay attention. For example, the teaser he dropped on social media this morning now has everyone speculating. We get "INCOMING TRANSMISSION" along with static sound before hearing a voice and seeing the text of a message from "Lord Darkseid" telling us that April 28-30 were dates that we would want to keep saved. But for what? I mean, it could be for any of the projects he has in play. But let's be honest… is there any way he's not dropping a ten-ton tease that it has something to do with his DCU "Snyderverse"? Especially with the hashtag "#fullcircle"? Now, whatever it is needing three days for is especially curious. A "SnyderCon"? Well… there's that. Because beyond that, it just forces me to make jokes. Like, maybe that's the time frame when Snyderbros transcend their physical forms and truly become one with the Snyderverse? Maybe that's when Snyder will formally declare that the Snyderverse is officially seceding and becoming its own island nation? Maybe that's when there will be an epic "rock, paper, scissors" face-off between Snyder and DC Studios' James Gunn & Peter Safran for the very fate of the DCU itself? Maybe Snyder will get a chunk of "Elseworlds" in the new DCU (films & series) to play with? The serious and not-so-serious possibilities are endless – stay tuned!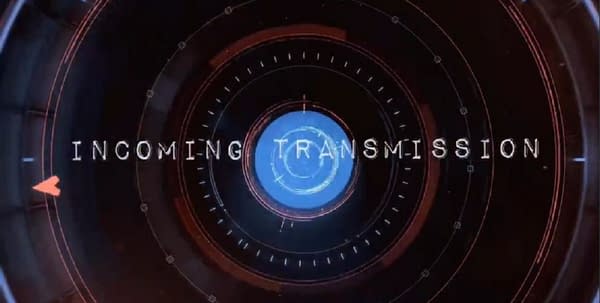 Here's a look at what Snyder had to share earlier today… let the speculation begin!
James Gunn, Zack Snyder & "The Wackiest Hashtag Ever"
Speaking of Gunn & Snyder… Gunn responded to the "wackiest hashtag ever" on two occasions with several key points that pretty much dissected the arguments behind the #sellthesnyderversetonetflix "movement" just to make sure everyone got the memo.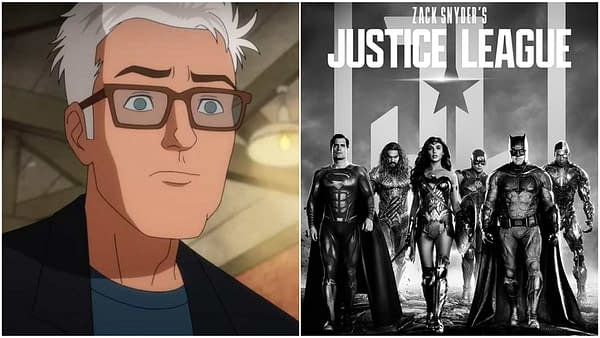 Hijacking what was an otherwise rather enjoyable "Caturday" Instagram post (with some dog guest stars this week), Gunn was asked if they're "sold Snyderverse to Netflix yet?" Well, it would appear the streamer's interest hasn't changed a month after someone last checked in, with Gunn responding, "Netflix hasn't asked for it."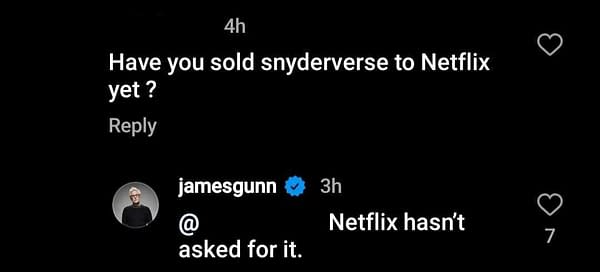 Here's a look back to the previous month, when Gunn responded to being tagged with the hashtag #sellthesnyderversetonetflix (it's exactly what you think it would be) by easily making the case for why it might just be the "wackiest hashtag ever."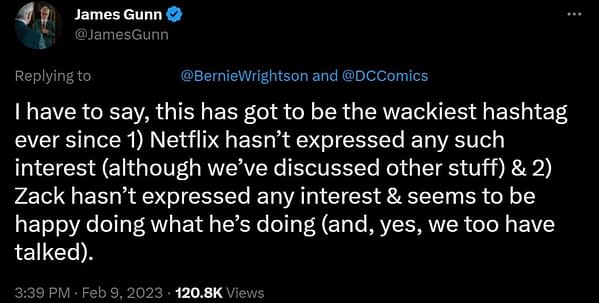 "I have to say, this has got to be the wackiest hashtag ever since 1) Netflix hasn't expressed any such interest (although we've discussed other stuff) & 2) Zack hasn't expressed any interest & seems to be happy doing what he's doing (and, yes, we too have talked)," Gunn wrote in the first of two tweets, once again countering conspiracies with cold, hard facts. In fact, the two have been in contact with one another – and guess what?!? They got along. "He contacted me to express his support about my choices. He's a great guy. Again, he seems really happy with the massive world-building he's doing now," Gunn added with a second tweet. Once again, using the truth as a stake to the heart of utter nonsense.