This week, we kick off our 2019 retrospective on evil children with 1956 film The Bad Seed, about Rhoda, a pig-tailed, murderous child psychopath.
We talk about the whirlwind success of The Bad Seed from its book publication in 1954, through a successful Broadway run to a classic movie two years later. The team touches on whether Rhoda would be a sociopath or a psychopath and the meaning of "adult fears." Also, this week we're joined by David Bowles of the University of Texas Rio Grande Valley. His latest book, They Call Me Güero, was just selected as a Walter Dean Myers Honor Book for Outstanding Children's Literature.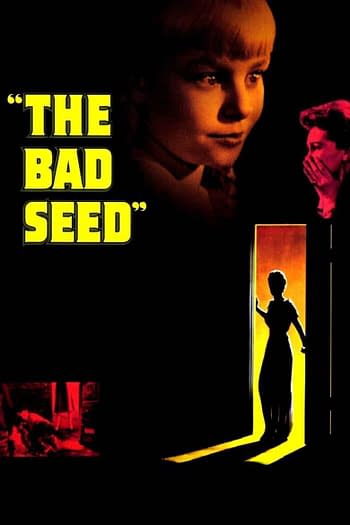 Listen here:
Listen on YouTube:
Check out the trailer:
Castle of Horror Podcast:
Join us over on Facebook to chime in.
The show is hosted here. Get our RSS Feed. Subscribe at iTunes. Listen on Stitcher. Or on YouTube. Twitter: castleofhorrorp.
The Team: Hosted by Jason Henderson, author of the upcoming Young Captain Nemo, creator of the HarperTeen novel series Alex Van Helsing; Featuring Drew Edwards, creator of Halloween Man; Tony Salvaggio, lead singer of the band Deserts of Mars, lead guitarist of the band Rise from Fire, and co-creator of Clockwerx from Humanoids; attorney Julia Guzman of Guzman Immigration of Denver; and Jamie Bahr, lead singer and upright bassist of the rock and roll band Danger*Cakes.
Enjoyed this article? Share it!