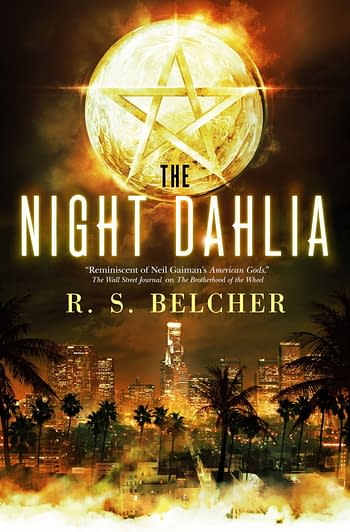 R.S. Belcher is known for the urban-legends-based horror novel The Brotherhood of the Wheel, which has been optioned for TV and compared by The Wall Street Journal to Neil Gaiman's American Gods. Belcher's new book is The Night Dahlia, new from Tor, a noir fantasy about Laytham Ballard, a modern mage hired to find the missing daughter of a faery mob boss. To find Caern Ankou, Ballard will have to confront old enemies, former friends and allies, and a grisly cold case that has haunted him for years. We chat far and wide about noir, writing, and daring prose.
Listen here:
Listen on YouTube:
Castle of Horror/Castle Talk Podcast Links:
Join us over on Facebook to chime in.
The show is hosted here. Get our RSS Feed. Subscribe at iTunes. Listen on Stitcher. Or on YouTube.
Twitter: castleofhorrorp.
The Team: Hosted by Jason Henderson, one of the writers for Bungie's Destiny 2 and creator of the HarperTeen novel series Alex Van Helsing. Featuring Drew Edwards, creator of Halloween Man, Tony Salvaggio, Tech Director at of Rooster Teeth Studios and Clockwerx from Humanoids, attorney Julia Guzman of Guzman Immigration of Denver, and Jamie Bahr, lead singer and upright bassist of the rock and roll band Danger*Cakes.
Enjoyed this article? Share it!