Alien is literally coming to life with a brand new life size collectible from Hollywood Collectibles Group. They have announced that the infamous Big Champ Alien which was the antagonist from the first film is next will a new replica. This iconic science fiction beast was fully recreated from actually molds form the costumes used in the Alien series. HCG wanted to bring fans something truly authentic and they nailed with all the nice detailing and life like recreation. The life size statue stands at roughly 8 feet fall and is displayed on an Alien themed base.
This is a collectible that will easily take your Alien collection to new levels. The high attention to detail and a near recreation form originally designed from the film make this a very special piece. This life size piece is not cheap either as it clocks in at $6999.99. There will be only 150 of these bad boys made and 25 of them will be specialty marked with individually number Alien themed plaque. Pre-orders are already live and you can find them located here.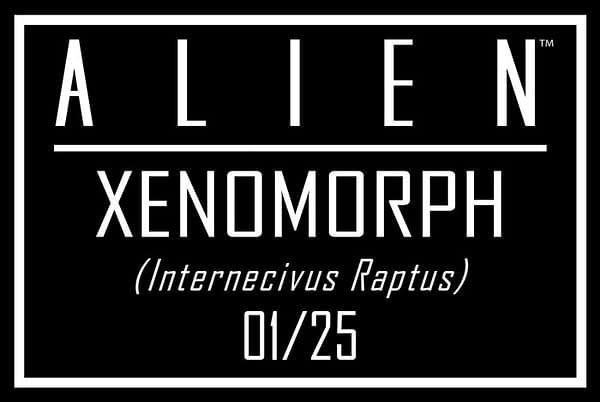 "Designed by H.R. Giger for the movie Alien, the "Big Chap" needs no introduction. His bio-mechanical Xenomorph became one of the most iconic movie creatures ever created. Constructed from fiberglass and mixed media, this spectacular statue stands almost 8 feet tall atop its Alien themed display base! Painstakingly recreated by an Aliens SFX professional with meticulous attention to detail, the Xeno's terrifying presence has been captured perfectly! To ensure authenticity, the major components of the body can trace their lineage back to the molds used to create the original movie costume."
"Each stunning Museum Quality statue is hand finished before being individually painted to the finest detail. It comes complete with an Alien themed display base. This HCG Exclusive Edition is Limited to just 25 pieces Worldwide, and includes an individually numbered 6" x 4" themed metal plaque. A regular edition is also available, click here for more details. This is the definitive centerpiece for any Aliens collection!"
Enjoyed this article? Share it!