Avengers: Endgame will stay with us forever. Two of the greatest heroes we have known won't be continuing their journey after the fallout. Bring joy once again to the final battle of Avengers: Endgame with two new Egg Action Attack figures by Beast Kingdom. Dude Thor and Captain America will be getting figures at long last, so move over Iron Man its time to share some of the spotlight. Both figures are loaded out with interchangeable pieces including battle damage and multiple accessories to give you that Avengers: Endgame feel. Both I are highly articulated with over 20 points of articulation in each. Both Thor and the Captain come with displays and are just begging to come home. These would be great Display pieces for any Avengers: Endgame or Marvel fan.
Both Avengers: Endgame egg action attack figures by Beast Kingdom are set for a 2nd quarter release of 2020. No prices have been listed just yet for either Thor or Captain.
"This is the fight of our lives."

In The Avengers Endgame, Thor may have put on some weight but he is still just as lethal by the climactic final battle as ever. At the start of the movie, we are introduced to a new Thor, unlike any seen in the previous movies, one who has let himself go and has succumbed to comfort food to feel better.
After the team's defeat by the hands Thanos in the previous installment, Thor has taken on the burden all on his own shoulders. Yet whilst at first he may seem to have let go of all hope, his friends and teammates soon lift his spirits, ready for one final showdown!
"I can do this all day!"The infamous words uttered by the most noble Avenger in the MCU showed us the sheer determination that would be displayed in Endgame's final battle! In the Avengers Endgame, we are introduced to a battle-worn Steve Rogers. With newfound purpose Captain America suites up one last time, having found out that he is also worthy of the Mjolnir, and thus taking the fight to Thanos!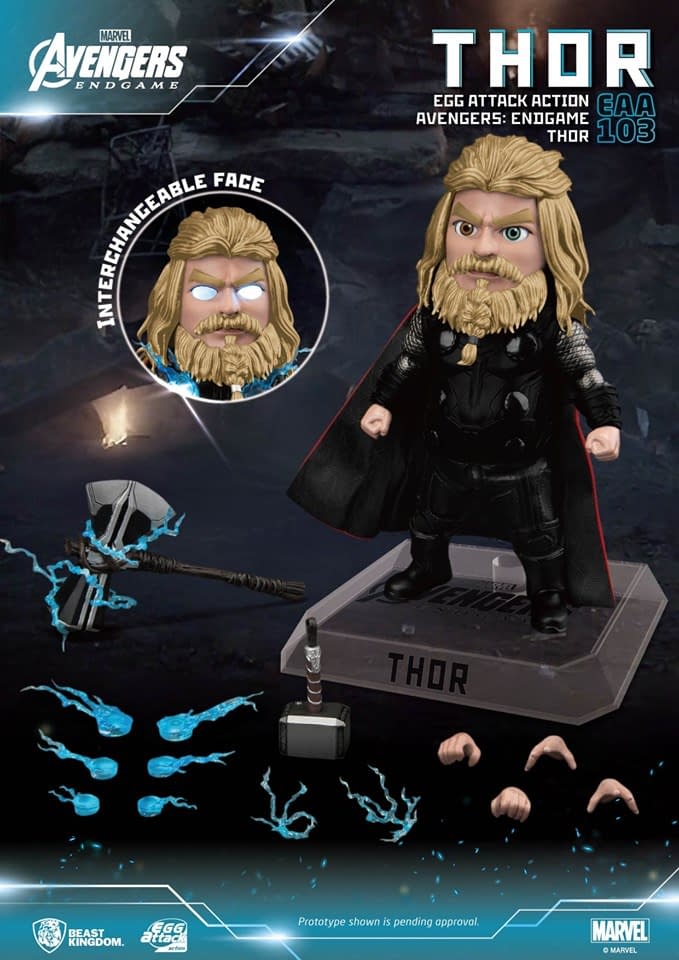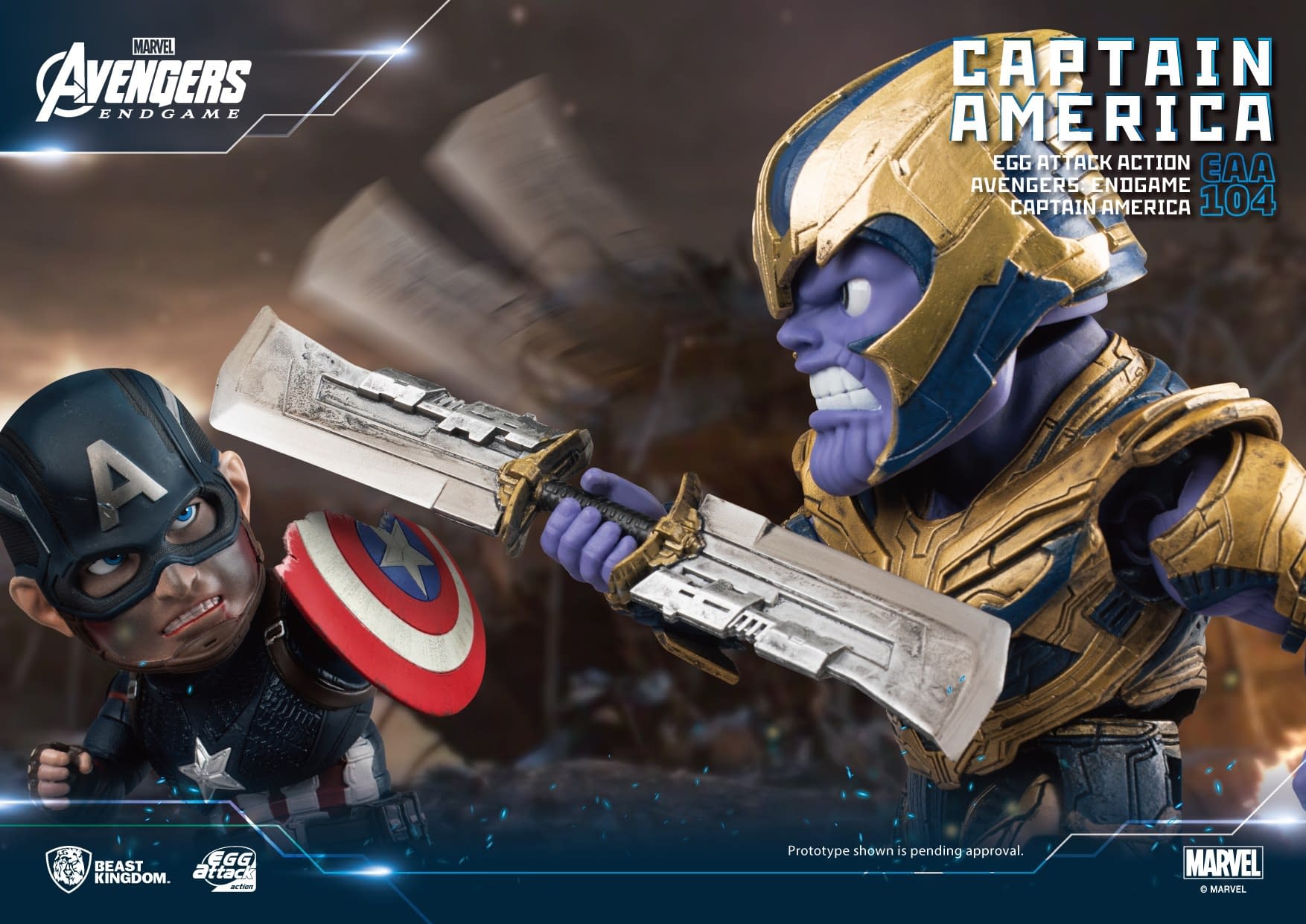 The global Beast Kingdom brand once again is ready to bring fans a great collectible experience with the release of 2 new productions of EAA – Endgame Thor and Endgame Captain America.
Thor with 20 points of articulation, this figure is adorned with the costume seen in the last battle to ever see all the original Avengers together. Whilst a little heavier around the edges, nothing stops this version of Thor summoning not only Mjolnir but Stormbreaker as well, and Not only have movable eyes, but also can replacement light-up eyes and special effects for both weapons and armor this figure will be the perfect addition to collectors looking for exciting ways to pose their figure!
Captain America with 26 points of articulation, the figure strikes an impressive image of heroism and honor. With two replacement face type, two head sculpts as well as most importantly, a light-up or spinning Mjolnir and two shields, the action is brought straight out of the movie and on to your desk! The additional lightning effects and movie-accurate costume design is sure to be a hit.
So make sure to bring home two of the most celebrated Avengers with the heart of gold today!