NECA Reveals Even More Back To The Future Figures Coming This Fall
Back to the Future and NECA are partnering for a massive new toy line. We already told you about the Ultimate Marty McFly from part 1, and NECA didn't stop there with the reveals today. The company has now also revealed an Ultimate Marty from Back to the Future 2, Ultimate Biff, and the first figures from the BTTF Animated Series line. Also shown in the early stages is a six-inch die-cast, DeLorean. Or "time machine" since that is what they have to call it. You can check out all of the reveals down below, along with some details provided by NECA in solicitations.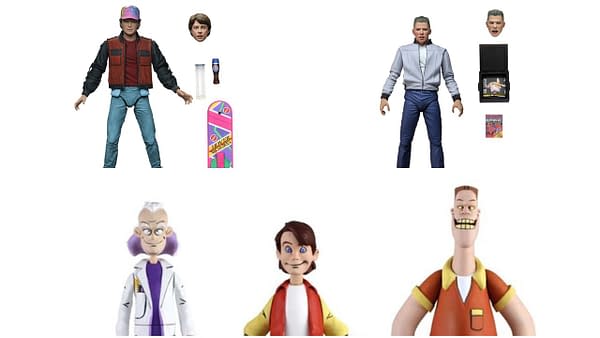 Back To The Future NECA Line
"Dressed in his Enchanment Under the Sea Dance outfit, Ultimate Biff features the licensed likeness of Tom Wilson and comes with interchangeable heads, hands, the Gray's Sports Almanac and Case from Part 2! Window box packaging. Release September 2020."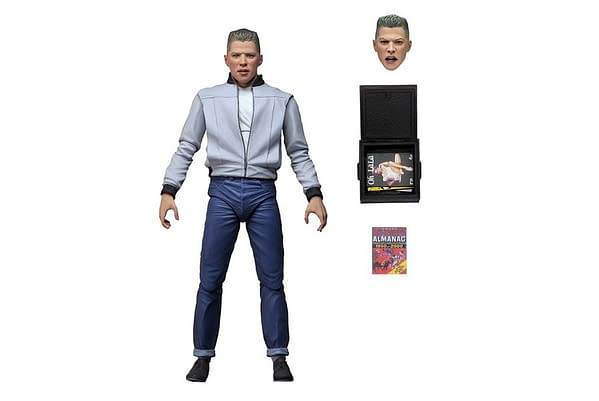 "Standing approximately 7″ tall, the Ultimate Marty McFly is wearing the auto-adjusting jacket and self-lacing sneakers, and includes multiple heads and hands, with future soda and hoverboard accessories! Window box packaging. Release September 2020."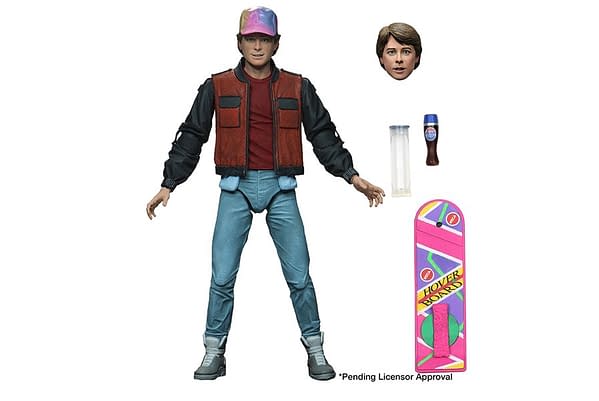 "Based on their appearances in Back to the Future: The Animated Series, Marty, Doc, and Biff are making their way to the Toony Classics line, a fun take on beloved characters from film and television! Each standing approximately 6″ tall, Marty includes a hoverboard and guitar with strap, Doc comes with goggles, a remote control and Einstein, and Biff with an alternate head! Figures come in blister card packaging. Release August 2020."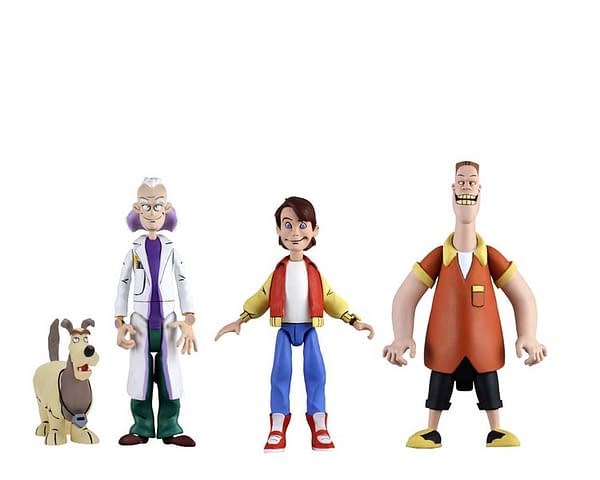 "Crafted from diecast metal and plastic, each piece is exceptionally detailed and carefully hand painted. The Time Machine measure over 6″ long and features rolling wheels. Release September 2020."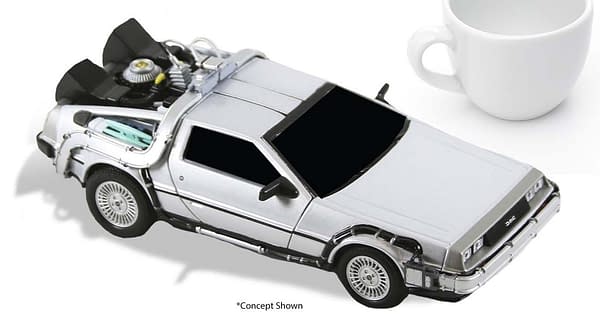 Everything here looks incredible. That NECA went out and got the likeness rights for the actors is going to make these figures that much more special. Think of the possibilities: Old Biff, multiple versions of Doc, George, Lorraine. This line has the chance to be really special, and one of the most sought-after on the market when the NECA Back to the Future line starts hitting stores in the fall.