Hot Toys is really showing their Batman love this week with a whole line of upcoming Cosbaby figures. We have already seen The Dark Knight, Batman Returns, Arkham Knight, and now Batman Forever is here. This wave isn't the biggest but it is packed with adorable detail and worthy of the Csbaby line. I am not sure if these will be considered 2-packs but they are shown together. Batman and Robin are here and sporting their Forever outfits with that metallic shine. It looks like the infamous bat-nipple costume aesthetic didn't make the cut which isn't that big of an issue. The Riddler and Two-Face are up next with new Cosbaby figures with there live action portrayals. I love this design of these figures and they aren't really given collectibles often. The paint of The Riddler and Two-face are bright and would be a nice stick out piece for any Batman Forever fan. Both sets are priced at $50 and are set to release May 2020 – August 2020. Pre-orders are live already and you can find them located here.
"I don't blend in at a family picnic."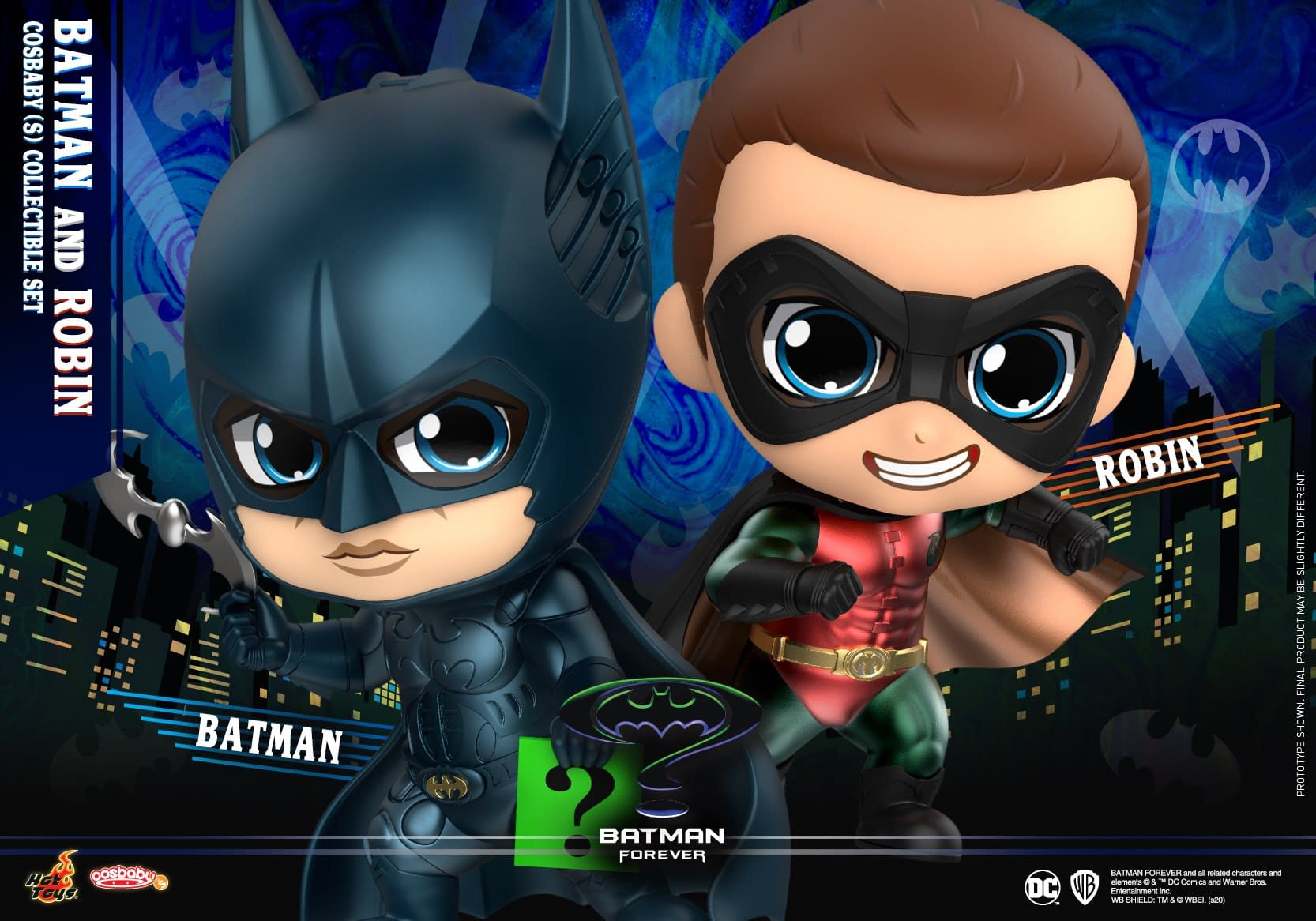 Batman Forever – Cosbaby
Batman and Robin are up against two of Gotham City's most colorful criminals, The Riddler and the diabolical Two-Face, who join forces to conquer Gotham's population with a brain-draining device. Inspired by the movie Batman Forever, our all-time favorite DC super heroes and villains are now turning into the popular Hot Toys Cosbaby! Features Batman and Robin; The Riddler and Two-Face Cosbaby (S) Collectible Set. Each Cosbaby stands approximately 9.5 – 11.5 cm tall with rotatable head and a themed figure base.
Batman is holding batarang the signature throwing weapon in a hand and the other with The Riddler's clue card while his ally Robin is geared up in the red battle suit with green accents and yellow cape that gives a vibrant look for fighting crime; Wears a green eye mask and attire with question mark logo printed all over, The Riddler wields a gold question mark cane is teasing the others whereas Two-Face who likes flipping a coin to determine the day, is well dressed in the iconic suit with one side being that of Harvey Dent and the other reveals his sinister side!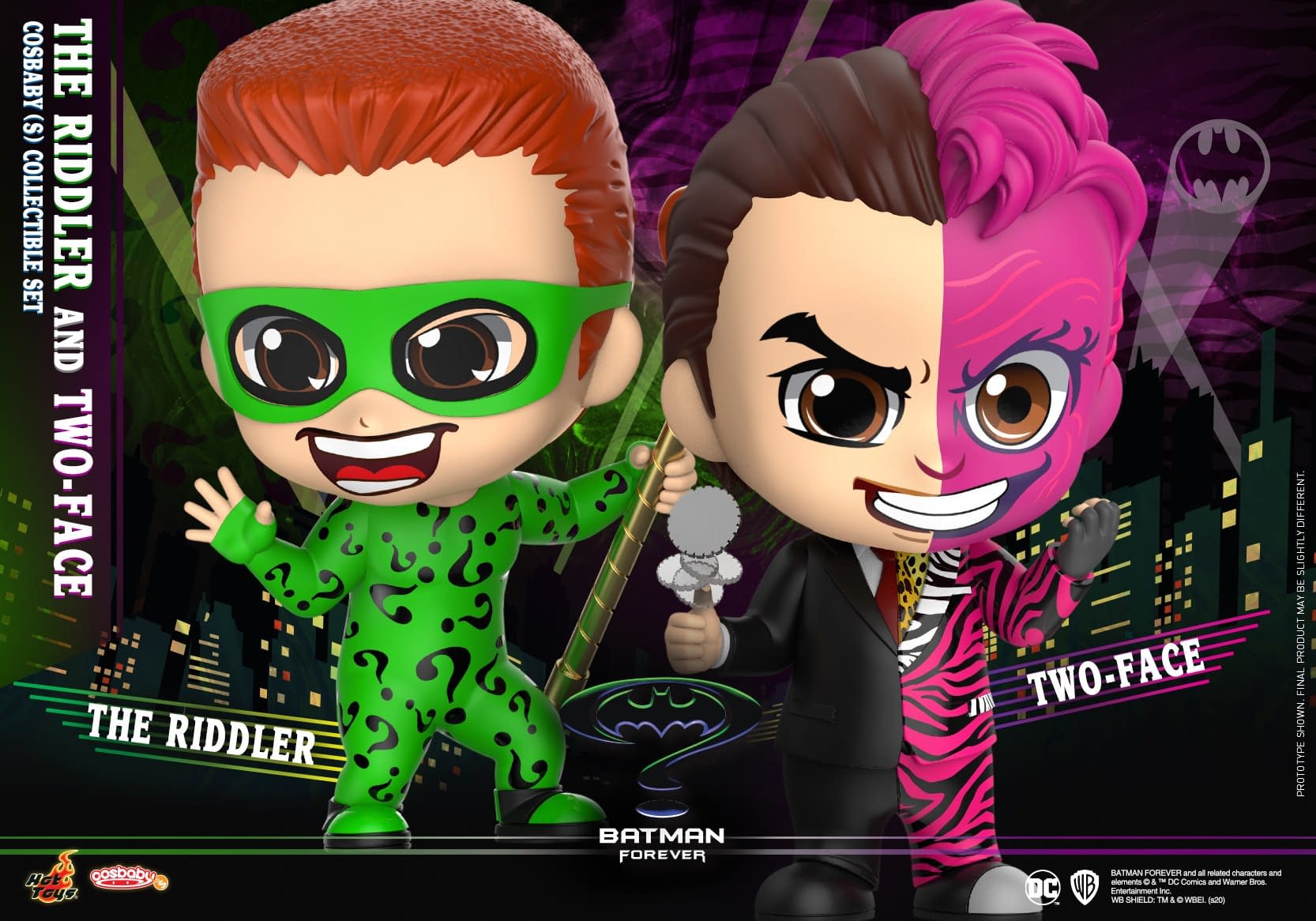 Pick up the super heroes to stop the creepy villains on the grim streets of Gotham!
Enjoyed this article? Share it!