Captain America is Worthy Once Again with New Iron Studios Statue
Iron Studios captures one of the most iconic scenes from the Marvel Studios The Infinity Saga in a new statue. Coming out of Avengers: Endgame, Captain America proves he is worthy with a brand new 1:4 scale statue. Coming in at 22" tall, Steve Rogers wields the power of Mjolnir and will come with two different shields to display his with showing off broken and unbroken versions of the shield. The entire statue is loaded with incredible detail, capturing this iconic Avengers costume and design straight from the Marvel Studios film. The limited-edition and hand-painted piece is a must-have statue for any Marvel or Cap fan. Priced at a mighty $1,020, the collectible will release between October – December 2022 and can be found located here. Payment plans are available, so take advantage of them and bring home part of The Infinity Saga.
"In the final fight to reverse the decimation of half of life in the universe caused by the fearsome Thanos, Steve Rogers wields Thor's mystic hammer Mjölnir, showing himself as worthy, along with his inseparable, yet damaged, shield. From his origins fighting in World War II, until his rebirth, when he was rescued by S.H.I.E.L.D. after being frozen for decades, and his union and leadership as head of the Avengers, to his rebellion against a system corrupted by the evil Hydra organization, his entire trajectory led him to this moment. Masterfully replicated and presented by Sideshow and Iron Studios in the Captain America – Infinity Saga – Legacy Replica 1:4 Scale Statue, which celebrates more than ten years of the Marvel Cinematic Universe."
"In the final battle, Thanos summons his entire army to destroy Earth. Captain America is warned by his friend and ally Falcon about the warp portals that have begun to appear. These portals resurface every superhero who vanished in the decimation, starting with Black Panther, then Dr. Strange, the Guardians of the Galaxy, Spider-Man, Masters of the Mystic Arts, Wakanda's Army, Captain Marvel, Pepper Potts in her armor called "Rescue" and even Howard the Duck. Along with the other surviving Avengers, beneath the ruins of the group's former HQ, with all heroes truly united, Captain America declares "Avengers assemble!"
---
---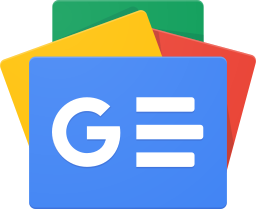 Stay up-to-date and support the site by following Bleeding Cool on Google News today!