Captain Marvel changed the game in Marvel Studios with their first female lead film. The movie, in my opinion, was not too shabby I do wish it was told in a different way to where we could have a bigger connection to the character. Being a fan of her from the comics it was a different take on the character. However, her recent appearance in Avengers: Endgame was something special and I loved everything about it. You can now own that character of Captain Marvel with her new appearance with the new S.H. Figuarts figure. Her head sculpt doesn't honestly capture the essence of Brie Larson but that is just fine because the costume makes up for it. The red and blue costume is super unique and I am glad that we are getting a figure of it outside of Funko. She will come with fist effects attachments as well as an energy effect that you can attach your body. There are some simple facts I can really change the whole dynamic of your character and I love it. The character looks quite articulated and definitely should be on by any fans of Captain Marvel. Of all the recently announced S.H. Figuarts figures coming from Avengers: Endgame this one takes the cake in my opinion and it should be a great figure for any Captain America or Marvel fans.
The Captain Marvel Avengers: Endgame S.H. Figuarts figure is priced at roughly $71. Captain Marvel is set to release in June 2020, pre-orders for her are you live and you could find them located here. She is listed as a Bandai Web Premium Exclusive so you will only be able to locate her here. Don't forget to check out the other S.H. Figuarts figures coming soon like Captain America, Iron Man, and Iron Spider.
"Hey, Peter Parker. You got something for me?"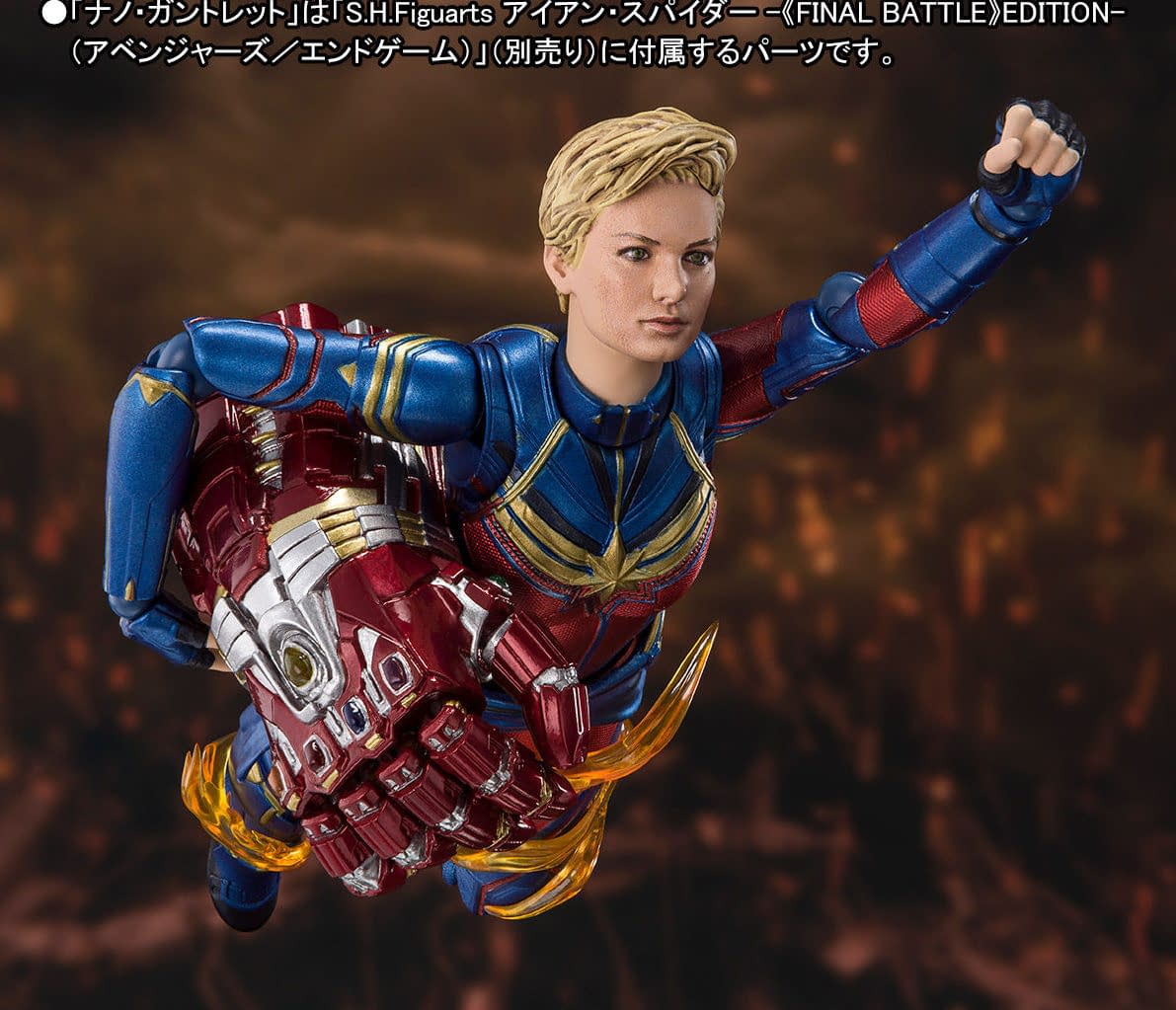 Captain Marvel – 7,700 Yen (about $71 USD)
The "Avengers: Endgame" version has changed its hairstyle and suit and has a new look.
Captain Marvel appears in S.H. Figuarts.
The scene where she appears on the battlefield, which is full of plasma energy, can be reproduced with clear effect parts.
Main product contents
2 types of wrist left and right for replacement
Plasma blast effect left and right
Energy / aura effect set
Main product materials: ABS, PVC
Product size: Height: approx. 150mm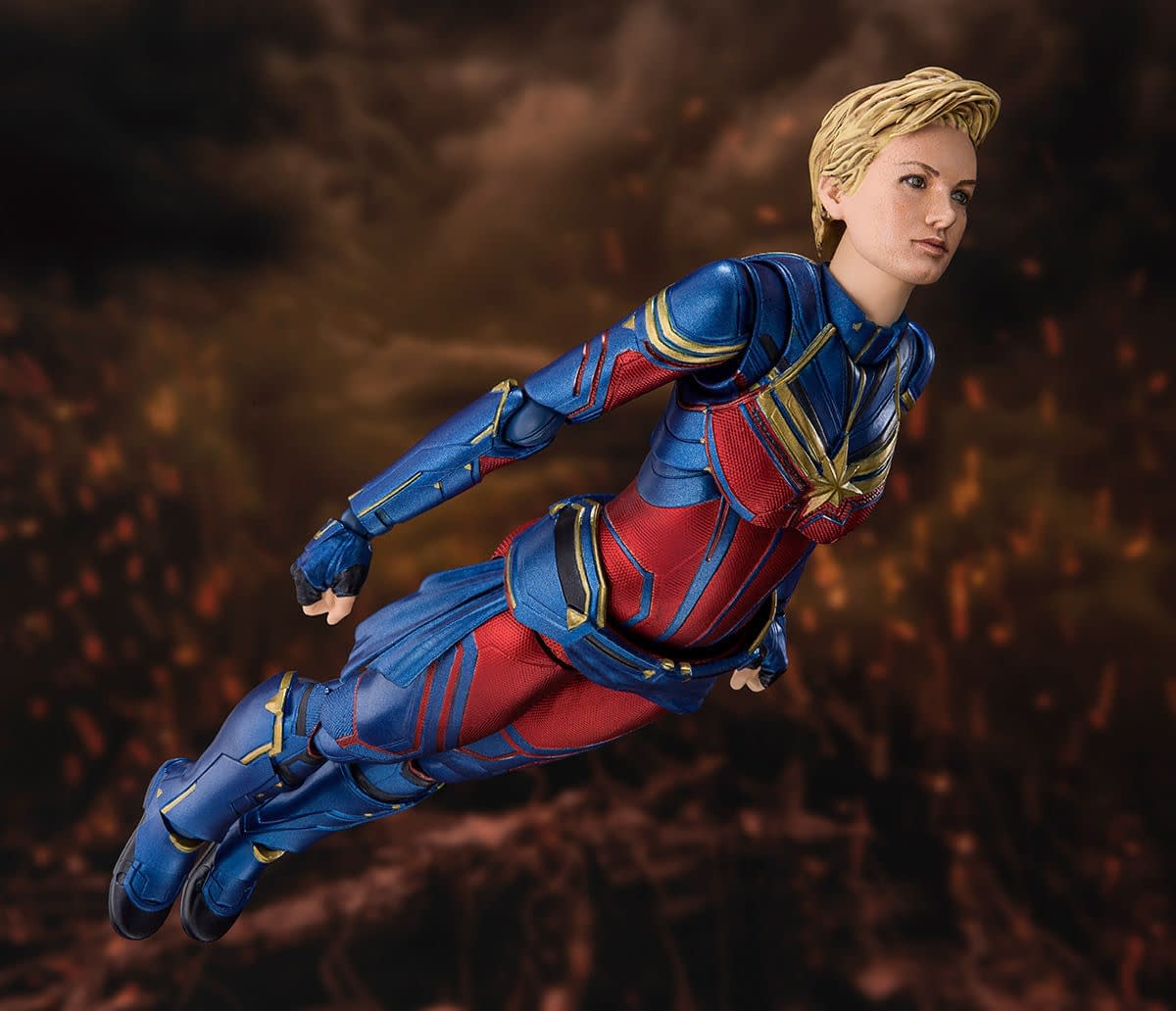 Enjoyed this article? Share it!