Carnage is not only back in the comics with his newest comic book story arc our Absolute Carnage but it looks like we will be getting a new upcoming Carnage figure from Medicom. Appearing in the MAFEX series Maximum Carnage will be ready to start some chaos and is looking for his next victim. The figure is 6 inches tall, is very detailed and is quite articulated. Carnage does come up with three different head swaps, one being normal, one being open mouth and the last one is Cletus Kassady. He comes loaded up with some pretty gruesome weapons, including some swords, hammer and other chaotic attachments. I am in love with this figure and I can't wait to see what he looks like in a package. We don't get a lot of Carnage collectibles so I'm always pleased for when we do. This might be a figure if you want to jump on it just because he supposed to be the next villain in the upcoming Venom 2 film. Besides that this figured be perfect for any Spider-Man fan or fans of Venom and Carnage.
The Marvel Comics Maximum Carnage MAFEX Figure from Medicom will be priced at $72. He is expected to make cause blood in the streets of June 2020. Pre-orders for him are already live and you can find them located here for the states or here for international. Don't forget to check out some of the other amazing MAFEX figures coming soon like the Hush Superman or Far from Home Spider-Man.
"Carnage-Man! Doing all the things a Carnage can! We are all born into this world through blood and pain. It takes a special person to rise above it."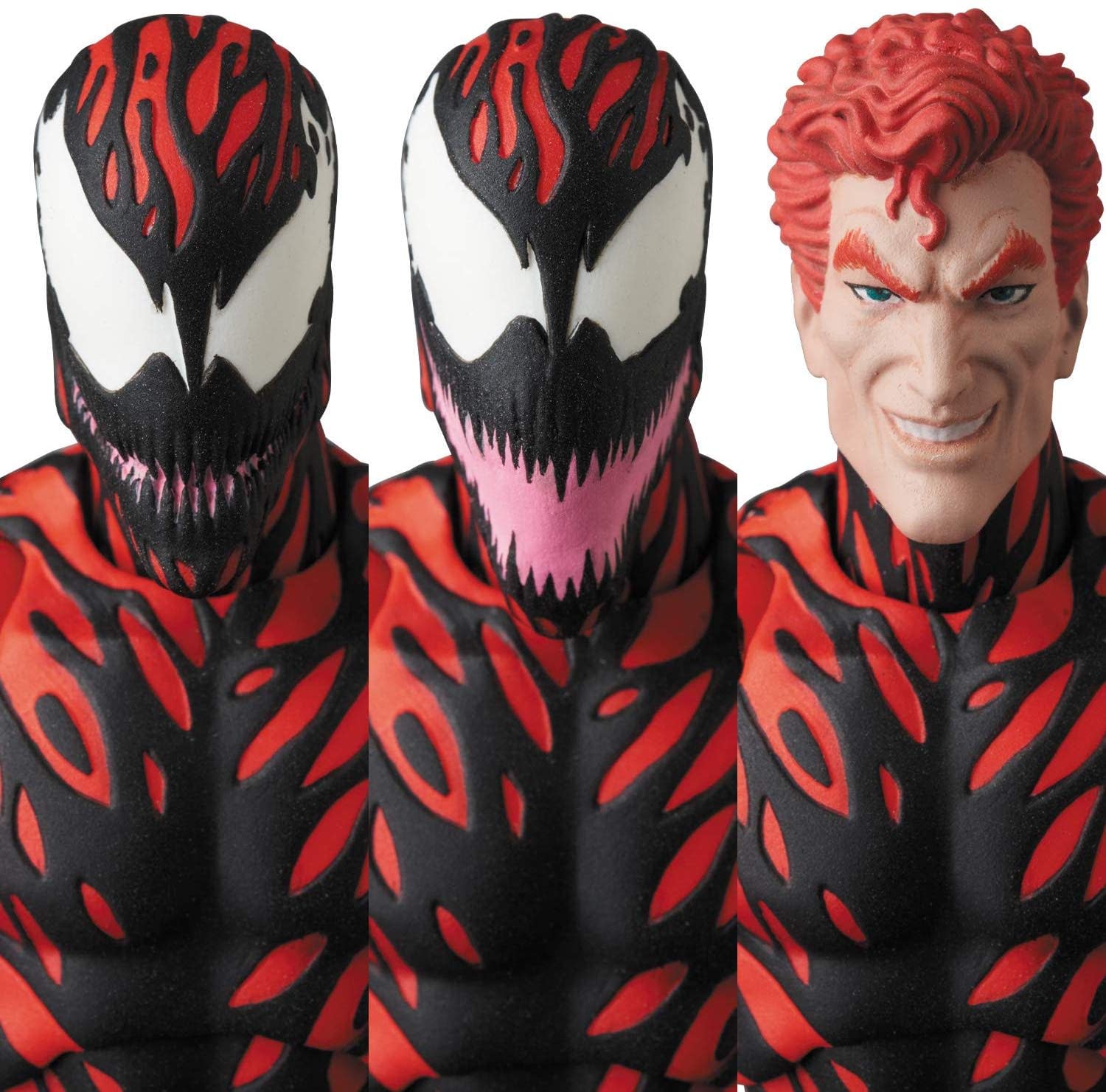 MAXMUM CARNAGE
Combines the best form and outstanding range of motion!
The strongest action figure ever!
Scheduled to be released in July 2020
MAFEX CARNAGE (COMIC Ver.)
Reference retail price ¥ 7,800 (excluding tax)
* Consumption tax will be charged separately.
Sculptor SH STUDIO · PERFECT-STUDIO
Overall height approximately 160mm
-Comic version of CANAGE first appeared in MAFEX!
Characteristic facial expressions and parts
Complete reproduction of COMIC image!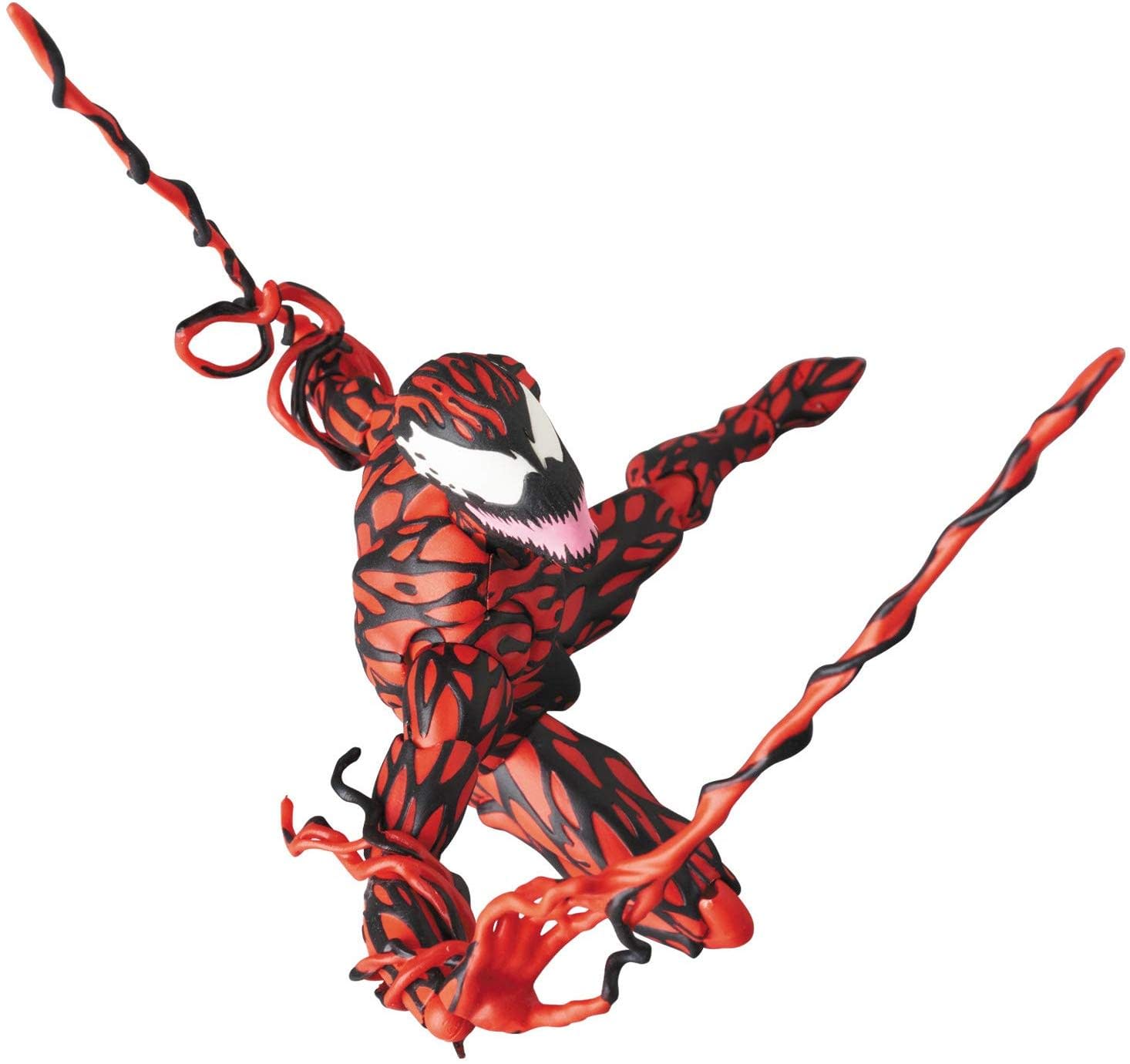 -With dedicated joint parts,
A unique posing is possible!
-With various wrist parts included
Various actions can be reproduced!
-Comes with a movable figure stand!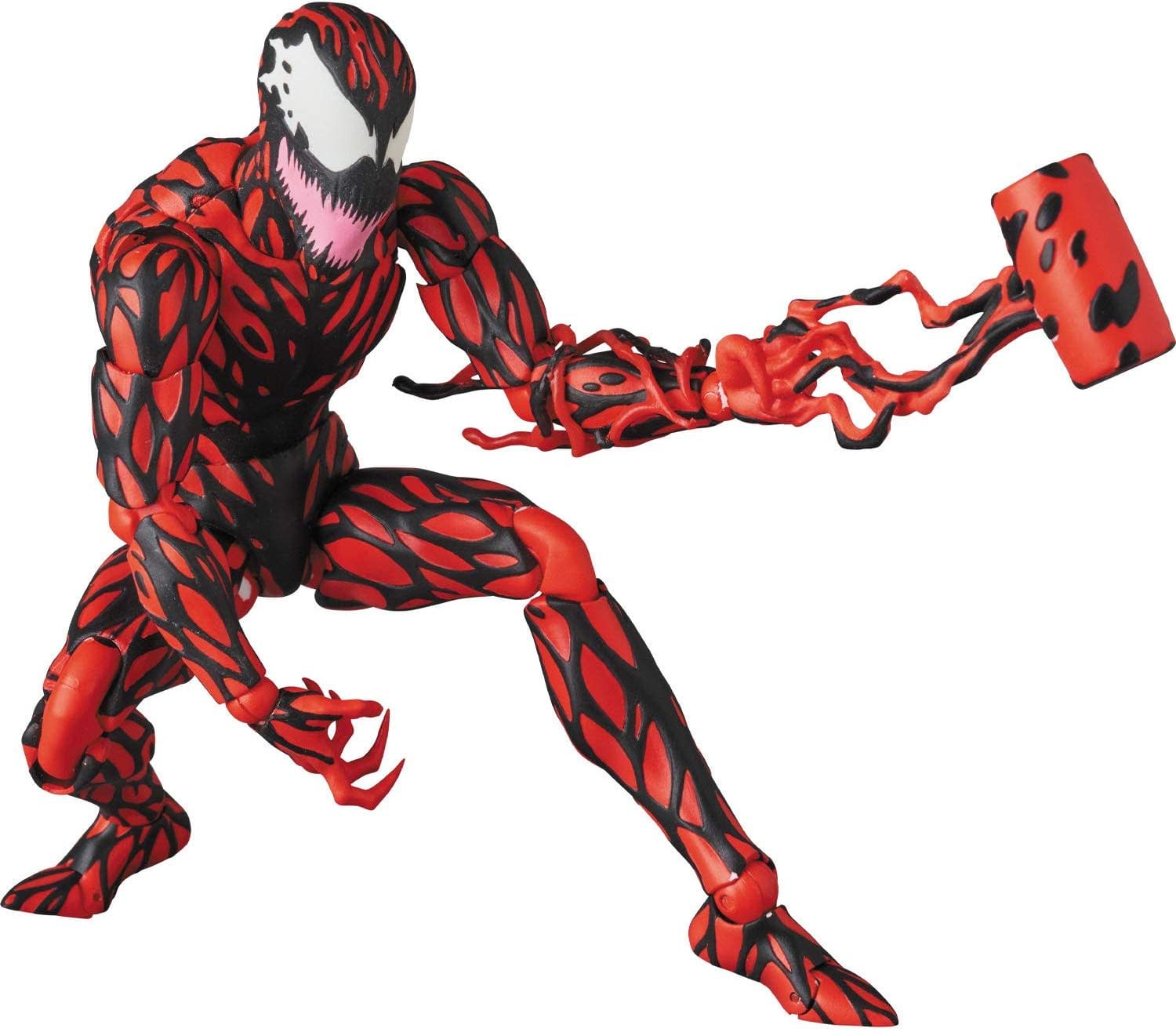 * We are shooting a sample under supervision.
Some of the products may be different.
(C) 2019 MARVEL
Enjoyed this article? Share it!