"Final Fantasy VII Remake" Figures By Square Enix Are Coming Soon 
Final Fantasy VII Remake is not here just yet. Fans of the series have been long waiting for this game a proper. After a couple of years of mentions and a lot of E3 demos, we will finally be able to be in our hands in 2020. It will be nice to revisit the classic story from our childhood with advanced graphics and a new voice cast is nostalgic on its own. Until then Square Enix has recently opened pre-orders or a set a five Trading Arts figures. The small little figures packed quite a punch as they are filled with accurate details of the characters. The five characters we will be getting are Cloud, Tifa, Aerith, Barrett, and Sephiroth. I'm sure we will see a lot more of these trading arts figures come out once Final Fantasy VII finally releases I'm sure we will see a lot more of these Trading Arts figures come out once Final Fantasy VII finally releases. Myself as well as I'm sure a lot of fans would like to have more final fantasy characters to add to their collections.
The Final Fantasy VII Remake trading arts figures set is priced at $45. There is a current discount out now letting you get the side of five for only $40.50. They are scheduled for release March 2020 and pre-orders are live and located here.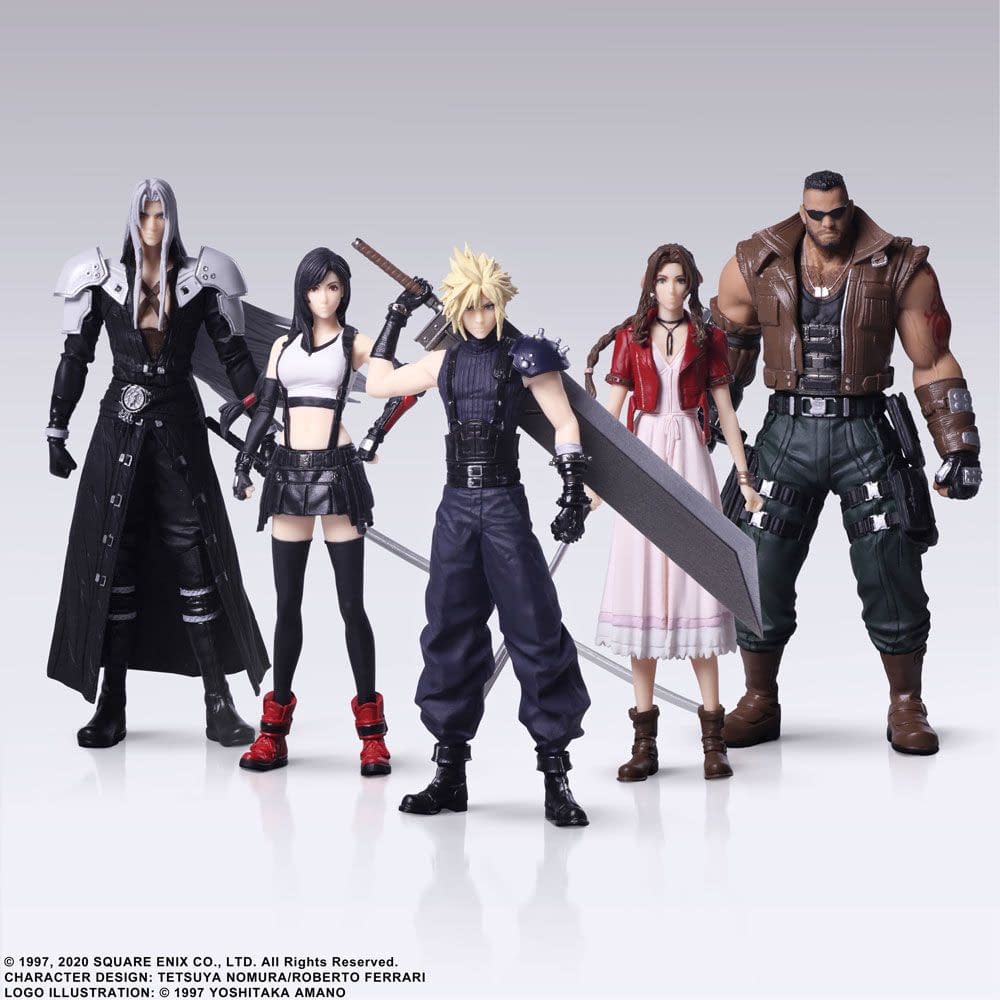 Final Fantasy VII Remake Trading Arts
Cloud and the cast from FINAL FANTASY VII REMAKE make their official debut as TRADING ARTS figurines!
Don't let the compact size of these fool you; these may fit in the palm of your hand, but they have been recreated as accurately to the game as possible – from the characters' facial expressions to their weapons and costumes.
Easy to collect and even easier to display, these unique figurines allow you to enjoy the larger-than-life presence of one of the most beloved cast of characters.
Cloud: W 2.17" x D 0.76" x H 6.42"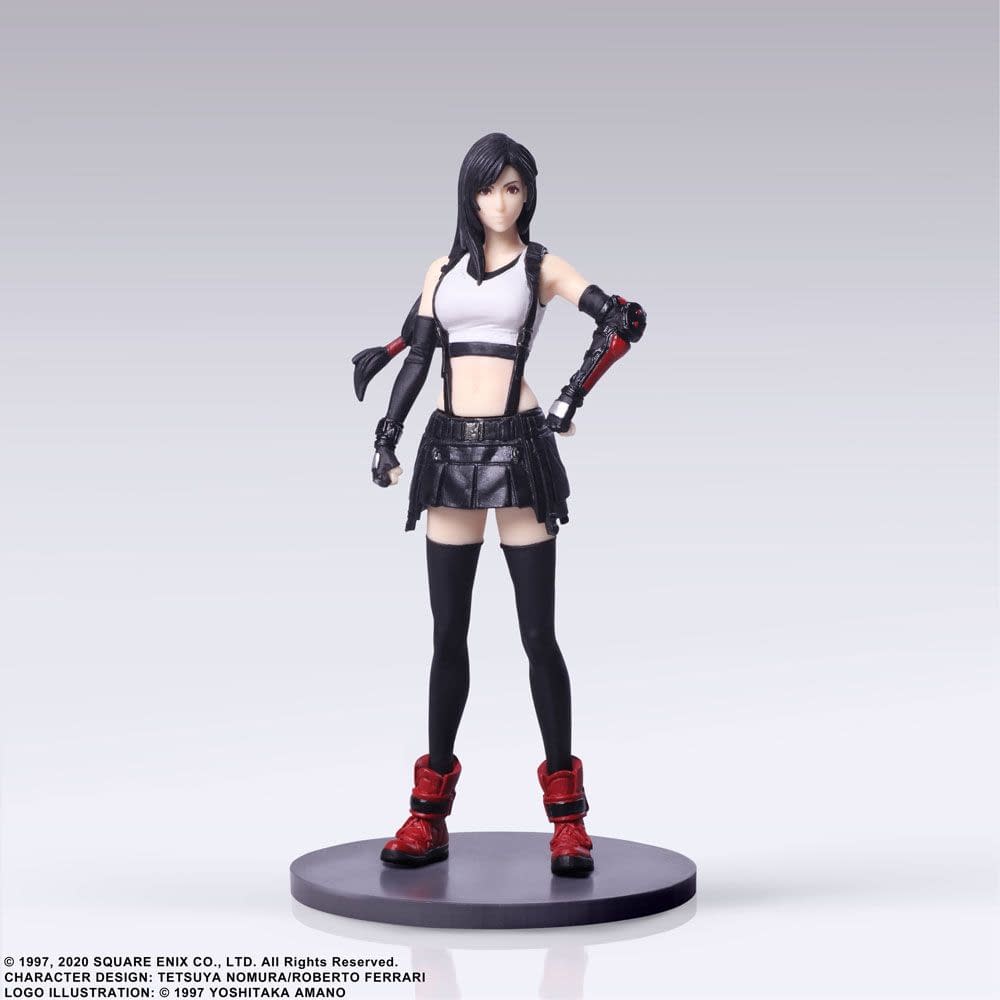 Tifa: W 0.81" x D 0.29" x H 6.73"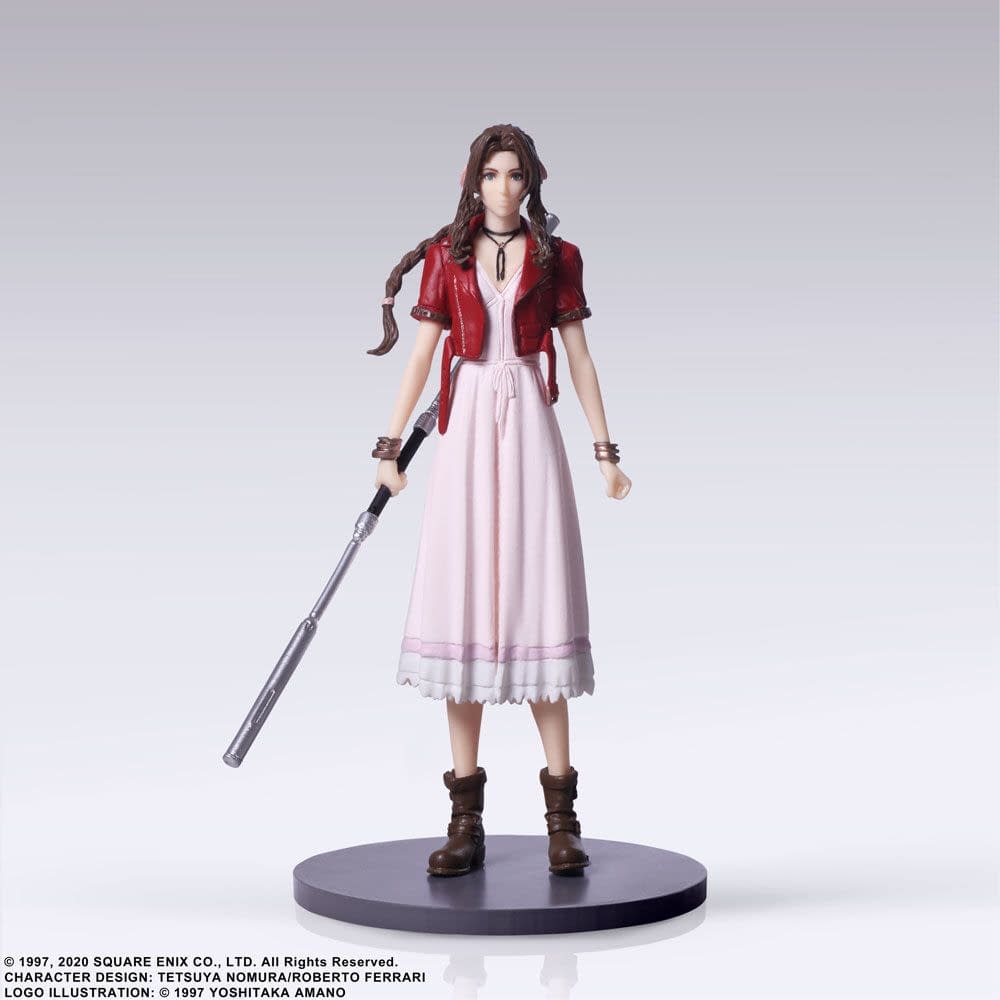 Aerith: W 1.38" x D 0.61" x H 6.69"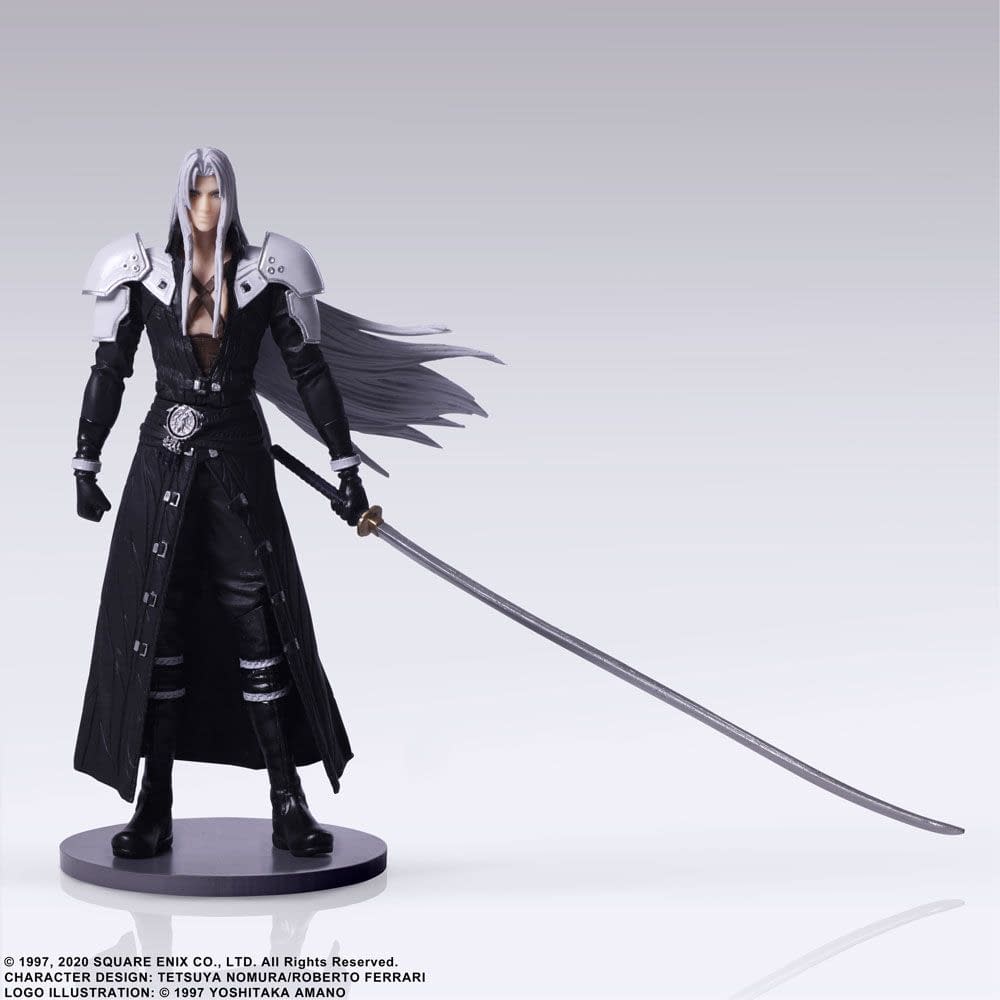 Sephiroth: W 0.94" x D 0.49" x H 7"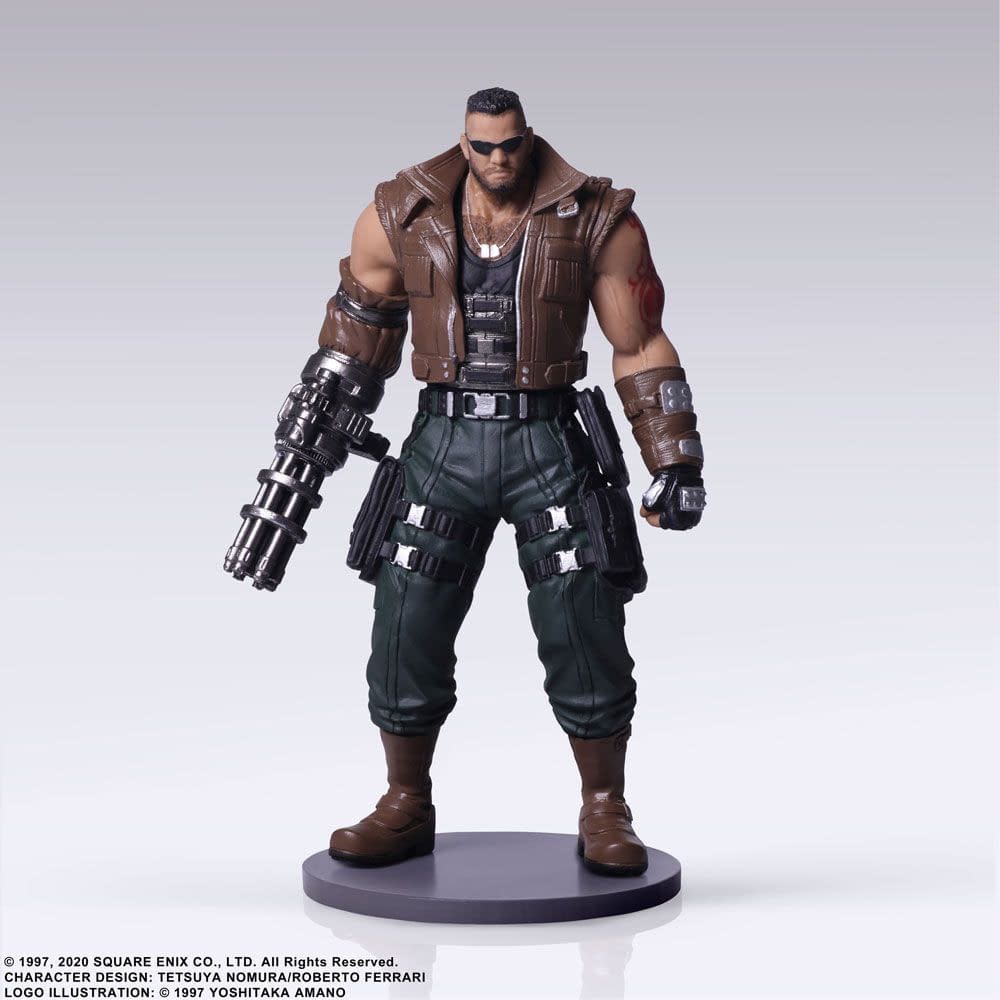 Barret: W 0.46" x D 0.39" x H 6.85"