Freddie Mercury Figures Gets Preorder and You Can't Stop Him Now
Freddie Mercury is back and finally available for preorder with his new upcoming a Live Aid S.H. Figuarts figure. We covered this figure previously as he was only a teaser image but finally, we got more images as well as specifications and pre-orders. If you forgot this figure is based on Freddie Mercury's iconic appearance at the Live Aid concert in 1985 and it was one of their greatest performances on stage. The figure itself deals with new digital printing technology throughout the figure to grasp the perfect portrayal of Freddie Mercury's face and even his iconic chest hair. It does look like he will be coming with three head portraits from allowed a vocal position, to a soulful mouth position and even a closed mouth position. Freddie Mercury will come with interchangeable hands as well as a microphone in half microphone stand. I would love it the way that they captured Freddie Mercury accurately with this figure and I think fans of Queen will enjoy this for their collection.
The S.H. Figuarts Freddie Mercury Live Aid Version 6 inch scale figure Will be priced at $61. Pre-orders went live this past Friday and you can find them located here. He is set to rock the nation in March 2020. Don't forget to check out all the other amazing S.H. Figuarts figures coming soon.
"Mama, oooooohhhhh"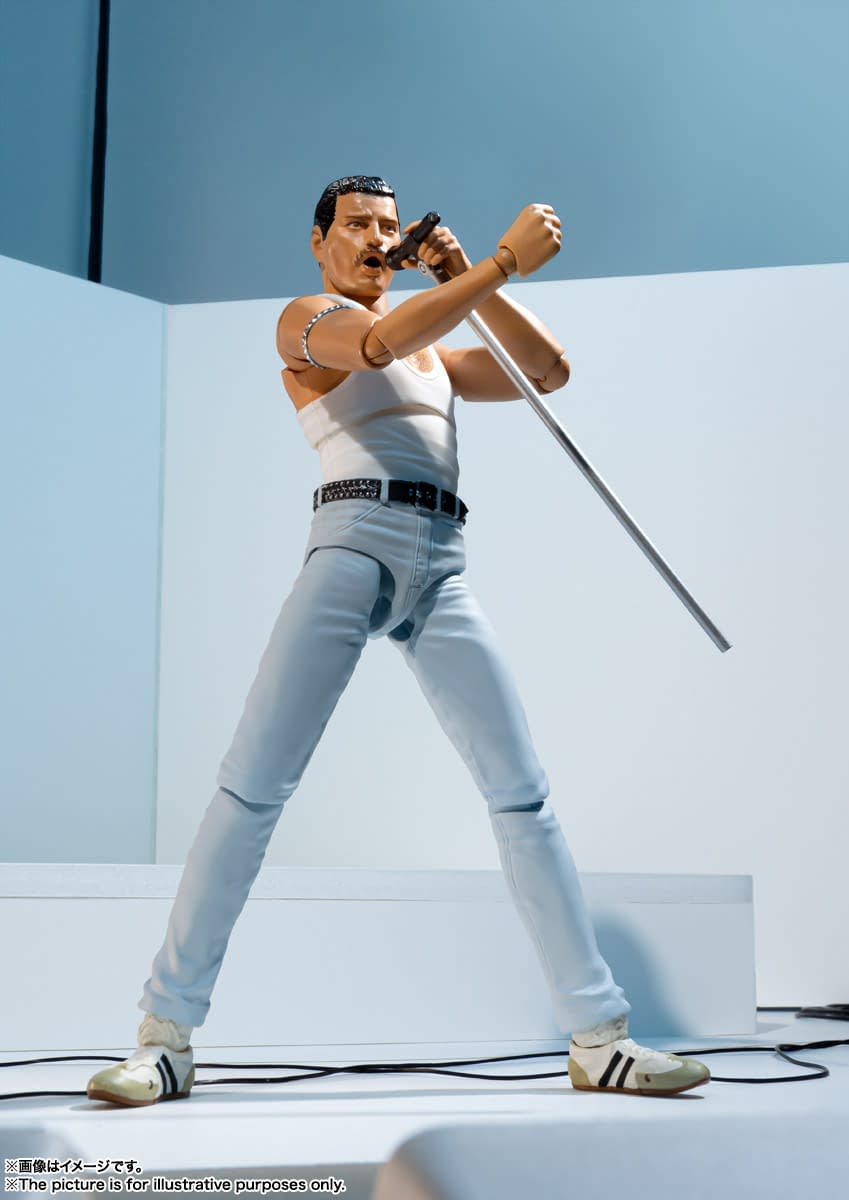 S.H.Figuarts Freddie Mercury returns as the long-awaited "Live Aid Ver." !
In 2018, Freddie Mercury once again gained worldwide attention with the movie "Bohemian Rhapsody", which created enthusiasm all over the world.
In 1985, revived here with the "Live Aid" version that engulfed the world in vortex and decorated the climax in the movie!
Reproduced with digital coloring from the head to the chest hair as well.
A half-type microphone stand is also included, creating a lively feeling.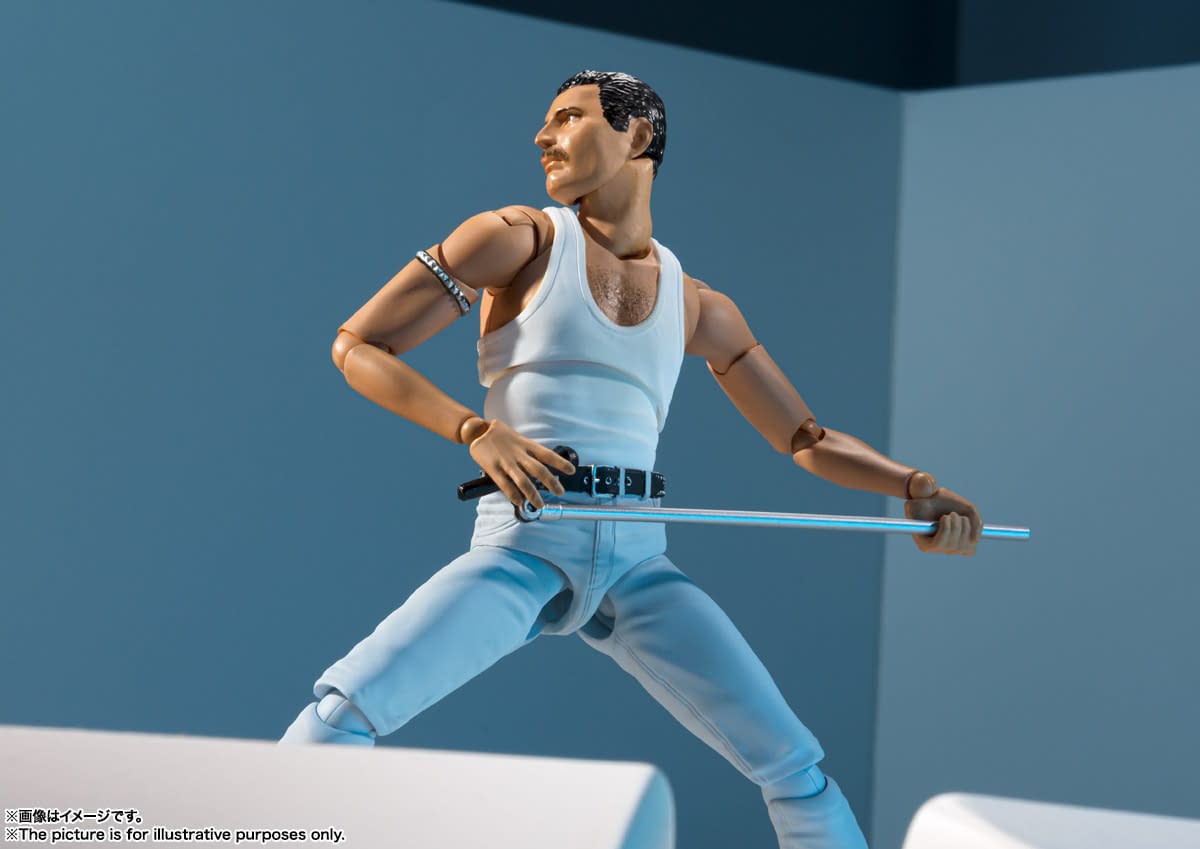 "Live Aid" held in 1985. Inspiring actors in your hands.
The characteristic performance on the stage can also be reproduced in the range of motion unique to S.H.Figuarts.
■ Product Specifications
Height: about 150mm
Material: ABS, made of PVC
■ Set Contents
· Freddie Mercury Body
• Replacement wrist left and right each three
• Replacement face part two
·Microphone
Microphone stand (Half)