Funko NYCC Reveals Wave 2: Marvel, Music, Gaming, and Star Wars!
Funko has begun revealing their exclusives for NYCC 2018. While not as many as SDCC, this is the second-biggest show of the year for them as far as exclusives go, and they will be spending the week showing off what fans and collectors can get at the show. Remember: you have to enter the Funko lottery for tickets to their booth on the show floor by September 24th. You can do that right here. In a change form SDCC, it looks like they are also announcing their store shared exclusives at the same time, so everyone has plenty of time to plan.
In this wave, we get a look at their Marvel, music, gaming, and Star Wars offerings! Lets take a look!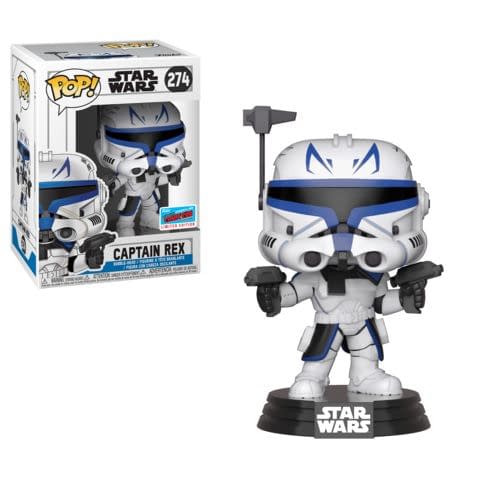 Pop! Star Wars: Clone Wars – Captain Rex (Hot Topic)
Pop! Games – Overwatch (GameStop/EB Games)
Pop! Games – Fallout (GameStop/EB Games)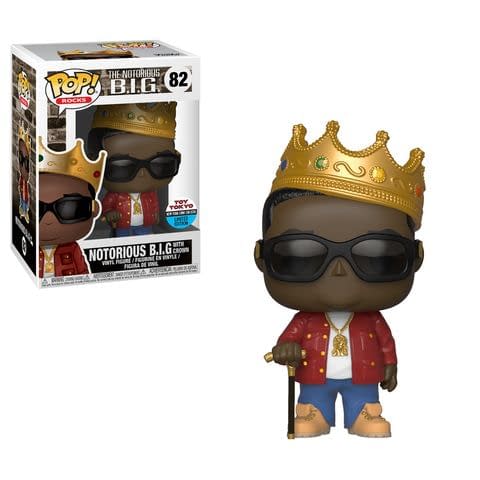 Pop! Rocks: Notorious B.I.G. (Toy Tokyo) (LE)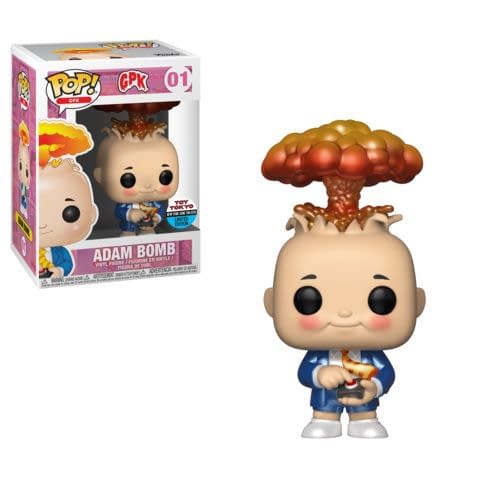 Pop! GPK: Garbage Pail Kids – Adam Bomb (Metallic) (Toy Tokyo) (LE 3000)
Dorbz: Marvel – Iron Heart (FYE)
Movie Moment: Hulkbuster vs. Hulk (Walgreens)
Pop! Marvel: Classic Spider-Woman (Entertainment Earth)
Pop! Marvel: Thor Ragnarok – Korg & Miek (GameStop/ EB Games)
Pop! Marvel: Black Panther – Okoye with Red Dress (Amazon)
Pop! Marvel: MS 10 – Shuri (Chrome) (GameStop/ EB Games)
Pop! Marvel: Marvel Venom – Carnage with Tendrils (Hot topic)
Man, those Marvel Pops are amazing. How about that removable wig on Okoye! That is insanely cool. The chrome Shuri is also sweet. That Ironheart Dorbz is going to be a hot seller, get to your local FYE early for that one. One thing that worries me is that there are a lot of Toy Tokyo exclusives at this show. Getting your hands on those can be quite a chore, so the fact the Notorious BIG is one of them sucks. Clone Wars Captain Rex being shared is also great, that is a lot of people's number one most wanted Clone Wars Pop, and I am sure Hot Topic will have lots.
Keep it locked here all week for the Funko NYCC reveals as they Pop up!