Posted in: Collectibles, Good Smile Company | Tagged: ED-209, good smile company, robocop
---
RoboCop Brings Fans To Good Smile Company Dead or Alive
RoboCop is back and this time he joins the ED-209 with new figures from Good Smile Company. RoboCop will be roughly 6.7 inches tall and will feature an alloy-incorporated body mold. The figure is highly detailed, articulated, and has internal features like a moveable leg holder that can store his Auto 9. That is not all either as RoboCop will get three face plates, interchangeable hands, damaged body parts, and Assault Cannon. The peacekeeping machine known as the ED-209 has also arrived in Detroit. This model kit stands roughly 7.8 inches tall and is nicely articulated. Fans will have to assemble this kit as it will feature decals and internal wiring for a perfect replicant of the bot. These two figures are a perfect combo for any dedicated RoboCop fan and will keep your collection safe and sound.
RoboCop is pure 80's gold and I appreciate the hell out of anyone who continues the legacy of this action hero. Both of these figures are perfectly done but the RoboCop figure is on a new level from the metal body to the swappable faceplates, this is a RoboCop fan's dream figure. Pre-order for both Hagane Works Robocop Figure and the Moderoid ED-209 Model Kit is already live on Good Smile Company. RoboCop will be priced at $119.99, released in February 2021, and a link can be found located here. The Moderoid ED-209 will be priced at $84.99, set to release in March 2021, and links for it are available here. Both RoboCop collectibles will have their pre-orders open until September 30th, so make sure you get your orders in before it is too late.
HAGANE WORKS ROBOCOP – Armor of steel! Presenting an alloy action figure of ROBOCOP! From the movie "ROBOCOP" comes an alloy-incorporated action figure of the cyborg police officer ROBOCOP! The figure stands 17cm tall and is fully articulated. Zinc alloy is utilized in the chest and legs. The holster in his leg can be opened and closed, and his Auto 9 can be stored inside."
"Three face parts including an expression with a closed mouth, an expression as though warning his adversaries and an anguished expression are all included. Damaged head and chest parts are included as well. Open hands closed hands, hands for holding his gun, and a Terminal Strip hand are included. The Cobra Assault Cannon is included as well. The figure also comes with a display stand with storage space for the optional parts."
MODEROID ED-209 – "Please put down your weapon. You have twenty seconds to comply." From the movie "ROBOCOP" comes a MODEROID plastic model of ED-209, the peacekeeping machine created by Omni Consumer Products. The model stands at around 20cm tall when completed. Its joints, pistons and slide rails are all articulated, allowing you recreated intimidating poses and comical poses alike."
"The model kit is made of PS and ABS plastic with POM and PE used for some joints and features runners separated into four colors (light gray, silver, medium gray, dark gray). Wires have been used to recreate the cables connecting to its arms. Water-slide decals are included for further detailing. Preassembled joints are included, making the model easy to pose."
---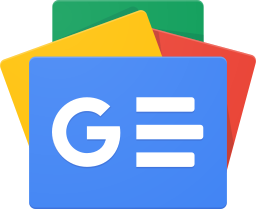 Stay up-to-date and support the site by following Bleeding Cool on Google News today!