Posted in: Collectibles, Hasbro | Tagged: Dial of Destiny, hasbro, indiana jones
---
Hasbro's Is Giving Indiana Jones Some Well Deserved Collectibles 
We crack open our Indiana Jones Promo Mailer from Hasbro that only solidifies that these are some the best Indy figures to date
---
Indiana Jones and the Dial of Destiny is about a month away, and fans can not wait for his latest adventure. Harrison Ford is ready to close off the role of Indy with a beautifully crafted spectacle. Since a new journey of Indiana is on the way, plenty of new collectibles, merch, apparel, and much more have started to arrive. One of the biggest collections has been with Hasbro, with plenty of lines on the way and on shelves now. Thanks to our friends at Hasbro, we received a delightful adventure-packed Press Box featuring the one and only Indiana Jones.
Starting things off first is the packaging, as it takes a page from the ending Indiana Jones and the Raiders of the Lost Ark. This box was pulled right from the warehouse by putting the focus on some of Indy's latest collectible series. There are some kid-friendly toys like the 12" whip-cracking Indy with movie phrases, a mini kid, whip, and plenty of kid sets. On top of that, Hasbro has brought back some classic Kenner Retro from the first of Indiana Jones figure that arrived from the 80s. Indy, Marion, Toht, Belloq, and even the German Mechanic are featured in this wave that is just packed with nostalgia.
Hasbro Brings Fortune and Glory to Life with Indiana Jones
The big meat in this box is the brand new 6" line that Hasbro has introduced with the Indiana Jones Adventure Series. It was not long ago that we talked about Hasbro already dropping too many Indy figures, which can be read here. However, this line is nothing less than spectacular, with an impressive first wave focused on Raiders of the Lost Ark. Wave 1 consists of Sallah, Marion Ravenwood, Arnold Toht, René Belloq, and the man himself, Indiana Jones. Indy's figure is a masterpiece, from a remarkable head sculpt and accessories, and the build-an-artifact gimmick is perfect. His articulation is simple, and his detail is excellent, but the weird choice of belt and holster straps needs to be changed.
Hasbro is putting a lot into this Indiana Jones Adventure Series line, and in the end, they might pull it off. If the other Indy figures are like this, this line will be just fine, and pre-orders for Indiana Jones and the Temple of Doom are already live. Dial of Destiny figures will also arrive in the Fall with The Last Crusade figure in the works. I need to see more stuff like this, and hopefully, Hasbro can even bring more Adventure Series replicas to life, the Staff of Ra Headpiece! Some figures with artifact packaging would also be excellent as convention exclusive, and they would sell. Collectors of all things Indiana Jones can find all of these and more right here, with plenty more on the way.
---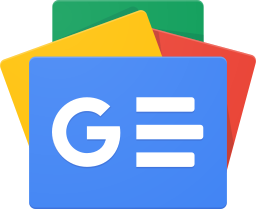 Stay up-to-date and support the site by following Bleeding Cool on Google News today!