Posted in: Collectibles, Hot Toys | Tagged: dc comics, hot toys, The Flash
---
Hot Toys Enters the Speed Force with New 1/6 The Flash Figure 
Hot Toys is continuing their lineup of impressive 16 scale figures from the upcoming film The Flash and Barry is racing on in
---
Hot Toys has tapped into the Speed Force once again as they debut yet another 1/6 scale figure. This will mark Hot Toys' third release with two versions of Batman and a sweet 1/6 scale companion Batcycle. However, you can not have a The Flash fifer alien with the Scarlet Speeder, and he is racing on in next. Coming in at 12″ tall, Barry Allen is back and ready to change the past, present, and future with an impressive new figure. He will have 30 points of articulation and will feature masked and unmasked portraits featuring likenesses to Ezra Miller. Hot Toys has even included some nice extras as well with moveable eyes and a light-up LED chest, which only brings his lightning to life.
On top of that, The Flash will have yellow luminous patterns, enhancing his new suit, as well as some slick new accessories with swappable hands, visor lenses, three lower jaws, attachable lighting effects, and a light-up display stand. A Special Edition version will also be released, which includes a life-size Flash Ring replica that opens! Both versions of The Flash 1/6 scale Hot Toys figure is priced at $290, and he is set to save the day in December 2024. Pre-orders are already available right now here, and be sure to check out some of the past releases with Batman and Batman.
Change the Past with Hot Toys New The Flash Figure
"I need you here now, Barry" Are YOU ready? 'Everyone's favorite scarlet speedster is finally making his way to the big screen! The Flash, a.k.a Barry Allen, pushes the limits of his superpowers, trying to travel back in time in order to change the events of the past. However, his attempt to save his family inadvertently alters the future, Barry becomes trapped in a reality in which General Zod has returned, threatening annihilation, and there are no Super Heroes to turn to. Adding onto The Flash collection, Sideshow and Hot Toys are thrilled to bring to you the new The Flash Sixth Scale Collectible Figure ahead of the movie's official release."
"Inspired by the appearance of Ezra Miller as The Flash/Barry Allen in the movie, the screen-accurate figure features a newly developed Barry Allen head sculpt and The Flash cowled head with interchangeable lower faces, both heads come with separate rolling eyeballs system that allows angle adjustments. His costume is beautifully tailored in a classic red scheme, accompanied with silver accents. The Flash's signature emblem with LED light-up function, and specially applied with golden yellow luminous patterns on the costume to emphasize his abilities in action."
"The figure also includes an interchangeable helmet with translucent orange-colored goggles and adjustable lightning effects accessories to complete his look. A specially designed LED-lighted figure stand with The Flash logo allows unique display. A Special Edition available in selected markets will offer a life-size The Flash Signet Ring as exclusive bonus accessory. You're welcome to slide and open it to show off your true fandom."
The Flash (Special Edition) Sixth Scale Figure features:
Authentic and detailed likeness of Ezra Miller as The Flash in The Flash
One (1) newly developed Barry Allen head sculpt with separate rolling eyeballs system
One (1) newly developed cowled head with separate rolling eyeball system and three (3) interchangeable lower faces capturing different facial expressions
Golden yellow luminous reflective patterns specially applied on cowled head
Movie-accurate facial expression and skin texture
Approximately 30.5 cm tall
Newly developed body with 30 points of articulation
Eight (8) interchangeable gloved hands including:

One (1) pair of fists
One (1) pair of open hands
Two (2) pairs of running gesture hands

Two (2) interchangeable hands including:

One (1) pair of gesture hands

Each head sculpt is specially hand-painted
Costume:
One (1) metallic red-colored The Flash suit with golden yellow luminous reflective patterns and LED-lighted emblem on chest (power operated)
One (1) pair of red and gold-colored boots
Accessories:
Four (4) lightning effects for arms and legs (adjustable)
One (1) lightning effect for breaking pose (adjustable)
One (1) attachable opened helmet accessory (wearable on figure)
One (1) interchangeable The Flash helmet with translucent orange colored goggles
Specially designed themed figure stand with The Flash logo and LED light up function (Yellow light, power operated)
Exclusive Bonus Accessory for Special Edition
One (1) life size The Flash Signet Ring (openable)
---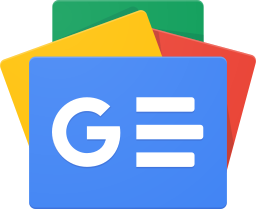 Stay up-to-date and support the site by following Bleeding Cool on Google News today!