Posted in: Collectibles, RSVLTS | Tagged: Breakfast Balls, nickelodeon, RSVLTS, star wars, tmnt
---
It's a Cowabunga Summer with RSVLTS Breakfast Balls All-Day Polos 
Summer is finally here and with rising temperatures, you want some nice breathable clothes and RSVLTS All-Day Polos are what you need
---
Summer is right around the corner, and that means cookouts, fun in the sun, and hitting the golf green. RSVLTS is here to help you stand out this summer with its impressive and comfy Breakfast Balls All-Day Polos. We usually cover the incredible Kunuflex Button-Downs from RSVLTS, but after their amazing Happy Gilmore launch, we knew the Breakfast Balls line needed a showcase. These All-Day Polos feature an excellent relaxed fit that will hug you in all the right places while staying breathable for those hot summer days. Whether you are a golfer or not, these shirts are what dads, husbands, and any fella will want this summer.
Just like the rest of RSVLTS' exceptional catalog of apparel, the Breakfast Balls line has only grown. New and popular licenses have entered the Front Nine with designs from Star Wars, DC Comics, Marvel Comics, Hanna-Barbara, and Nickelodeon. Besides shows and movies, there are plenty of other styles like La Croix, St. André Golf, WWE, and other simple designs that RSVLTS has for that Back Nine. However, one of their more radical and tubular design sets is with the Teenage Mutant Ninja Turtles! All four turtles have their own All-Day Polo with Leonardo, Donatello, Raphael, and Michelangelo, as well as a fun "Lil Turts" style. Whether you're a solo ninja or have your own team, these shirts will keep The Foot at bay and make you look fine as shell.
The Teenage Mutant Ninja Turtles are not the only ones getting some fun in the sun with RSVLTS. Plenty of other franchises are here as well, with Rockos' Modern Life, The Jetsons, The Flintstones, and Rugrats. Those designs are very bright and packed with exploding color that puts those Saturday Morning Cartoons right in your face. However, if cartoons are not your style, then don't worry, as so mesimple and subtle Star Wars, Marvel, and DC Comics designs are also here, like 12 Parsec, Spidey, The Joker, a lightsaber montage, Perfectly Balanced, and much much more. Each one beautifully carries the fandom and will have you easily standing out on any occasion or sinking that hole in one.
RSVLTS is dominating the apparel game, and you will definitely want one of their Breakfast Balls All-Day Polos this summer. Father's Day is also right around the corner too, so RSVLTS can also be your best one-stop shop for them. Other goodies are also available that will help match your All-Day Polo with Koozies, hats, boxers, shorts, and of course, their infamous Kunuflex Button-Downs. Collectors, golfers, and everyone can find the Breakfast Balls line right here, and be sure to snag up that Teenage Mutant Ninja Turtles set to have yourself a Cowabunga Summer.
---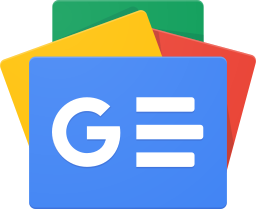 Stay up-to-date and support the site by following Bleeding Cool on Google News today!